Urgent appeal for your support!
The Coronavirus pandemic continues to have a significant impact on our ability to raise vital funds. This year alone we expect to see a significant drop in voluntary income of at least £2 million. We have made significant cost savings to protect patient and family services and to safeguard for the future but we need the support of you, our local community, now more than ever before.
Currently all face to face fundraising is suspended, Myton's 25 shops are temporarily closed again and events for at least nine months have been cancelled or postponed, with huge uncertainty about when they will be able to recommence. This is an incredibly challenging time for everyone, and whilst we can't get together in person, we can unite for a great cause and try to support each other through these difficult times.
Playing our part in the response to Covid-19 whilst providing dedicated care and support for terminally ill patients, and their families, in our inpatient beds and in the community continues to be our primary focus, and we need to raise over £9 million every year to do this.
That's £750,000 every month, so please help in any way you can; by making a donation, signing up to one of our virtual events or helping to spread the word that Myton needs the support of the people of Coventry and Warwickshire to ensure the future sustainability of your local hospice services.
Thank you – we really can't do it without people like you!
Please donate today
Please donate today
Why your support is so important…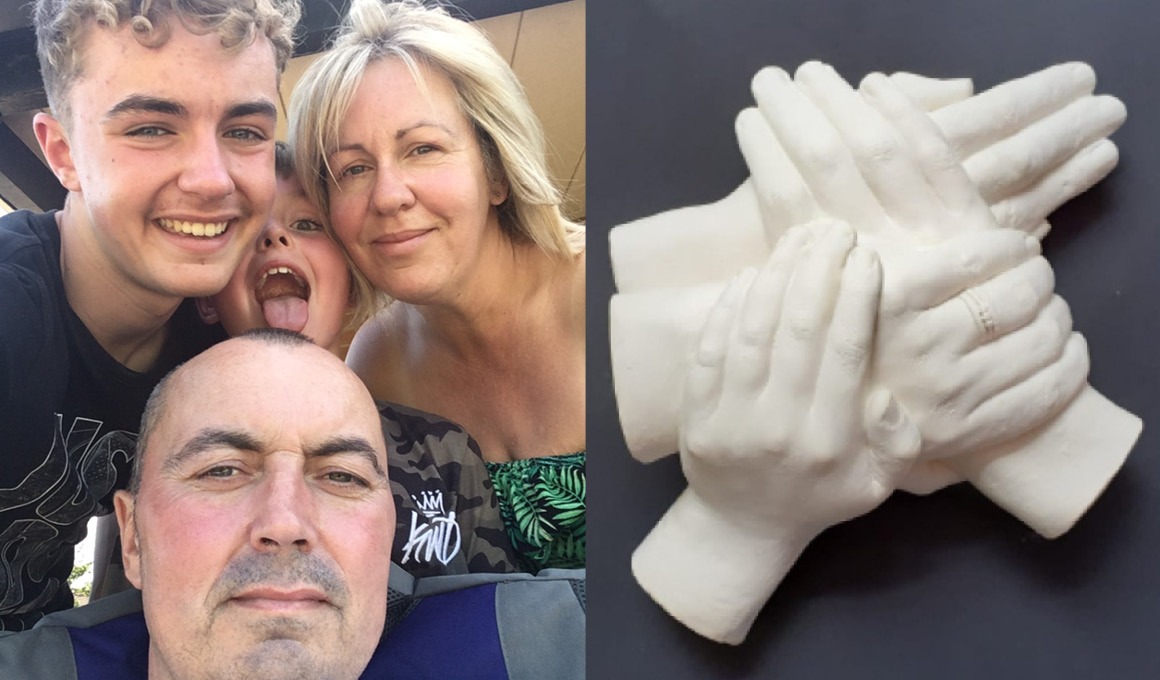 Three days before he died at Warwick Myton Hospice, Alan Young, his wife Kelly and their two sons created a plaster cast of them all holding hands.
The details in the cast, from the lines of his skin to curves of his hand, are something the family will be able to keep forever as a reminder of him and the moment they shared as a family to create the cast.
Kelly said:
I couldn't put my arms around Alan for 9 months because of the pain he was in. To be able to hold his hand and create something we can keep forever was amazing. We have a piece of Alan we can keep forever. I wondered why he was holding on; there were things we wanted to do with him, to say to him, before he died and he promised we would do that.
Alan spent 11 days on the Inpatient Unit; coming to Myton helped him to be himself, and for his wife and children to be a family again. Being told his cancer was terminal had a huge impact on Alan's personality but at Myton Kelly saw her husband laugh again.
He knew what was going to happen, but he felt safe at Myton. And the pressure felt so much less for us as a family once we got here. Alan didn't want to be in pain, and Myton fulfilled that last wish. A piece of my heart will always be with Myton now.
Alan's family have precious memories to treasure forever along with the beautiful cast.
We hope that you are able to help so that we can be there for more people like Alan and his family when they need us most.
Any donation, big or small, will make a huge difference.
We can't thank you enough for your support and hope that with the generosity of our local community we can get through this and continue to provide our vital services to the people of Coventry and Warwickshire.
How much of your donation is spent on patient care
%
spent directly on patient care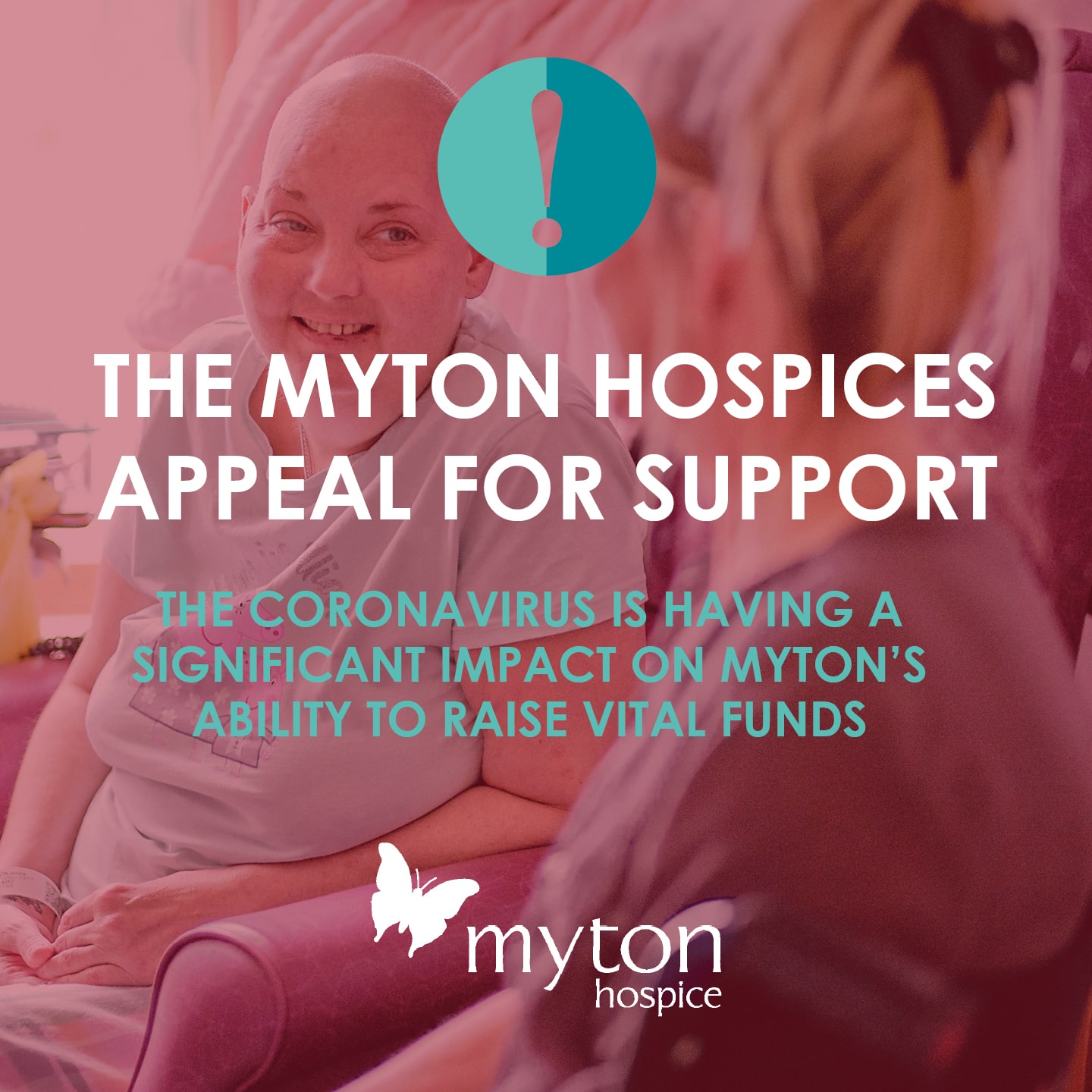 From everyone at The Myton Hospices, thank you all so much for your support in this extremely difficult time!