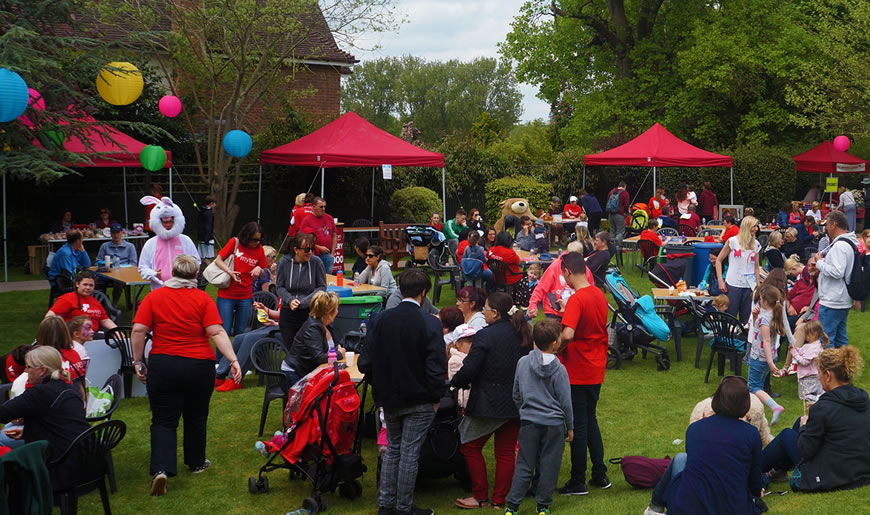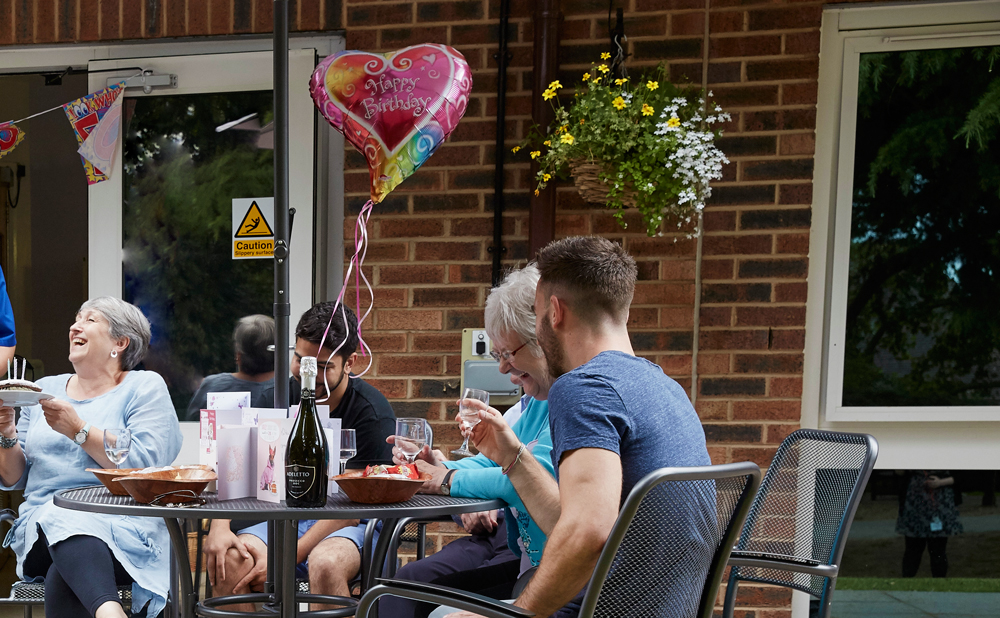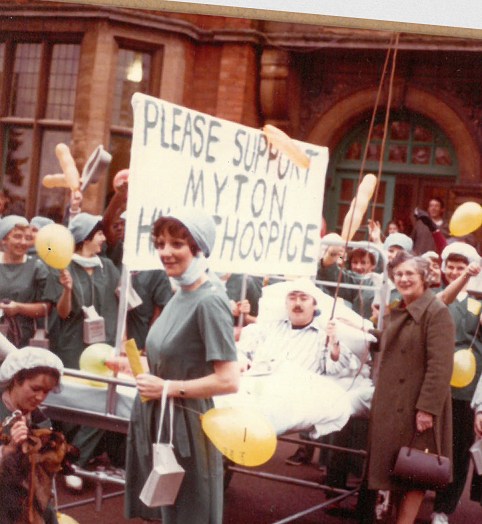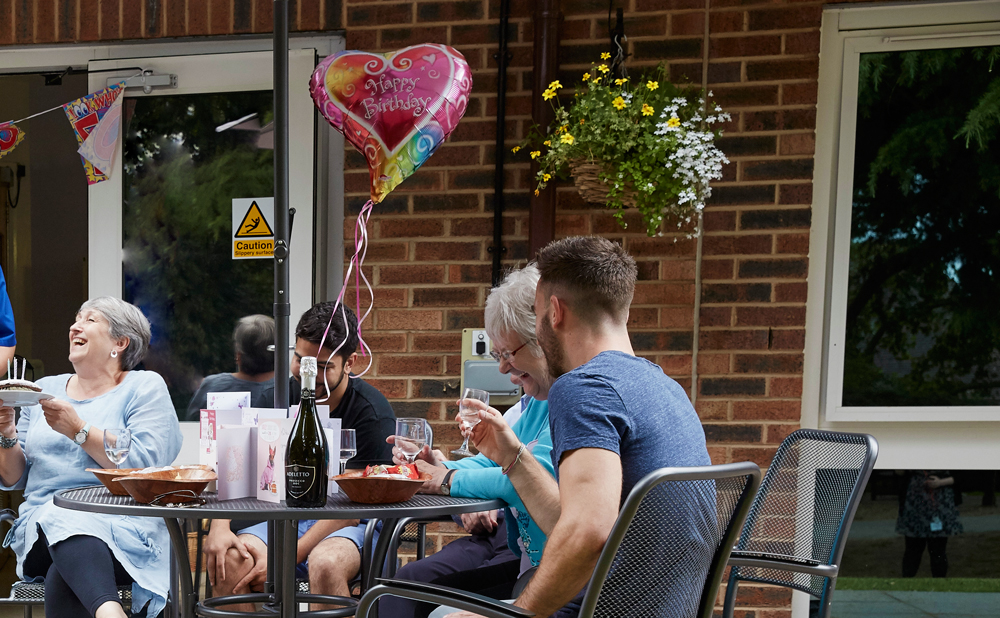 Join the fun!
Whether you decide to have a party, bake sale, quiz night or wear Myton red for a day, we hope this pack will help you make the most of your fundraising event. Why not set yourself a target of raising either £35, £350 or for the really ambitious £3,500!
Order your free pack
Download your free pack
Myton by Numbers 2016/2017
A snapshot of our care in 2016/2017
The total number individual patients seen by Myton
The total number of patient stays
The total number of patients seen across the three day hospices

Take part in our events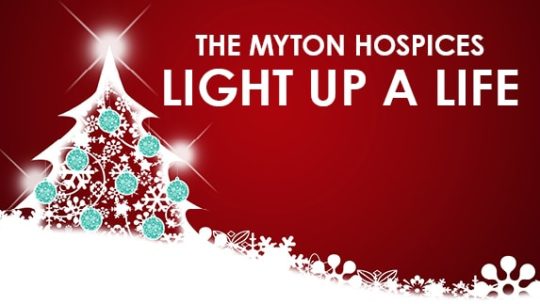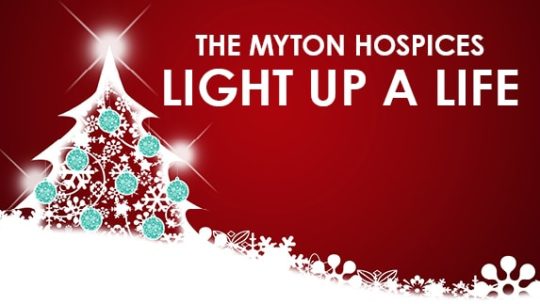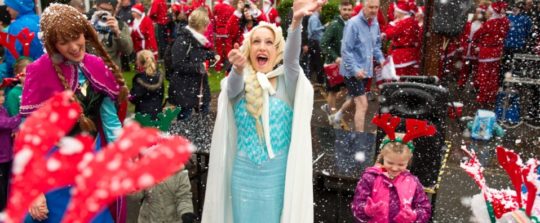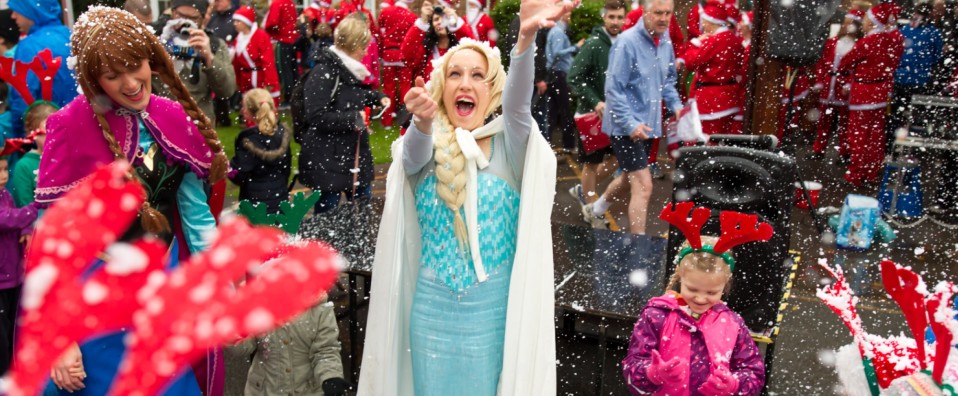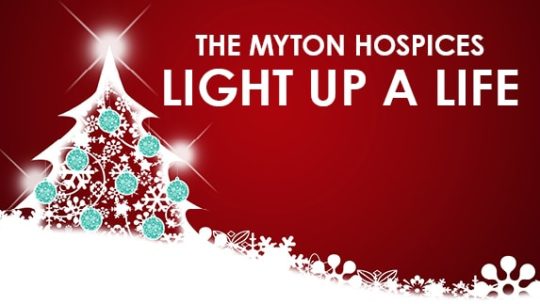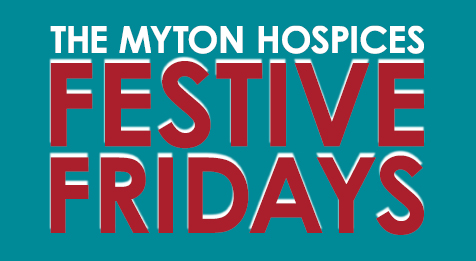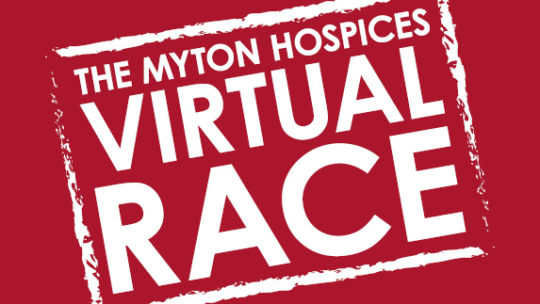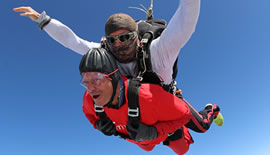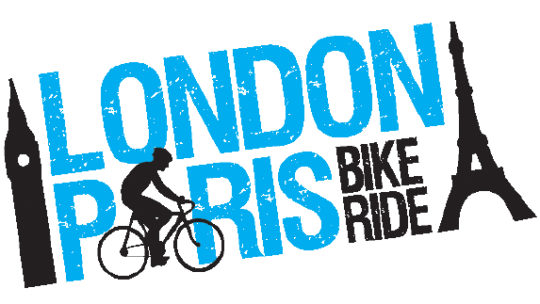 View all events
The Myton Hospices Timeline
Take a look through the past 35 years at some key events...
The Bishop of Coventry Rev John Gibbs launched a £400,000 appeal to provide a hospice at Myton Hamlet near Warwick. 1979

Hospital Nurses sponsored bed push 1982

Myton Hamlet Hospice opens its doors to its first patients. The hospice was officially opened by Princess Michael of Kent. 1982

 

The Myton Hospices Open Day 1984

The Myton Hospices Bike Ride 1985

Princess Diana visits the hospice and is shown around by Dr Henderson 1986

Nurses at Warwick Myton Hospice 1988

Myton Hospice Summer Fete 1999

Two Castles Run 2000

Rugby Myton Hospice Foundations 2001

£5 million appeal to build a Coventry hospice 2001

Rugby Myton Hospice is opened by Ann Duchess of Norfolk OBE 2002

Wellesbourne Shop's 5th Birthday 2004

Construction work is started on Coventry Myton Hospice after a successful six-year fundraising campaign. 2007

Moonlight Walk 2010

Coventry Myton Hospice is officially opened by supporters and members of the community. 2011

Paul & Belinda's Wedding at Coventry Myton Hospice 2014

Relatives Accomodation Warwick Opening 2014

Coventry Myton Coffee Shop Opening 2017