Brand new and second-hand everyday outfits, evening wear and even a wedding dress were showcased at the Village Hall in Wellesbourne by staff and volunteers from the shop as well as some staff from Hilton Warwick who kindly volunteered their time to model for Myton.
The event raised £500 for The Myton Hospices, half of which came from sales of clothes and accessories on the night!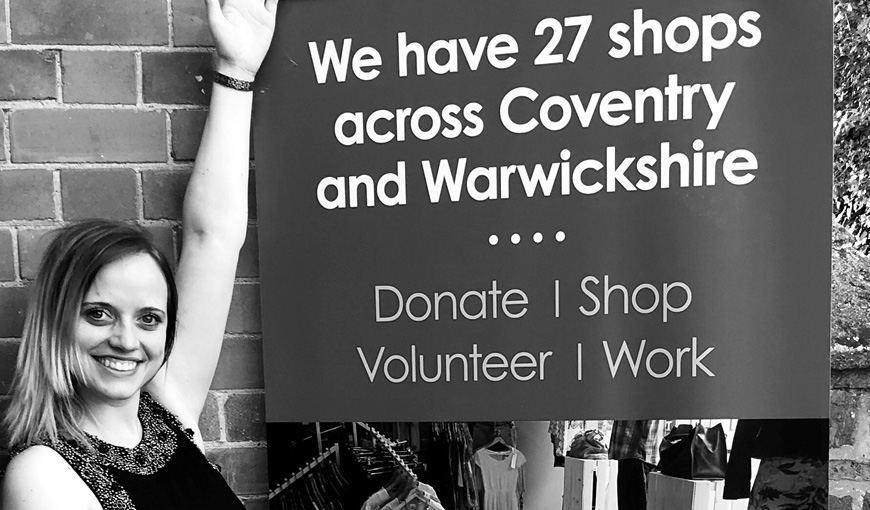 The shop's manager, Wendy Bridges, said:
The fashion show was wonderful – everyone said what a great night they had and so many people were surprised by the quality of the clothes you can find in charity shops! We're very lucky with the donations we receive and could show this off.

Thank you to Hilton Warwick, Maypole Butchers, Justina Clothing, Charlecote Garden Centre and Summerhouse Nails for making generous donations to our raffle, and to everyone who attended!
Following the success of their first fashion show, the team are hoping to be able to host another event very soon!
---
If you want to see what your nearest Myton shop has to offer or to donate clothes, you can find your nearest shop here.
We have vacancies for Managers, Assistant Managers and volunteers at a number of our shops across Coventry and Warwickshire!
If you're interested in a career in charity retail see our current jobs here, or if you want to volunteer at your local Myton charity shop register your interest here.