Shoppers in Stratford upon Avon town centre can now support the charity at its Wood Street shop.
Myton staff, volunteers, and members of the public gathered for the official ribbon cutting before being the first to browse the shop.
For brides-to-be looking to get their wedding dress for a bargain price, the shop has a selection of brand new dresses in a variety of styles! Headwear, shoes and other wedding accessories are also currently available at the shop. But be quick as these were a one-off, generous donation to Myton!
The shop also stocks a variety of everyday clothing and accessories for men and women. Any good quality items for the shop to sell would be appreciated just drop into the shop.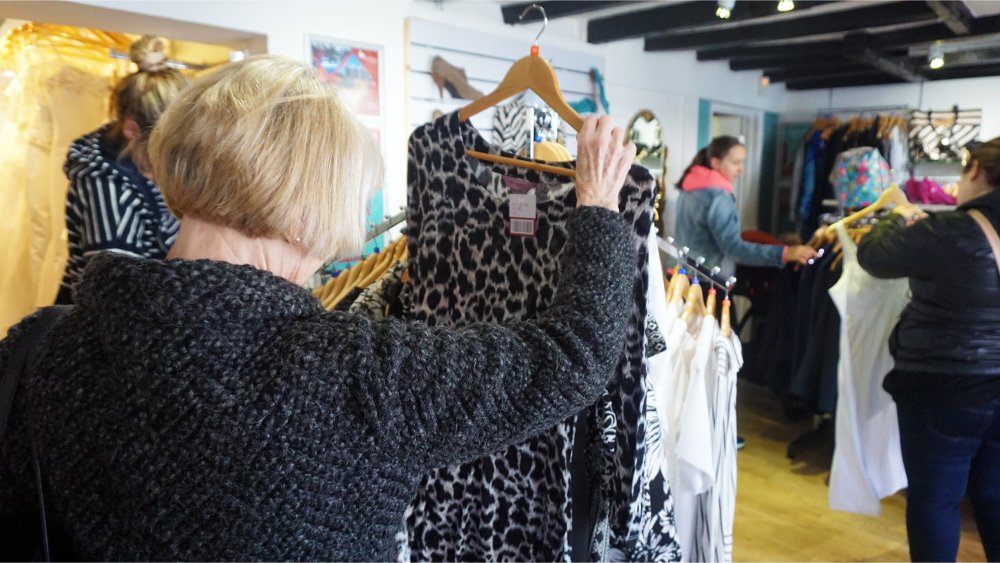 Did you know every year we need to raise over £9 million and we rely on sales from our shops to raise at least £2 million of this each year – the items you donate and buy at Myton charity shops helps us to raise this money and enables us to continue providing our services free of charge?
---
If you would like to volunteer at the shop you can pop in and talk to a member of the team or click here to register your interest.
If you are interested in a career in charity retail at Myton you can view our current vacancies here.
Myton now has 27 shops in Coventry and Warwickshire, to find your nearest shop click here.