Online dedications have now closed. To speak to a member of the team please call Natalie at 01926 838830.
We are delighted to be holding our Light Up A Life service at each of our three hospices this year...
Each year we come together at Light Up A Life and remember those we have lost and in return for a donation you can dedicate a light on our Christmas tree.
You will help light up the hospices this Christmas and ensure we can be there for more people when they need us most, now and in the future.
On the evening there is also a screen that projects the names of loved ones as the service takes place, lit by candlelight.
All the events take place outside and last approximately 30-40 minutes; everyone is welcome to attend. The services are led by our team and include festive carols and light refreshments.
Whether this is the first or twentieth time you are attending Light Up A Life, know that by dedicating a light on the tree you are not only remembering those special to you, you are also generously supporting others.
Light Up A Life takes place on the following dates:
Coventry Myton Hospice – Sunday 3rd December 5pm
Rugby Myton Support Hub – Friday 8th December 7pm
Warwick Myton Hospice – Sunday 10th December 6pm
Donations of £30 or more will either receive a Red Myton Hanging Butterfly or a Gold Myton Hanging Butterfly*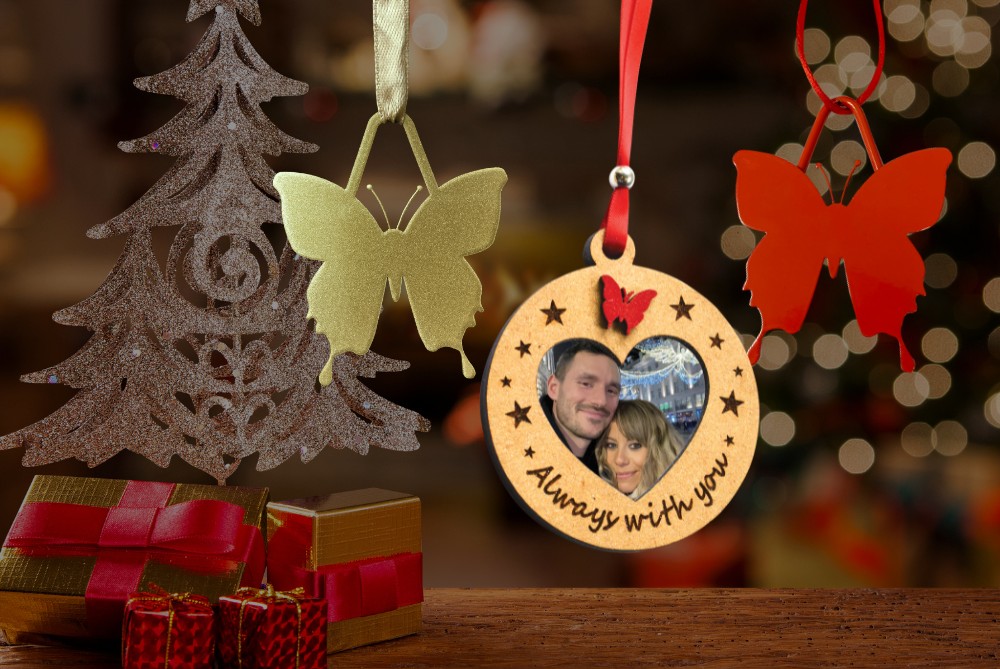 How to make a dedication...
You can make a dedication by clicking the "Dedicate today" button and completing the short form no later than Monday 27th November if you would like your loved one's names displayed during the services.
You'll also have a chance once you have completed your dedication to leave a memory on our online memory wall. Please note this will not be included in the Light Up A Life service. You will then receive a card and remembrance tag(s) in the post.
Donations of £30 or more will either receive a Red Myton Hanging Butterfly or a Gold Myton Hanging Butterfly.
*Please note gifts are limited edition and are subject to availability and we have ran out of the Wooden Photo Frames.
Thank you so much for your support!
Dedicate today
Dedicate today

Laura and Owen's Story...
My name is Laura and my husband, Owen, died at Warwick Myton Hospice on 27th December 2021. Since receiving their excellent care I was made aware of the beautiful Light Up A Life Service and I instantly knew I wanted to be a part of it.
Living in the area, I have always known about Myton, but it wasn't until Owen was diagnosed with bowel cancer which had spread to his liver that we fully understood the breadth of palliative care.
Owen was diagnosed on 20th March 2020, only three days before we went into national lockdown. To add to the rollercoaster we were already on we found out I was pregnant two weeks later. Our lovely Luna was born on 18th December.
Throughout my pregnancy Owen underwent various treatments and when Luna was just 2 weeks old he had to have an emergency stoma surgery. A time that should've been the most magical with a new-born was ripped from us. Owen then went through clinical trials and we decided to go abroad for holistic treatment.
Owen proposed to me just hours after Luna was born and we married on 17th May 2021 whilst he was in the middle of his clinical trial.
We had been involved with palliative care since September 2021 and Owen was admitted to Warwick Myton Hospice on 7th December 2021 thinking we would only be there for a couple of days.