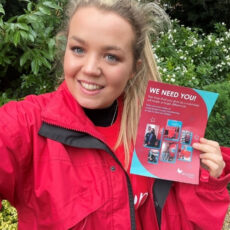 Meganne Gill-Swift
Hi, my name is Meganne and I work within the Events Team here at The Myton Hospices. 
Within my role, I am responsible for providing supporters with an exceptional array of events and campaigns to take part in and ensure they have the best experience of fundraising for Myton.
I am an enthusiastic individual who loves meeting new people, travelling and I'm always up for a bit of karaoke.
Coming from a hospitality background, I feel privileged to be able to use my passion, creativity, skills, and experience of events to give back by organising events and creating new campaigns to increase the amount we fundraise which helps to make a difference to patients and families at Myton.
 I am really looking forward to developing Myton's current events and campaigns further and also implementing new ideas and concepts. I look forward to seeing you at our future events. 😊