Please note dedications to our Light Up A Life services are now closed. However, if you wish to leave a gift in memory of your loved one this Christmas then please click here.
We are delighted to be holding our Light Up A Life service at each of our three hospices this year...
Each year we come together at Light Up A Life and remember those we have lost and in return for a donation you can dedicate a light on our Christmas tree.
You will help light up the hospices this Christmas and ensure we can be there for more people when they need us most, now and in the future.
On the evening there is also a screen that projects the names of loved ones as the service takes place, lit by candlelight.
Whether this is the first or twentieth time you are attending Light Up A Life, know that by dedicating a light on the tree you are not only remembering those special to you, you are also generously supporting others.
Light Up A Life takes place on the following dates:
Rugby Myton Hospice – Friday 2nd December 7pm
Coventry Myton Hospice – Sunday 4th December 5pm
Warwick Myton Hospice – Sunday 11th December 6pm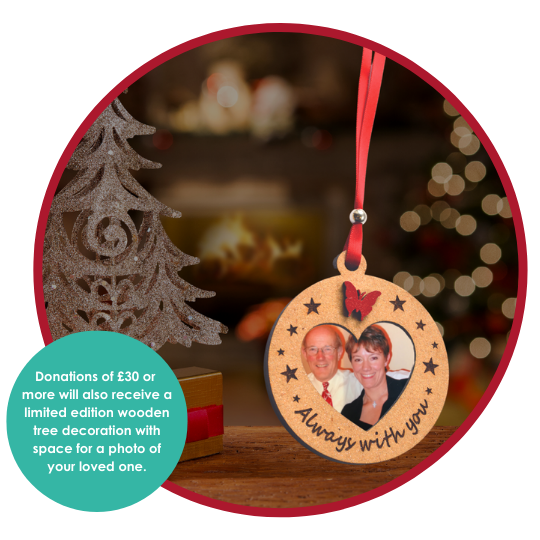 How to make a dedication...
You can make a dedication by clicking the "Dedicate today" buttons and completing the short form no later than Friday 25th November if you would like your loved one's names displayed during the services.
You'll also have a chance once you have completed your dedication to leave a memory on our online memory wall. Please note this will not be included in the Light Up A Life service. You will then receive a card and remembrance tag(s) in the post.
Donations of £30 or more will also receive a limited edition wooden tree decoration with space for a photo of your loved one.
Thank you so much for your support!
Dedicate today
Dedicate today