Help raise £30,000 in just 24 hours to help fund a new Clinical Nurse Practitioner...
We are hoping to perform something of a Christmas miracle and raise £30,000 in 24 hours which could fund a new Clinical Nurse Practitioner! It's a big target we have set ourselves for #GivingTuesday but we hope with your help we will be able to achieve it!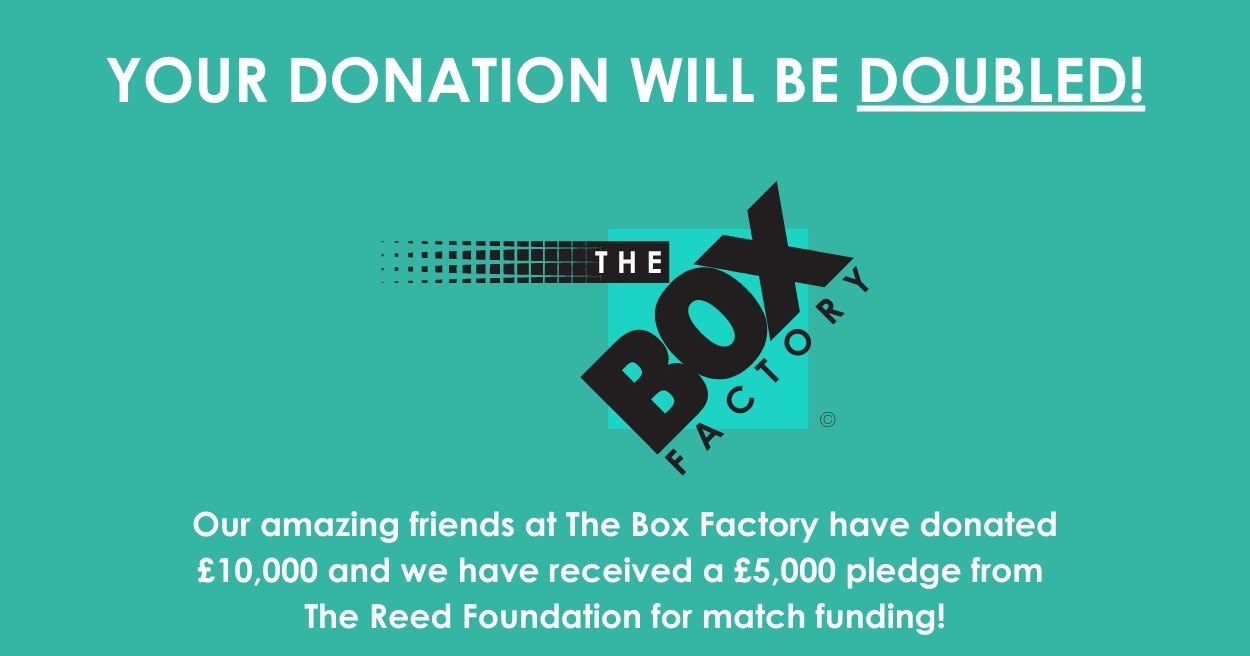 We need to raise £9.1 million this year to continue providing our services free of charge to people living with terminal illnesses, and their families. That's £750,000 every month so we are genuinely concerned about the impact the spiralling cost of living and energy prices is having on us.
Staffing our wards can be challenging at times due to a national shortage of medical and nursing palliative care professionals.
The Clinical Nurse Practitioner provides a development opportunity for one of our nurses to learn new skills and be able to take on the extended role of non-medical prescriber.
This is fundamental to the ongoing development and growth of both our inpatient and community services. More roles like this will aid  the retention of staff who are looking to expand their knowledge and skills within the palliative and end of life care speciality.
We, like many, are facing another very tough period ahead, but our commitment to providing the very best palliative and end of life care for the people of Coventry and Warwickshire will not waver.
We are very fortunate to have the backing of our local community and we know you will continue to support us as much as you possibly can. Together we can get through this difficult time, whilst striving to ensure sustainability for the future.
This year is a little different - The Big Give
This year we are taking a different approach and have partnered with a platform called The Big Give, which provides the opportunity for you to double your donation at no extra cost to yourself!
We have been fortunate to secure £15,000 in match funding towards this year's campaign to help fund a Clinical Nurse Practitioner; our wonderful friends at The Box Factory have donated £10,000 and we have received a £5,000 pledge from the Reed Foundation.
However, to access these match funds we still need to raise at least £15,000 on Tuesday 29th November, we really hope that you will support this year's Giving Tuesday and give a gift this Christmas to enable us to care for more patients and their loved ones, now and in the future.
Our campaign will be live until Tuesday 6th December although how amazing would it be if we could reach our target within 24 hours on #GivingTuesday... 
Vishaka whose mum, Preeti was cared by Myton during the pandemic shares the difference we were able to make to the Gupta family…
"The nurses were so lovely and so kind to her and they were kind to us as well and I can't thank them enough for everything they did"
down
Make a difference and double your donation today!
We are joining charities across the globe in the world's biggest one-day fundraising campaign which aims to encourage people to donate to those in need, at a time of year when many of us are thinking about giving and receiving presents and buying extra-special treats for the festive season.
How much of your donation is spent on patient care...
%
spent directly on patient care
From everyone at The Myton Hospices, our patients and their families we would like to say a huge thank you for your support and best wishes!