My Myton Membership...
This year we are celebrating 40 years of The Myton Hospices 🥳🥳🥳
Our Warwick Myton Hospice opened its doors in September 1982 and 40 years on we continue to provide the very best in palliative and end of life care for people living with terminal illnesses, and their families, in Coventry and Warwickshire.
Did you know that unbelievably, less than 20% of our funding comes from the NHS and this year alone we need to raise £9.1 million?
To achieve this, we rely on your generosity and we hope you don't mind us asking for your ongoing support.
We would like to invite you to join our special friends and supporter's scheme called 'My Myton' and give £5 or £10 per month.
When you join you will receive a red Myton hanging butterfly, a special thank you card and a quarterly newsletter by email.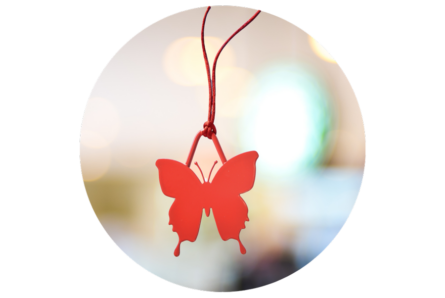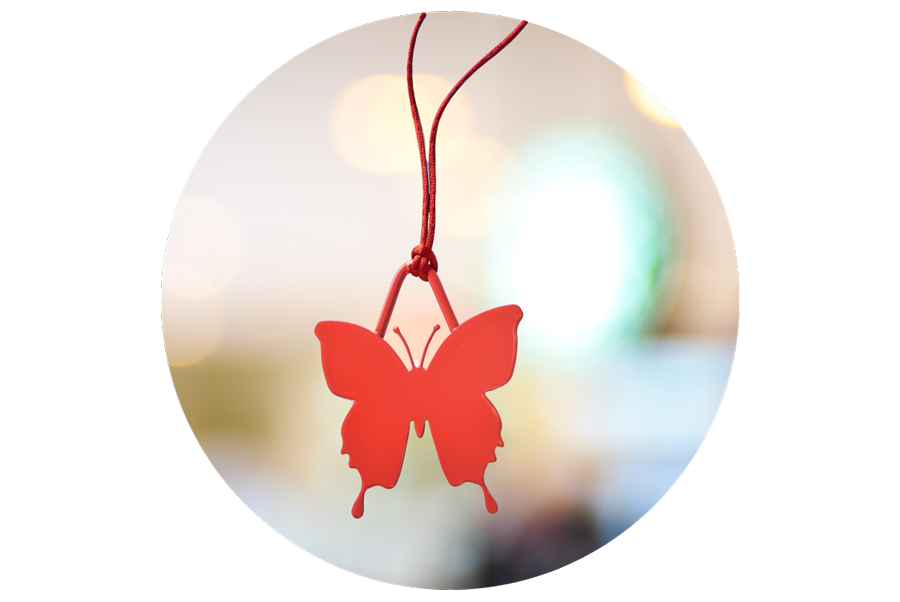 To join please complete or download the form here, or call us on 01926 358383 to sign up over the phone or request a form to be sent to you. Thank you for your support!
Join online today
Join online today
Thanks to your support we can continue to support patients like Emma and her family when they need us most...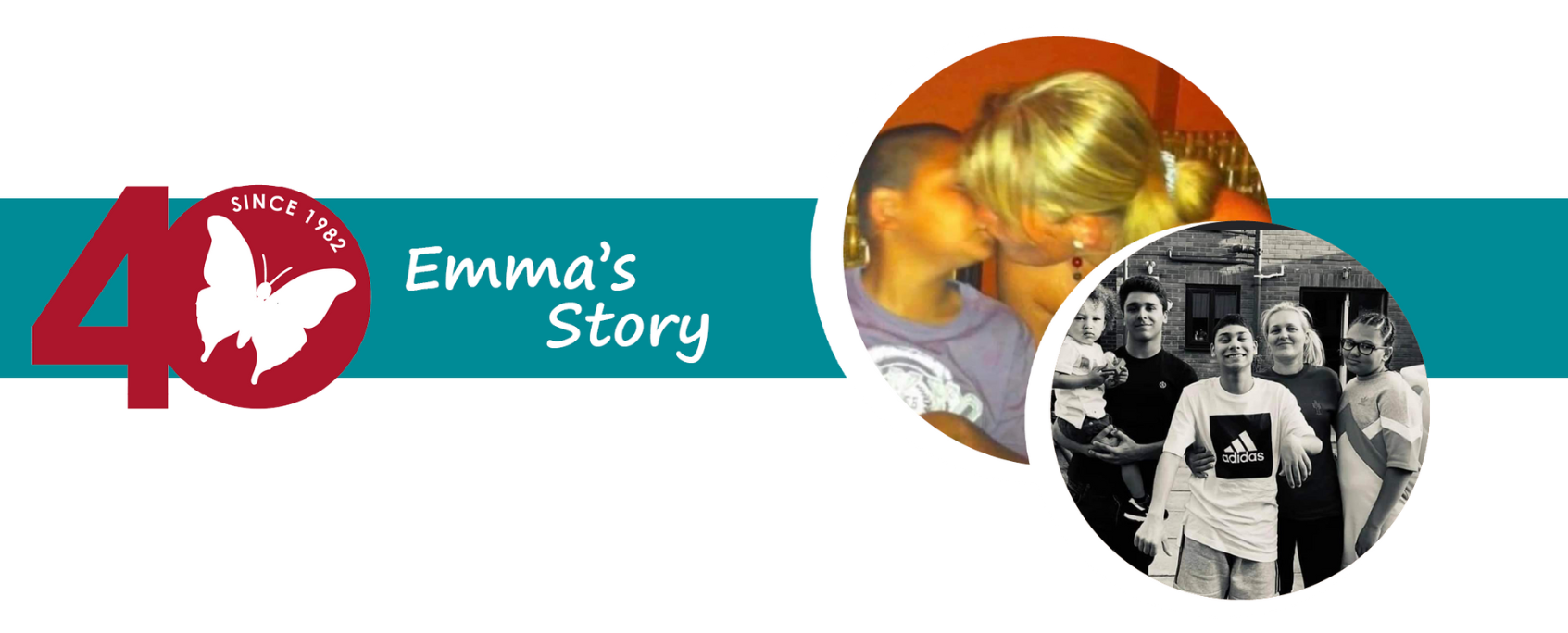 "Myton's a home from home, it's not just about end of life. No-one should be scared of coming here."

Emma Poole is 42 and has stayed on our Inpatient Unit at Coventry Myton Hospice a number of times for pain management and symptom control. Emma and her family are also accessing our Counselling service.
Emma was diagnosed with Cancer five years ago and in March 2022 was told that her illness is terminal.
Emma has recorded messages for her four children aged 6 to 22 years with our Hospice Biographer so that they have a lasting memory of their mum.
Emma was first admitted to Myton in December 2021 for pain management and again in May 2022. We asked Emma how she felt about coming to Myton, she said:
I was pleasantly surprised when I came here – have spent a lot of time at hospital over the last five years and the difference here is huge.

All of the staff and volunteers are nice, everyone is really quick to help and you don't wait long for medication.
Emma describes Myton as a 'home from home'. She added:
It's not just about end of life. I was exhausted when I arrived – I had barely slept for six weeks but on coming here I slept for hours and feel so much better in my self – I like coming in. It feels like home, friends and family can come when they want to and you are made to feel so comfortable. No-one should be scared of coming here.
By joining My Myton and signing up to donate £5 or £10 per month, you will help us to continue to be there for people like Emma and her family when they need us most.