My Myton Membership
We would like to say a huge thank you to everyone who signed up to become a My Myton member! This has now closed however if you do wish to support Myton and leave a donation you can still do so by clicking here.
Thank you so much for your support!
CEO, Ruth Freeman explains why your support is so important...
Thanks to your support we can continue to support patients like Janine and her family when they need us most...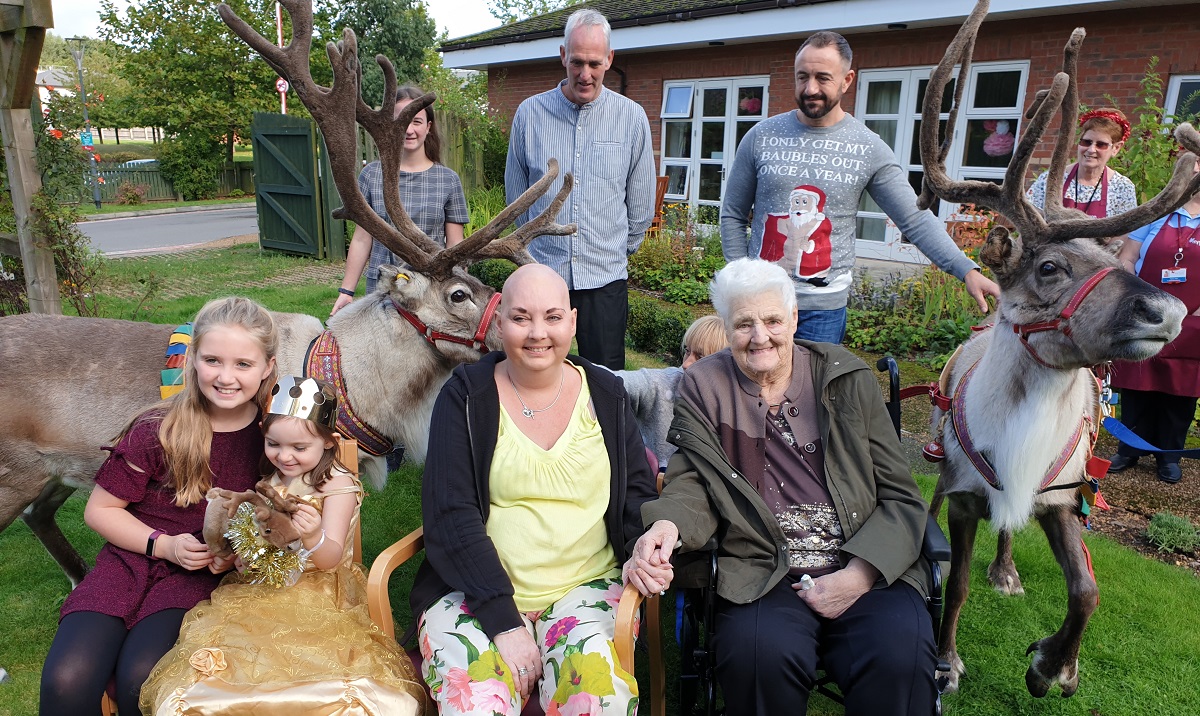 Christmas is meant to be the most wonderful time of the year. But what do you do when you're told you won't get another Christmas?

This was the heart-breaking reality for 41-year-old mum Janine, who was being cared for at Coventry Myton Hospice Inpatient Unit in October 2019.
Determined to give her four-year-old daughter Charlotte festive memories to last a lifetime, Janine's family brought Christmas forward. If it was going to be their last Christmas together, it was going to be the best one they had ever had.
Carols, decorations and festive jumpers were the order of the day on a chilly but sunny October morning for Janine, her family and friends. And because no Christmas at Myton would be complete without a little bit of magic, Myton staff contacted the wonderful people at The Phoenix Children's Foundation to arrange for two of Santa's reindeer to bring even more Christmas cheer to Janine and her daughter's day.
George and Mistletoe quite literally arrived at Coventry Myton Hospice with bells on to surprise the family on the patio outside Janine's room! It was certainly one of the most memorable Christmas celebrations Myton has been a part of. After petting the reindeer, walking them around the hospice gardens, and taking lots of photos, the family went to enjoy a home cooked Christmas dinner.
Janine died in the care of Coventry Myton Inpatient Unit a few weeks after her very special Christmas Day.
By joining My Myton and signing up to donate £10 per month for 12 months, you will help us to continue to be there for people like Janine and her family when they need us most, so they can make precious memories to treasure forever.