It is said that the smallest movement of a butterfly's wings has the power to change the weather on the other side of the world.
At The Myton Hospices we are certain that, by the same token, the little things matter – this belief is at the heart of everything we do. Thank you for being a part of Myton's very own Butterfly Effect.
Something as small as buying one of our butterflies can make a big difference…
Eleven years ago, aged 23 but feeling nothing more than a terrified little girl, I walked into Warwick Myton Hospice to see my Mum, Maxine was 49 and dying.
She'd bravely battled cancer for over a year and a half and had shown such strength, courage and dignity, but she couldn't fight any more and deteriorated quite quickly. We were unable to control her pain at home and when the word 'hospice' was mentioned we felt frightened.
It conjures up all sorts of dark and dismal imagery, but we soon saw this wasn't the case.
Walking through the doors, it didn't feel clinical, it didn't feel depressing. The staff were kind and gentle and always welcoming.
There were beautiful gardens surrounding the hospice and patio doors in each room. It didn't feel at all like a hospital and although we were feeling incredibly sad it didn't feel like a depressing place. The staff, peaceful rooms, and beautiful gardens cultivated such a sense of calmness and peace.
Mum loved sitting in her garden at home and hadn't been able to do this for a while. While she was in the hospice, she was mostly nursed in bed, but loved listening to secret garden, with the patio doors open.
I hold those memories dear, eleven years on. When the grief can still feel so raw and powerful they provide some comfort and peace.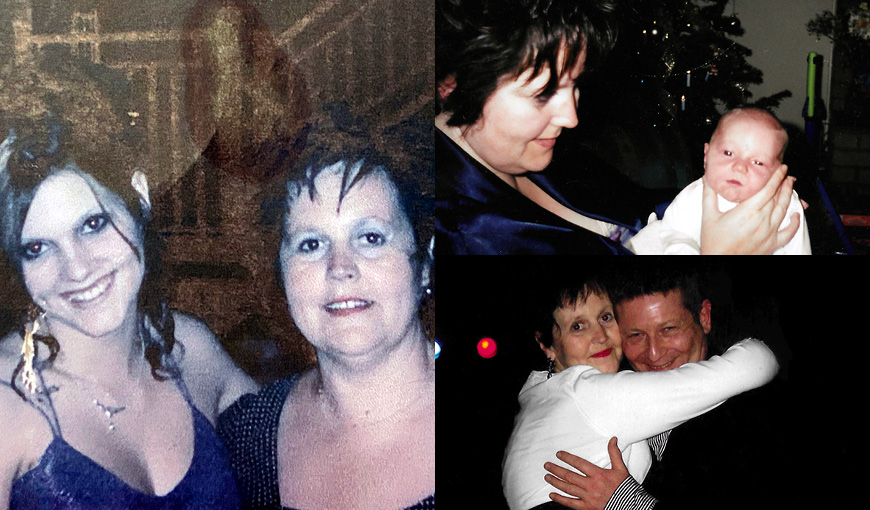 After a week at the hospice my Mum's symptoms were controlled enough for her to go home and have the death that she wanted, in her own home and surrounded by people who loved her so very much.
During my Mum's illness I stepped off my nursing degree to be with her. As a family, we pulled together to care for my Mum, and make memories.
I finished my training in 2010 and began my career as a registered nurse. I had always wanted to be a palliative care nurse but struggled with the emotions attached to palliative care after losing Mum.
At the start of the pandemic in 2020, my manager asked for nurses to volunteer to redeploy to Warwick Myton Hospice to care for patients with Coronavirus.
Myton had temporarily handed over the space to South Warwickshire Foundation Trust to help with the response to Covid.
The idea of redeploying was both terrifying and exhilarating, in equal measure.
The proposed date was 26th May, which was the day my Mum died. I felt like it was where I was meant to be. I hit reply with the haste I needed not to overthink, and it was the best decision I have ever made. It is still a truly special place.
The people I worked with were also so very special and many of us had personal experiences with Myton, and bonded over this.
When I entered room ten, where Mum was, I expected to feel sad, but felt such a sense of inner peace, calm and warmth. Working at Myton was the most amazing, emotional, and healing experience.
I will always feel so privileged, comforted and fulfilled to have been given this opportunity and Myton will always have a special place in my heart.
With your support and sponsorship we can be there for more people like Maxine and Kate when they need us most, now and in the future.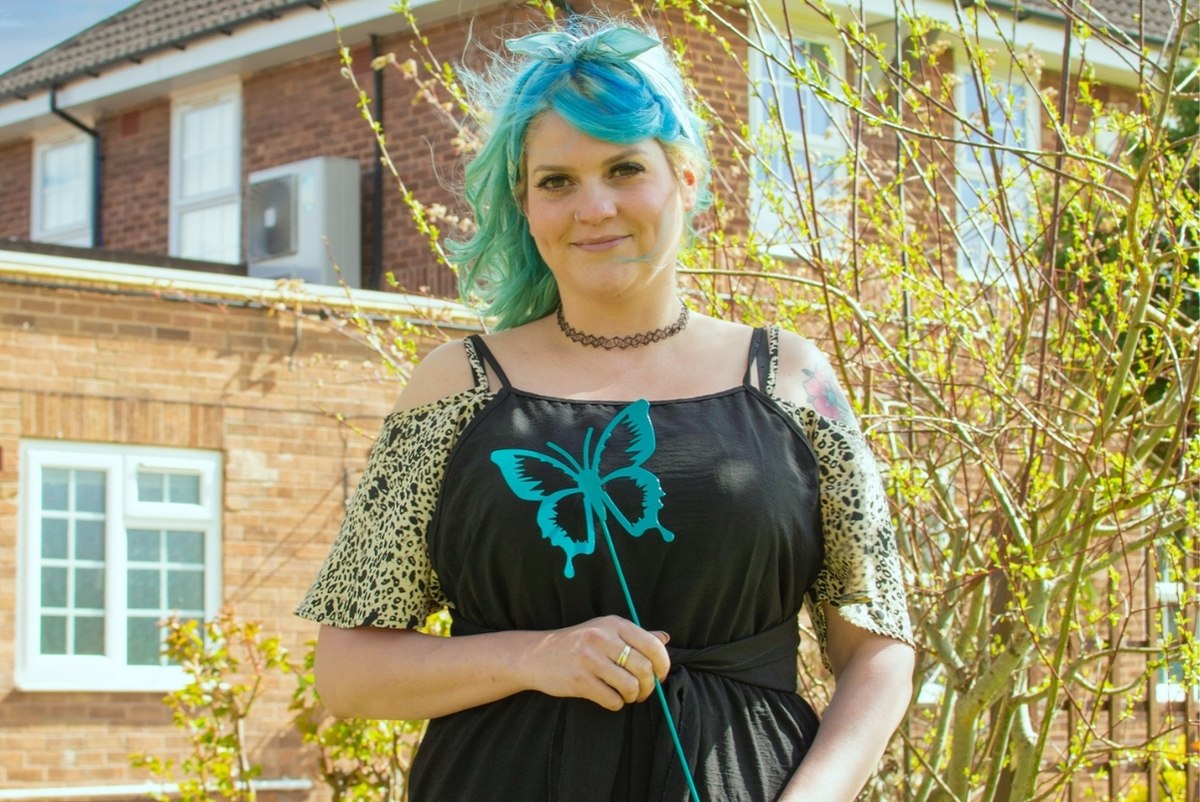 The Butterfly Effect is back!
Join us in Myton's 40th Anniversary year as we come together to remember our loved ones with a brand-new heartfelt art installation located in The Wild Flower Meadow at Coombe Abbey Country Park.
Taking place between Friday 22nd and Sunday 31st July the installation will see 2,000 locally crafted, teal, metal butterflies leading you on a tour through the beautiful flowers, wildlife and scenery.