Charnjit has been involved with Myton ever since she lost her mum Nachattar Kaur many years ago.
But, it was her amazing performance in her own place of work that has seen...
the wonderful sum of £5,000 donated to continue Myton's work caring for people across Coventry and Warwickshire with a life limiting illness.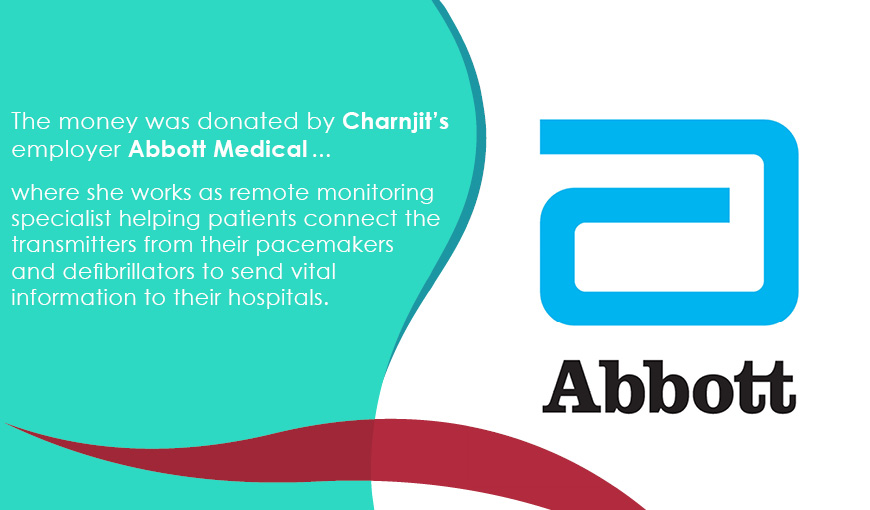 The money was donated by Charnjit's employer Abbott Medical – where she works as remote monitoring specialist helping patients connect the transmitters from their pacemakers and defibrillators to send vital information to their hospitals.
With Hospitals a no-go zone for so many people during the height of the Coronavirus Pandemic, many patients who would ordinarily attend an appointment to have their life-preserving and saving devices checked, Charnjit's already vital role became even more important.
Needless to say...
Charnjit's workload went through the roof as she and her colleague went from handling around 80 calls a week, to over 200 a week at the height of the crisis in April, maxing out at 76 calls in one day and a weekly total of 274 calls at the virus' most intense period.
Demand for the service continued throughout the summer with 800 calls handled in May, 923 in June and 895 in July.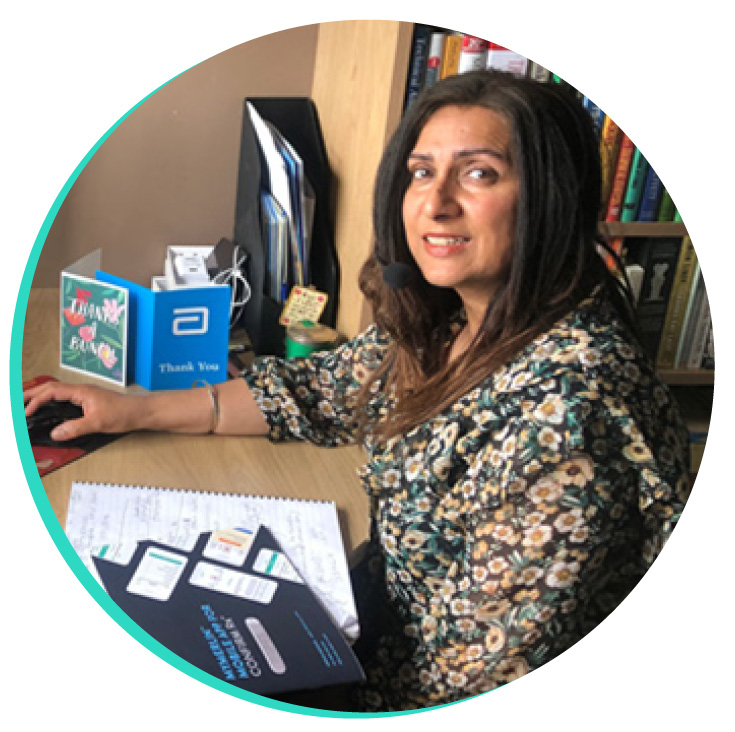 It was just unbelievable – our workload tripled and so did the stress that came with it,

But we were so glad we were there to help all of our patients in their hour of need and would do it all over again.
In recognition of her amazing work and efforts, Charnjit's employer Abbott Medical gave her a special award, along with a £5,000 charity donation to give to a charity of her choice..
And she chose The Myton Hospices!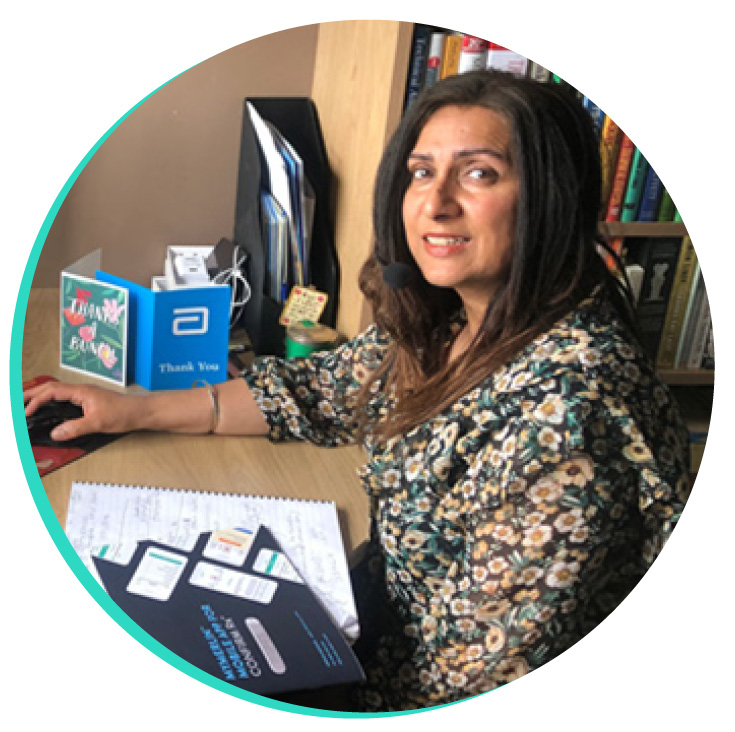 I'm so delighted to be able to give this fabulous donation to The Myton Hospices, which has such a special place in my heart on so many levels.

I know what a difference this donation will make to Myton and to the families who will benefit as a result of it and I am extremely proud to be able to make it thanks to the generosity of Abbott Medical.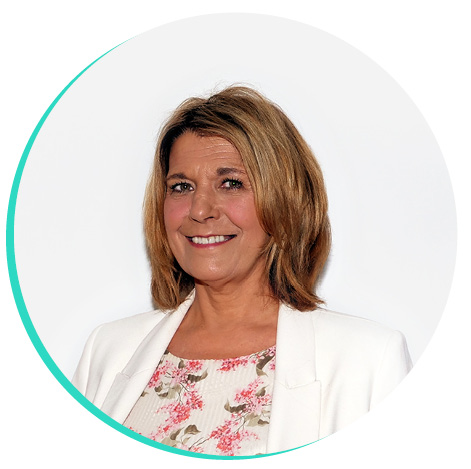 Ruth Freeman, CEO for The Myton Hospices said:
We want to say a huge thank you to Charnjit for everything she does for Myton, and to her and her employer for this incredibly generous donation. Now more than ever we need the support of our local community and this will make a real difference to our patients and their families.
---
The return of The Butterfly Effect!
It is said that the smallest movement of a butterfly's wings has the power to change the weather on the other side of the world. At The Myton Hospices we are certain that, by the same token, small acts of support have the power to make a big difference.

We passionately believe that everyone matters for every single moment of their life and, by supporting each other, we can come together to create something amazing – this belief is at the heart of everything we do. It's our very own butterfly effect.
Read the latest Myton news below...