To celebrate the Coronation of King Charles III on 6th May 2023, Rugby Art Gallery and Museum are working with local charities, clubs and community groups to create their very own crown. These crowns will be placed in shop windows to produce a town crown trail.
The charities, clubs and community groups will all create a life-size crown that celebrates what they do for the community.
The Myton Hospices are proud to be participating in this trail, with our crown hand made by local fundraising super star Sophia.
At only 8 years old, Sophia is an amazing supporter of Myton, as she has previously run a lemonade and cake stall on her driveway to raise funds for Myton! She raised an amazing £80!
We think you will all agree this crown is a masterpiece!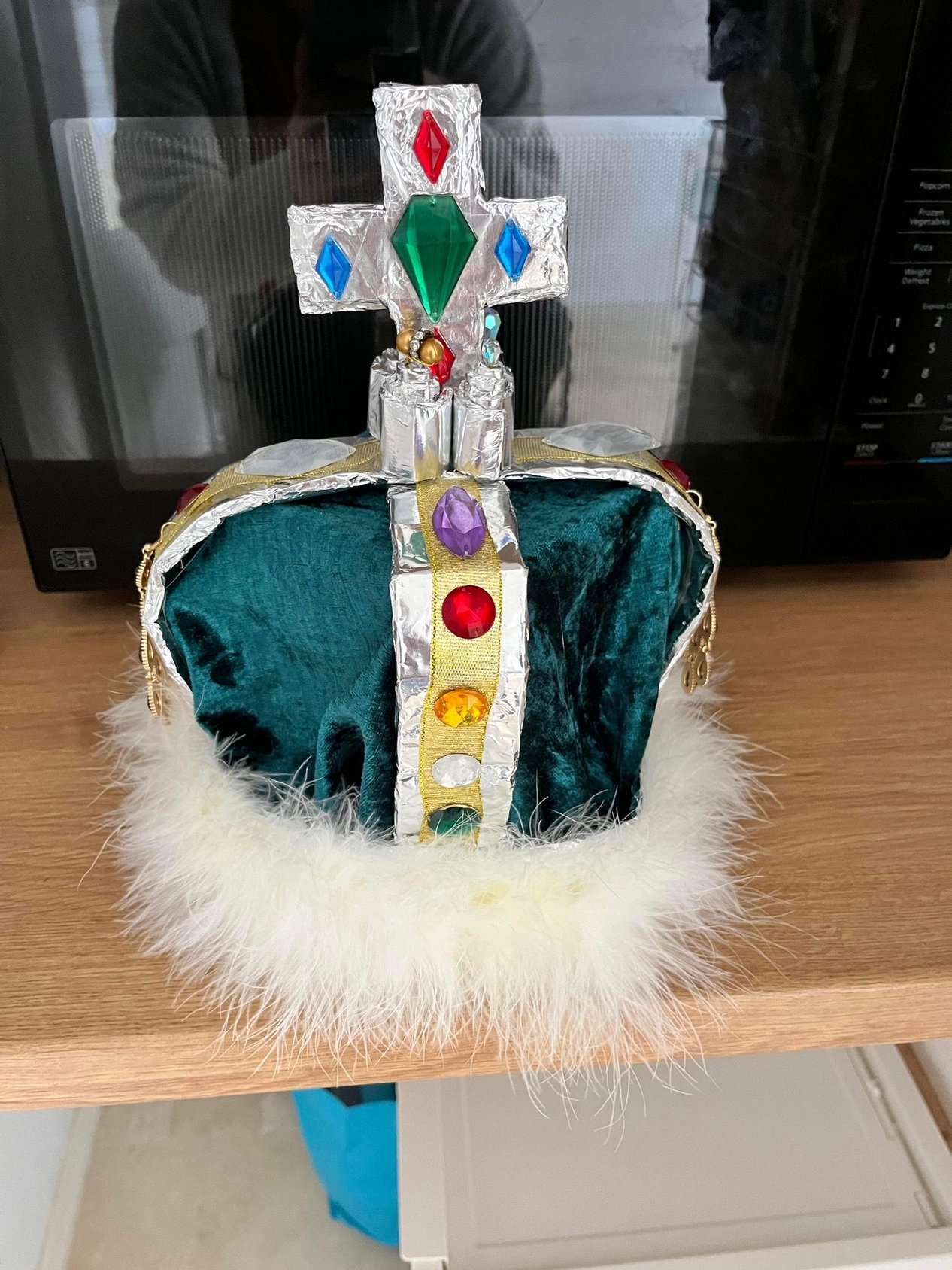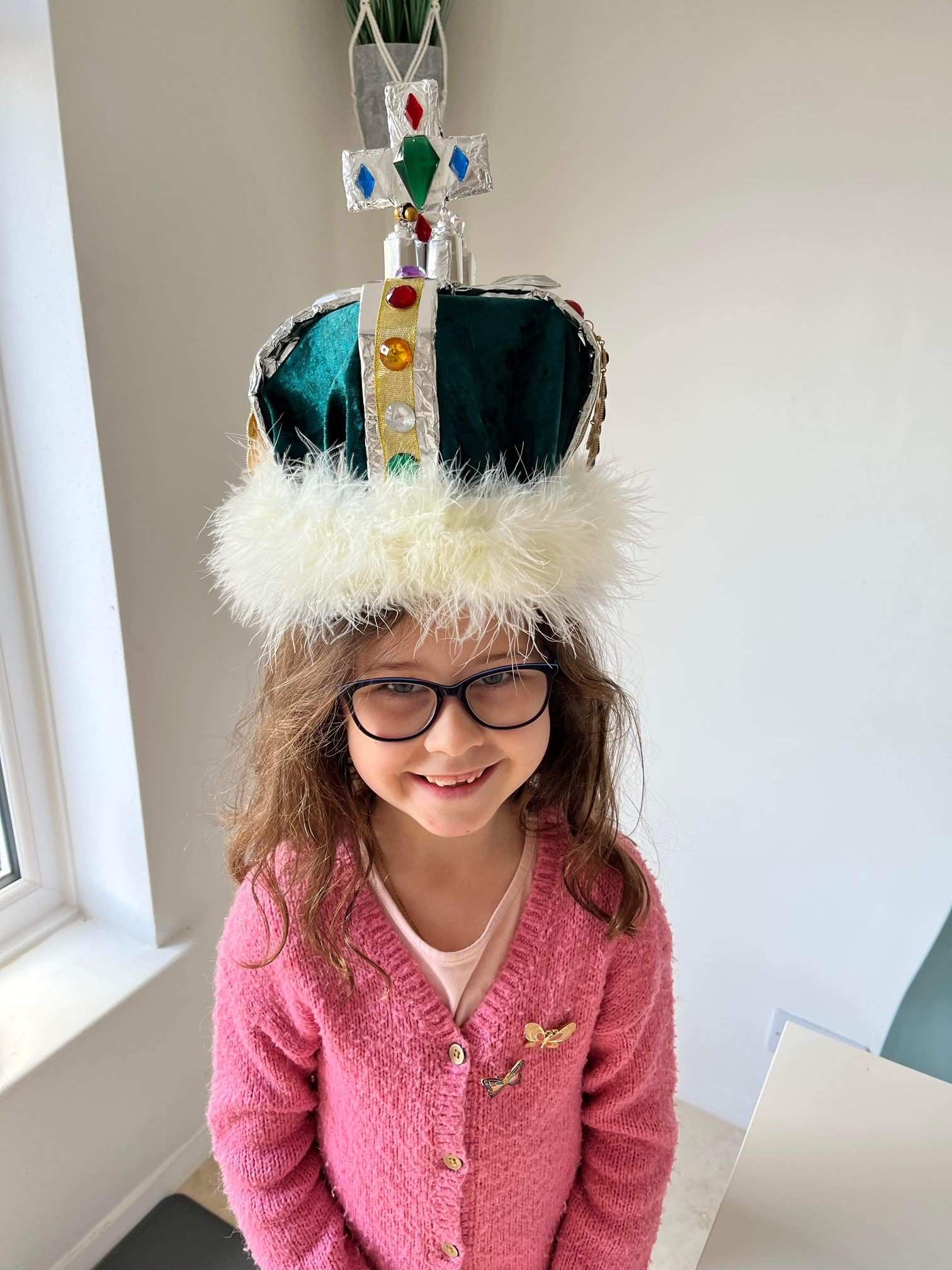 We held a 'handing over ceremony' with Sophia passing the crown over to the shop on Monday 24th April. The crown is displayed in all its glory in our Rugby Church Street shop window to complete our Coronation window display. Why not pop over to take a look and take part in the trail!