What if, instead of spending money on a traditional advent calendar this year you buy one which gives back to 24 incredible charities? Christmas is a time of giving after all …
Brand new for 2018, Advent of Change is a charity advent calendar where you can give back as you count down to Christmas this year.
The Myton Hospices is incredibly honoured to have been chosen as one of the charities being supported by Advent for Change which is now available to buy in John Lewis stores across the country and online at the Advent of Change website!
Celebrities including Sir Richard Branson, Lawrence Dallaglio OBE, Virginia Mckenna OBE and Bob Wilson OBE have all endorsed this creative way of giving to good causes.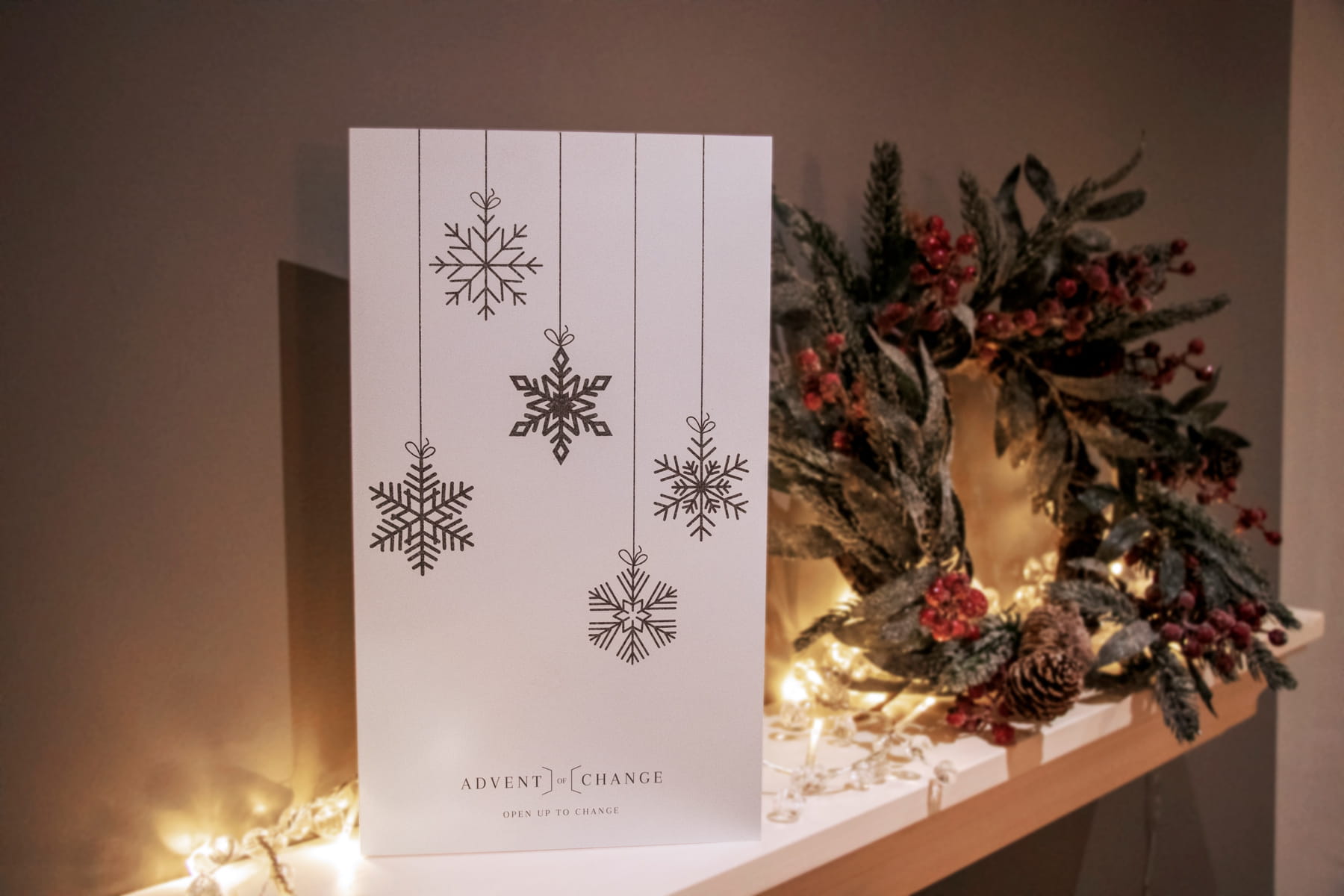 Each door reveals a different donation to one of 24 incredible charities, spread across a number of causes and each day represents a £1 donation.
Kristina Salceanu, Founder of Advent of Change, said:
Advent of Change began with one simple idea: to give the gift of giving at Christmas. And that small idea has already taken on a life of its own. We have captured the imagination of so many people already, and we really do believe that this simple concept has the power to change the world.
Myton CEO Ruth Freeman added:
We want to say a very big thank you to Kristina and everyone who made Advent of Change possible and to everyone who buys the calendar; you will be making someone's life just that bit brighter this Christmas!

At Myton we support people to live well for longer with a terminal illness, we care for them at the end of their lives, and support their families. Making sure they have a good Christmas is really important to us so we are delighted to be part of Advent of Change.
Advent of Change costs £27.95 and you can support Myton as well as other fantastic charities by buying your own calendar from www.adventofchange.com and in John Lewis & Partners shops.
For more information click here Open up to change and buy yours today