The annual Christmas Tree Festivals in Kenilworth and Warwick will both feature Myton trees in their line-up.
Kenilworth…
Dozens of trees decorated by schools, local groups and businesses will be on display in St Nicholas Church in Kenilworth from Thursday 30th November to Sunday 3rd December. A Myton tree, decorated by our staff and volunteers features in the line up! Visitors to the church can see the collection of trees over the four days and vote for their favourite! St Nicholas Church is also be raising money for Myton during the Christmas Tree Festival.
Viewing and voting will take place from 2pm to 4.30pm on Thursday, 10am to 8pm on Friday, and 10am to 4.30pm on Saturday. The winners will be announced during the Sunday morning service and the trees will still be up to admire after the service.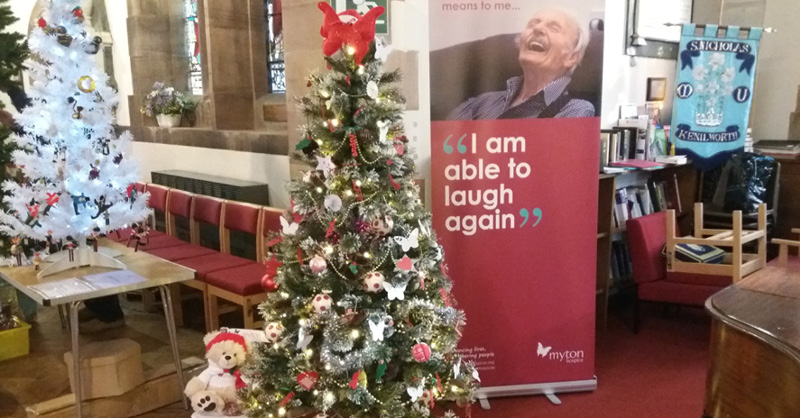 Warwick…
St Mary's Church in Warwick Christmas Tree Festival opens on Victorian Evening on Thursday 30th November and runs until Sunday 10th December. Visitors will also be able to vote for their favourite tree.
We cannot wait to see all the wonderful and inventive ways people will be decorating their trees for the two churches, and of course we are hoping our Myton trees will be in with a chance of winning the most votes!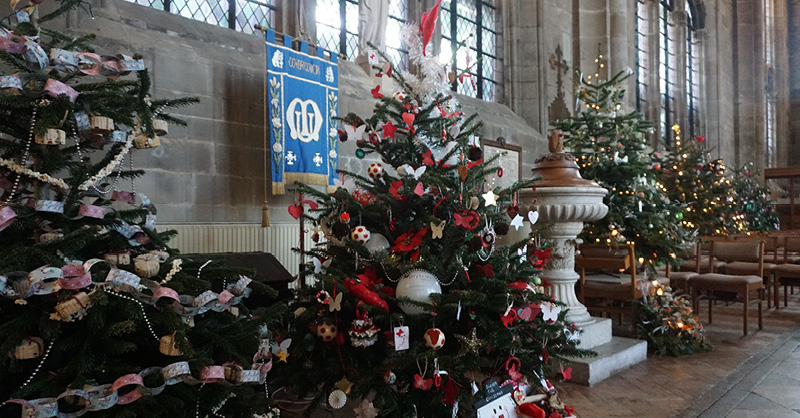 Huge thank you to…
Thank you to St Nicholas Church and St Mary's Church for allowing us to be part of their wonderful Christmas Tree Festivals.
If you would like to find out more about our events, please click here.