Bob Hodgkiss is a keen Myton supporter and member of the BIANCO Barbershop Quartet. Bob is also part of the Myton choir and has helped us to raise awareness of our vital work, including recording a video for our Glow for Myton at Home event in 2020.
Bob recently organised ...
'An evening of Music Monologues and Mirth hosted by BIANCO Barbershop Quartet and featuring other local artists and musicians' to help raise vital funds for Myton.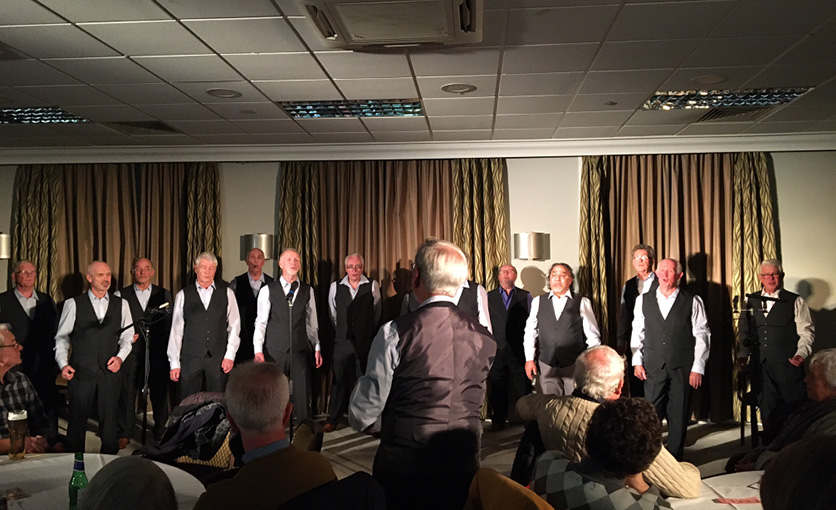 The concert held at the Holiday Inn, Kenilworth on Friday 26th November raised over £1,700 through ticket sales and a raffle.
Bob explains why he is fundraising for Myton:
8 years ago (still can't believe it!) I lost my soulmate to Ovarian Cancer. When it became impractical to stay at home any longer, Lynne was admitted into Warwick Myton Hospice. The compassion, nursing, care and treatment she received was second to none and as thanks for this I have since supported Myton as much as possible.
Bob is hoping to raise £4,000 for Myton:
I have signed up to take part in the Peru Inca Trail Trek to Machu Picchu (organised by Myton). The Trek takes place in November 2022 and my goal is to raise £4,000 for Myton, with 100% of the money I raise going to the hospice as I will be paying the cost of the trip myself. No matter how small (or large), any contribution will be gratefully accepted.
We would like to say a huge thank you to ...
Bob for his ongoing support and fundraising, and to everyone who made the concert possible. We rely on the support of our local community so that we can continue to provide our services free of charge to people like Lynne and Bob when they need us most, now and in the future. We can't do it without you – thank you!
Take a look at Bob's Glow for Myton at Home interview below ...
If you would like to make a donation to Bob's JustGiving page and support our vital work, you can do so by clicking here.
Read the latest Myton news below ...