This September, we are inviting families and friends to light up the streets of Warwick to raise money for Myton. Claire Hickey and her daughter, Charlotte Hickey, will be taking on this year's event in memory of Claire's mum, Yvonne Hall, who sadly died at Coventry Myton Hospice on 14th May 2015.
Yvonne first came into contact with Myton when she started attending the Day Hospice every Friday after being referred by her GP. Yvonne attended Myton for over a year and enjoyed being able to take part in arts and crafts as well as receive complementary therapies.
On two separate occasions, Yvonne also stayed in the Inpatient Unit at Coventry Myton Hospice. During her second stay, Yvonne and her family enjoyed a family BBQ in the hospice grounds thanks to help from Myton staff. Yvonne's family were also given the opportunity to use the relatives' accommodation, a service which the family said meant a great deal to them.
Claire said, 'Although our time at Myton resulted in the loss of our mum and nan, we know how awful it could have been without their support. Myton staff kept us involved in mum's care by making us feel important and never in the way. Our input was always seen as valuable and we cannot thank them enough for what they did for us and for mum.'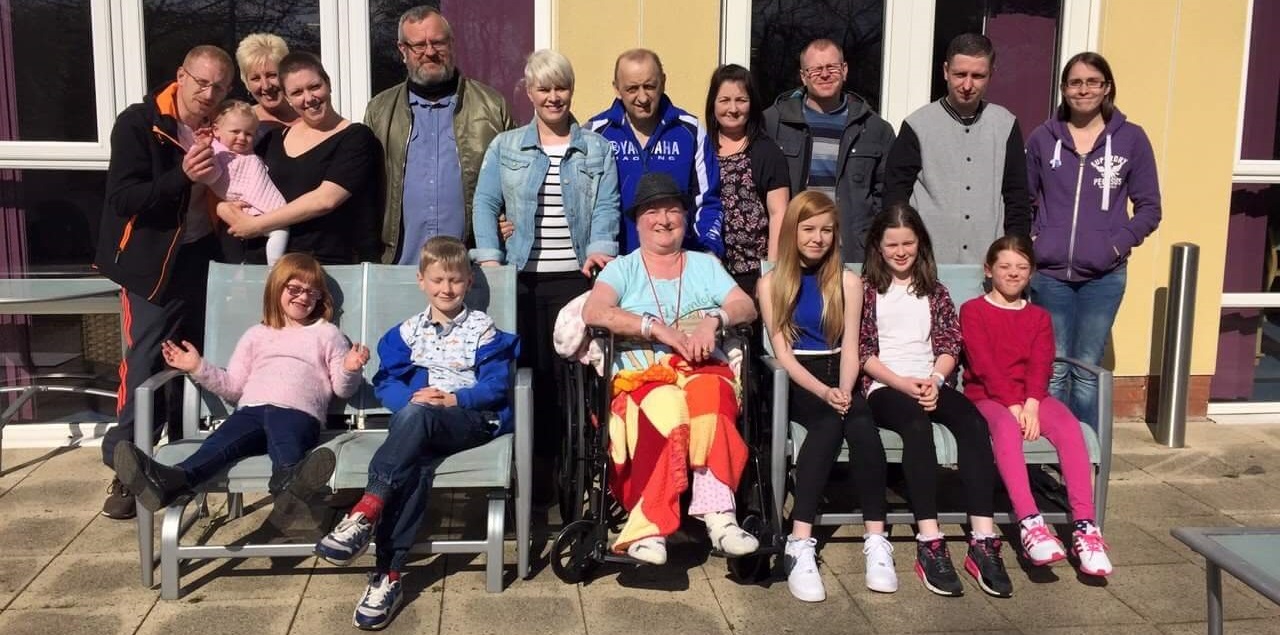 Although Charlotte is a very positive, charismatic 6-year-old, she has faced a number of medical issues which continue to pose problems for her.
Claire explains, 'Charlotte was born prematurely and at 15 months old there were signs that things weren't quite right. After a lot of tests and many years of appointments and therapies, Charlotte has been diagnosed with a range of medical conditions such as autism, joint hypermobility syndrome, juvenile rheumatoid arthritis and visual impairment, to name but a few.'
Claire added, 'I am going to be pushing Charlotte around the 5km course in her wheelchair but she will be attempting to walk part of the course! This is a huge deal for a little girl with mobility issues but she wants to do this to help continue the amazing work that Myton does day in, day out.'