Holidays to Scotland with her dad were frequent throughout her childhood and when deciding on an event to sign up for, one in Scotland felt like the perfect choice!
As with most mass participation events planned for this year, Coronavirus forced the organisers to cancel. But that wasn't going to stop Charlotte from running a marathon to raise money for Myton.
Stewart was admitted to our Warwick Inpatient Unit on 3rd August 2019 – which was also Charlotte's birthday. He spent just 5 days in our care before he died on 8th August, aged 66.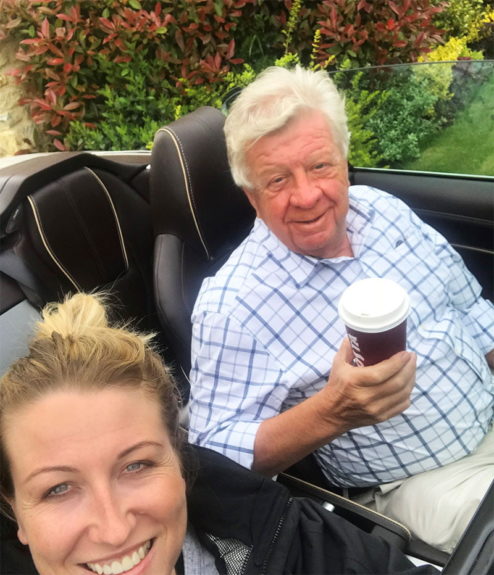 Charlotte said:
Dad was diagnosed with Liver Cancer in the April. We didn't have a plan because it all happened so quickly – we didn't know what a hospice was like. But we were humbled and blown away by the compassion and expertise of everyone.
Our annual Cycle Challenge event took place while Stewart ...

was at Warwick Myton Hospice, and Charlotte remembered seeing the cyclists and their families enjoying the beautiful gardens after completing their rides and raising money for Myton. And despite everything she was feeling, she realised that the people who were relaxing in the sunshine that Sunday afternoon had all been in the same place as her, been through the horrible reality of losing a loved one, and had all made it to the other side.
She decided that once she was ready, she too would take on a challenge as a thank you for the difference Myton made to her Dad and family.
To really challenge herself ...
Charlotte decided she would run a marathon because while she is active person, she hates running! She built up her training and the distances she covered slowly but surely, and was running 25km when the organisers of the Loch Ness Marathon announced the event would not be taking place. Instead of putting everything on hold until next year, Charlotte decided she would continue with her training and plot a route for her own virtual marathon instead.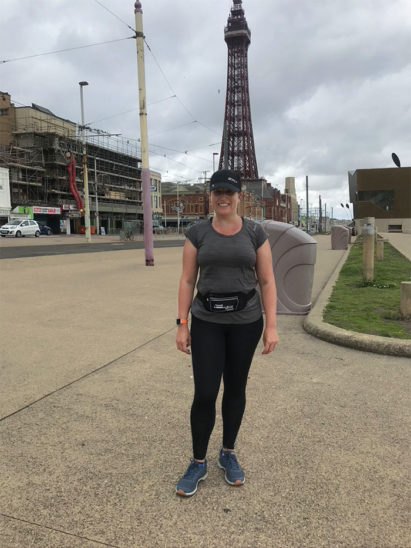 She chose to run her 26.2 miles around Blackpool as she grew up nearby. Her mum joined her as her support vehicle, providing drinks, snacks and much needed encouragement, as well as running parts of the route with Charlotte too!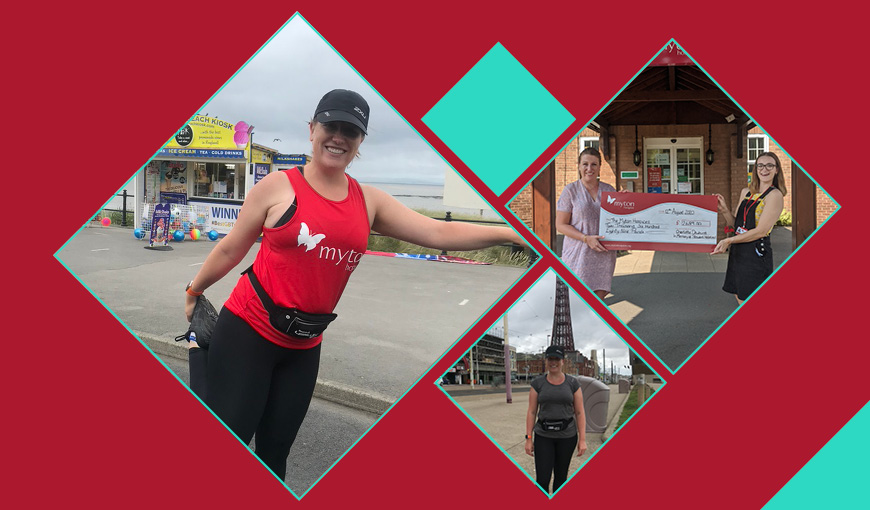 She said of the run:
It was hard and I'm glad it's done! But it was easier than a lot of the training runs I'd done. My dad was a determined person and I tried to channel that in order to get myself through the run. I didn't tell anyone other than my husband and my mum I was going to do it as a virtual event.

I think if anyone is thinking about doing something like this then I would tell them to go for it because the feeling afterwards is amazing. I've done something I never thought I would do!
Charlotte has raised over £2,600 for Myton by not letting Coronavirus stop her from completing the challenge she set herself!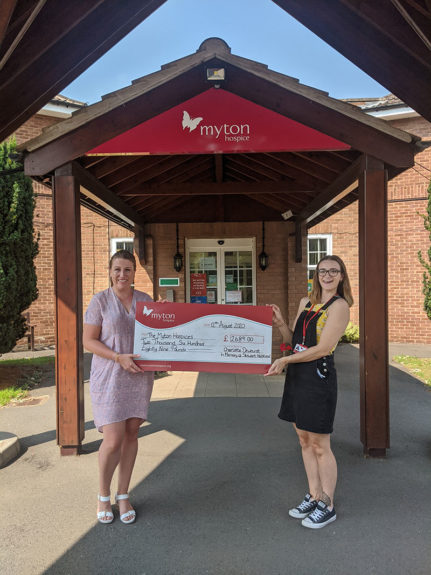 ---
Now more than ever we need your support, so we can continue to provide our vital services to people like Stewart, Charlotte and their family when they need us most.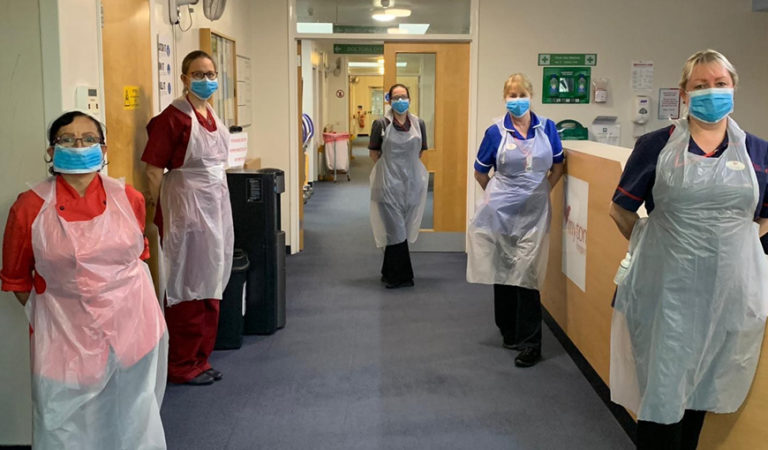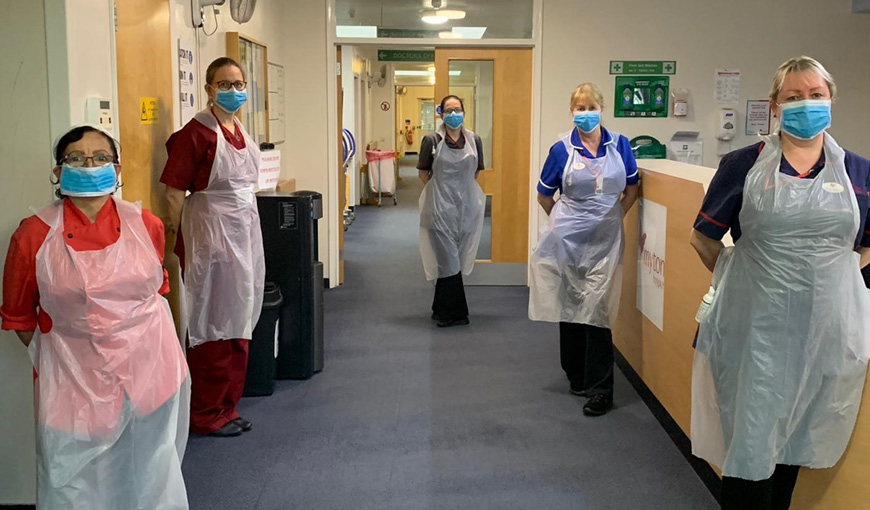 Are you feeling inspired? Why not sign up to the Ultra Challenge series online today … even better, there is an early bird deal available!
Find the latest Myton news below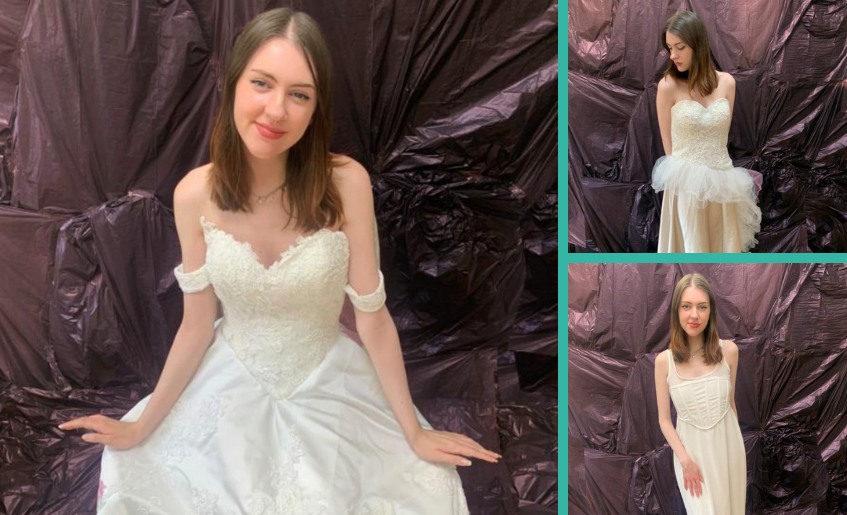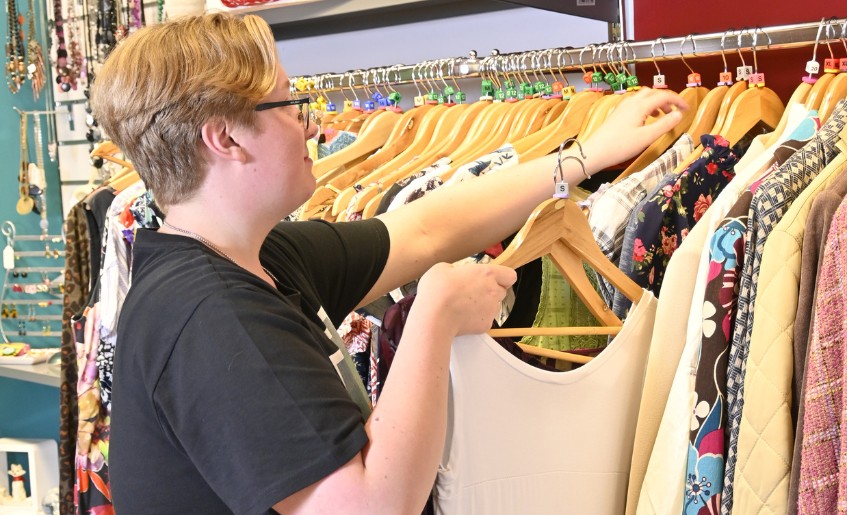 View all news