This is the perfect event to sign up to if you're looking for an adrenaline rush while raising money for The Myton Hospices!
We spoke to 80-year-old Ken...
who is our oldest participant taking part in this event and a very keen Myton volunteer. His wife had cancer and was due to go to Coventry Myton Hospice but unfortunately died before she made it there. But Ken still wanted to support Myton and signed up to be a volunteer at our Bedworth shop!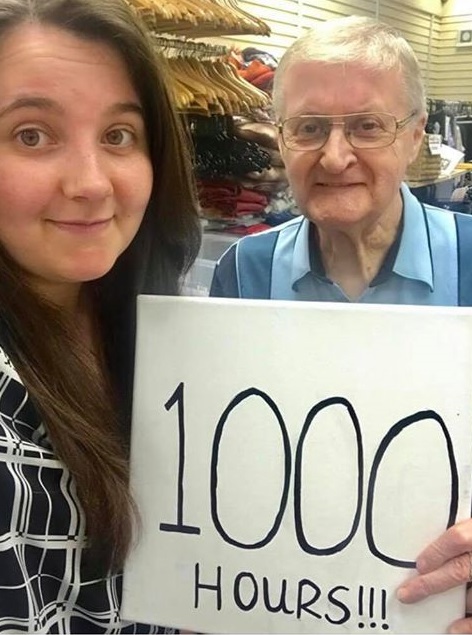 He has recently hit his ambitious target of volunteering for 1,000 hours at the shop this year! He set the target in January because he enjoyed helping out at the shop so much, and had aimed to have completed the hours by September.
Now he has decided to take on our first ever Zip Wire event and raise money in her memory!
He said:
My wife would probably call me a nutter for signing up to do this! I've never done anything like this before but I'm really looking forward to it. Everyone has been very generous in sponsoring me and I have already raised over £200 – the residents where I live even collected money to sponsor me!
We cannot wait to see Ken soar across the Ricoh Arena on Saturday 20th July!
If you're feeling inspired, there is still time to sign up to this incredible event! To find out more, please click here.