Over the years our overseas challenges have seen teams of fundraisers travel around the world – from Malawi and Tanzania to Vietnam, Cambodia and China – and now we are giving you the chance to explore the Inca Trail in Peru!
This incredible challenge will test you physically and mentally, and take you to one of the New Seven Wonders of the World! Covering 52km and reaching heights of 3,600km in 5 days, the road to Machu Picchu will pass lush rainforest, snow-capped mountain peaks and breath-taking valley views.
We're hoping to raise...
£42,000 from this challenge so we can continue to provide our services free of charge to people with a terminal or life limiting illness, and their families, when they need us most.
Our Assistant Events Manager, Rebecca Richards, knows first-hand the difference Myton makes when a loved one is diagnosed with a terminal or life limiting illness. In 2015 her grandad died at Warwick Myton Hospice: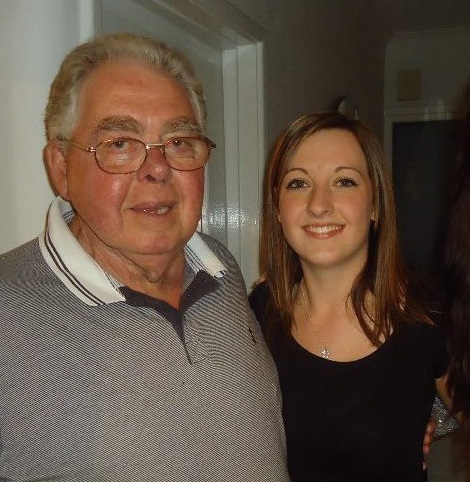 When Paps was diagnosed, he told my Gran that he wanted to die at Myton if he couldn't be at home in his last days. He was such a supporter of the hospice, having had friends and family cared for there.

When we arrived at Myton everyone's mood changed. Paps got to have a proper wash, the nurses made sure he was clean-shaven which cheered my Gran up no end. We only spent a couple of days at Myton but the difference it made was huge.

Towards the end, everyone was together in his room. My cousin started playing Paps and Gran's favourite song and it was while that was playing that Paps took his last breaths.

In 2017 I climbed Kilimanjaro in aid of Myton and walked the Great Wall of China in 2019! They were both incredibly hard treks, but I kept thinking about why I was challenging myself, and that the money we were raising would mean more people like Paps could have a good death.
If you're feeling inspired and want to take on the ultimate challenge to raise vital funds for Myton, you can find out more by clicking here.