Book your Christmas Tree collection here
To celebrate Coventry's City of Culture status, the Pass The Smile volunteer team are aiming to collect and shred an incredible 2021 real Christmas trees across Coventry and Warwickshire raising funds for The Myton Hospices and Pass The Smile for Ben*.
This year's collection takes place on the weekend of January 9th, 10th and 11th.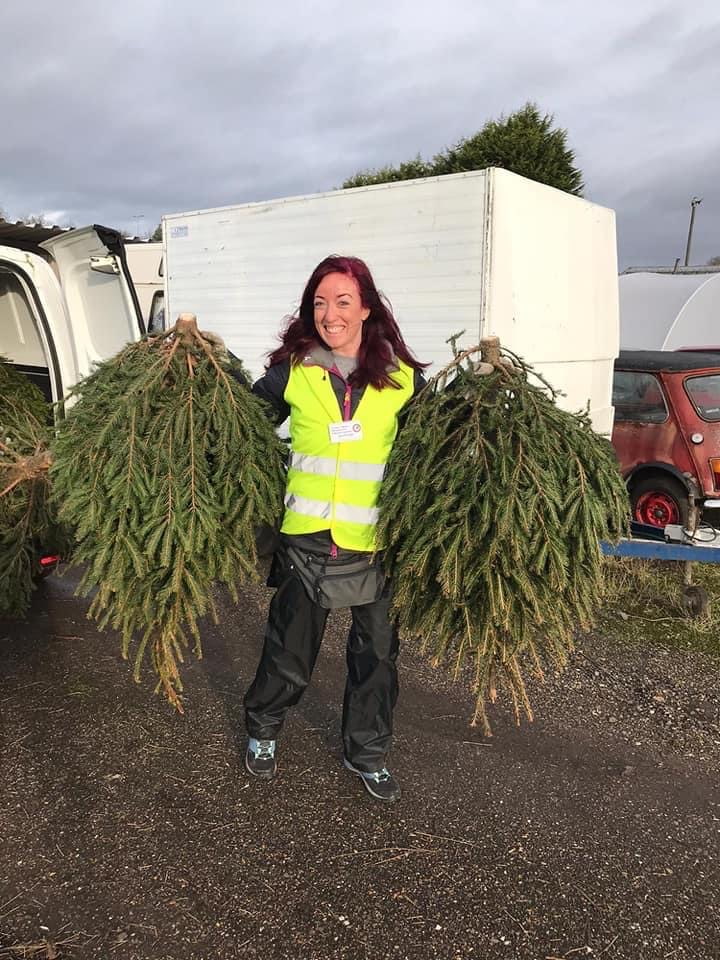 Trees will be transported to Russells Garden Centre in Baginton, where they will be shredded and used to restock paths in their Quarry Gardens and maze.
To make this happen, they still need many more volunteers and support, this includes leaflet deliverers, van collection teams, and sponsors.
Co-organiser Scott Crowther said...
In 2020 we had massive support from our community and collected 362 trees. We raised an amazing £4000, and everyone involved had an absolute blast. It will be different this year because of the pandemic of course but also because we're expanding our collection areas across more of Coventry and Warwickshire with collections in Kenilworth, Leamington and Warwick.
After a very difficult year for charities, the team are encouraging extra generous donations of £20.21 to continue the City of Culture theme, although they want to reassure everyone that donations of any size are welcome and all trees will be collected no matter the amount.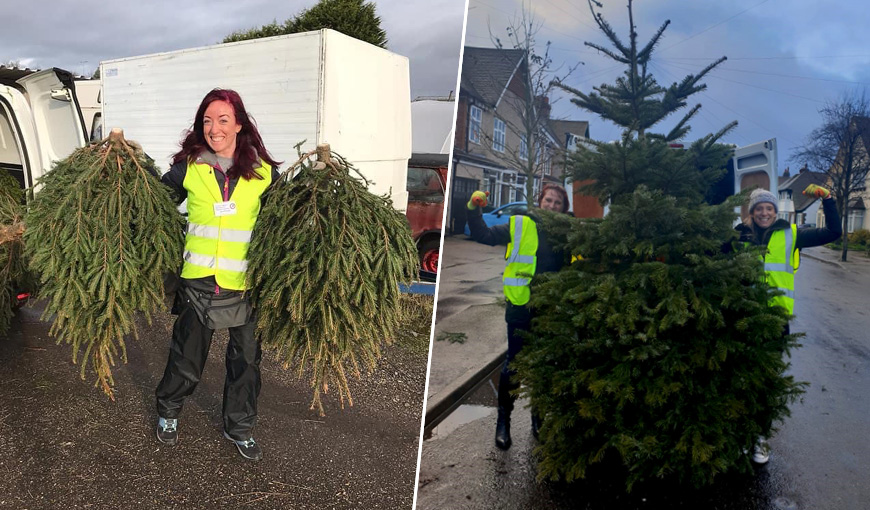 If you can help in any small way...
please contact the team directly by email at covxmastrees@gmail.com or by text to 07886 672087.
You can also book a tree collection from your home or business now...
Book your Christmas Tree collection here
Bookings close at 5pm on January 6th, and are limited to 2021 trees on a first donated, first served basis.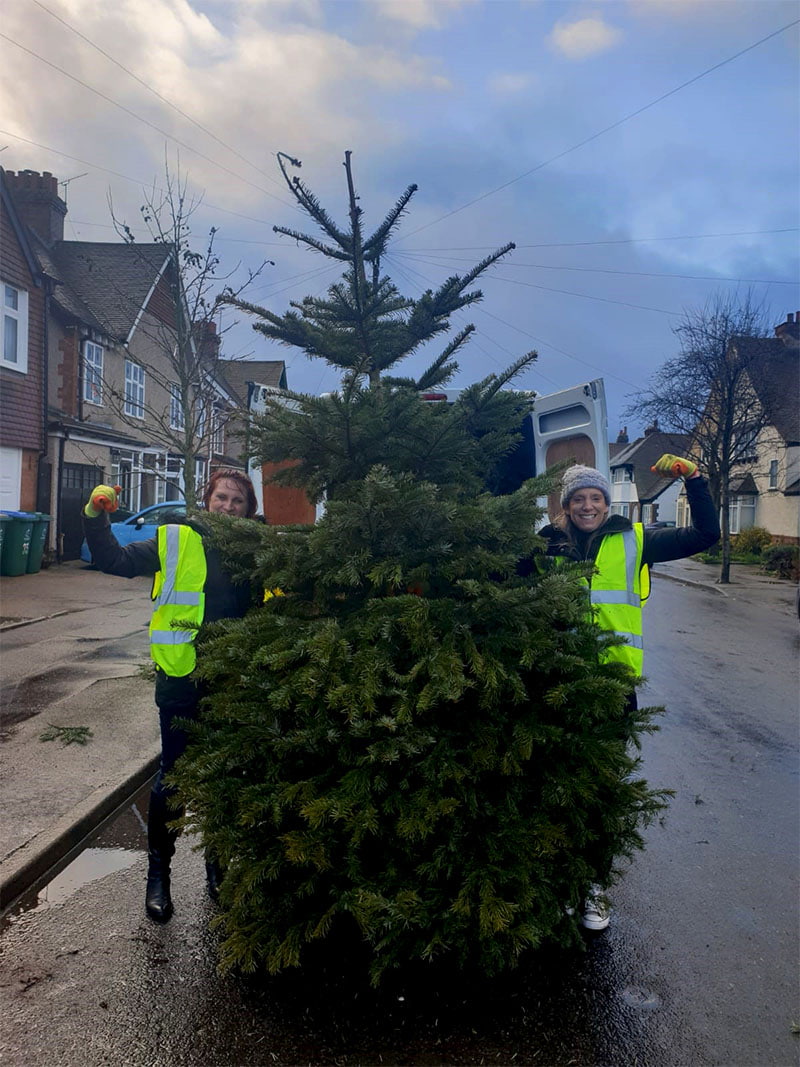 Updates will also be posted on the CovXmasTrees social media platforms.
To view their social media platforms, please visit...
Cllr Patricia Hetherton, Coventry City Council's Cabinet Member for City Services, said:
This is an incredible scheme that will raise much needed funds for two fantastic charities, as well as disposing of your Christmas Tree in an environmentally friendly way.
There's lots of ways to get involved and help, from leafleting to collections, and of course I'd really encourage anyone who is putting up a real tree this year to book their slot as soon as possible and start 2021 off by donating to a really worthy cause.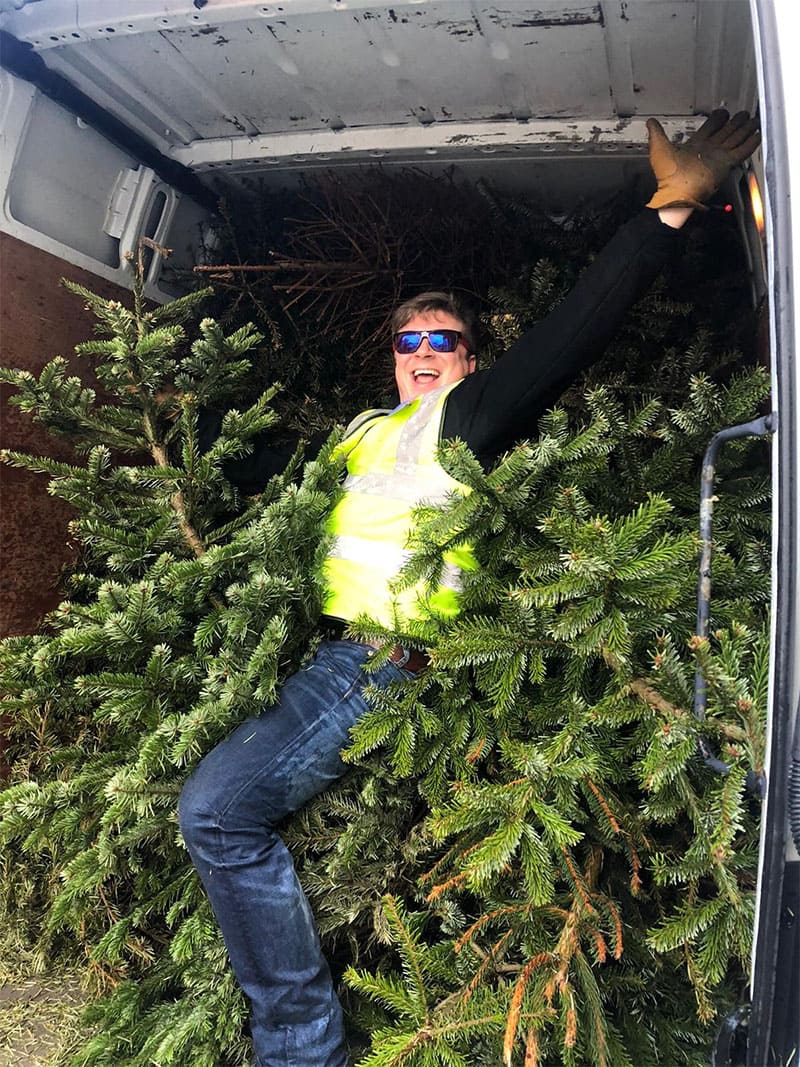 *After costs, 51% of the monies raised will go to The Myton Hospices and 49% will go to Pass the Smile, a named research fund at the Childhood Cancer & Leukaemia Group
Pass The Smile...
raises funds for research into childhood cancer in memory of Ben Crowther from Earlsdon, Coventry. Ben (aka Bennis the Menace) was diagnosed with a rare cancer, Rhabdomyosarcoma, in June 2018.
Despite the brutal effects of his own chemotherapy treatment Ben tried different ways to cheer up other patients, including telling jokes and pulling pranks on friends, family and the hospital staff. Ben (age 7) gained his superhero wings just a year after diagnosis. Pass The Smile is his legacy.
Pass the Smile for Ben is a named fund at the Children's Cancer and Leukaemia Group, the experts in Childhood Cancer. Registered Charity Number: 1182637
Just Helping...
The Coventry Xmas Tree Collection is made possible by support from charity Just Helping, their mission is to inspire and support people, businesses, charities and other organisations to contribute and volunteer in their local communities.
Find out the latest Myton news below...