Mayor of Alcester Cllr Andrew Foster, Low Bailiff of Alcester Court Leet David Parkes and the Rotary Club of Alcester joined staff, volunteers and members of the public for the official opening!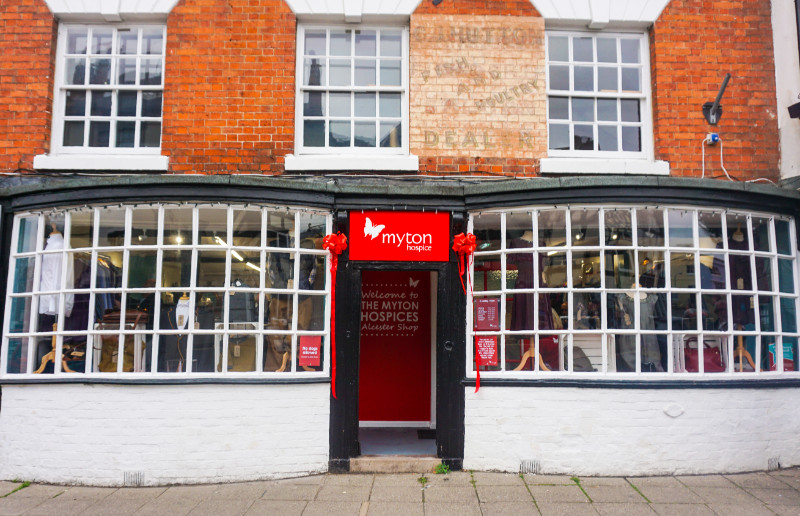 This is the 25th Myton charity shop and will play a vital part in helping us to raise the £9.2 million of the £12 million it costs to keep our services running free of charge; our shops collectively raise over £2million each year towards this!
View this post on Instagram
Manager Steph Dodsworth said:
The opening was great and we had lots of positive comments from customers about Myton joining Alcester! There was a queue of people to get in before the ribbon cutting. It's been a real team effort to get the shop ready, we have some great stock and the shop fits so nicely with the atmosphere of the town.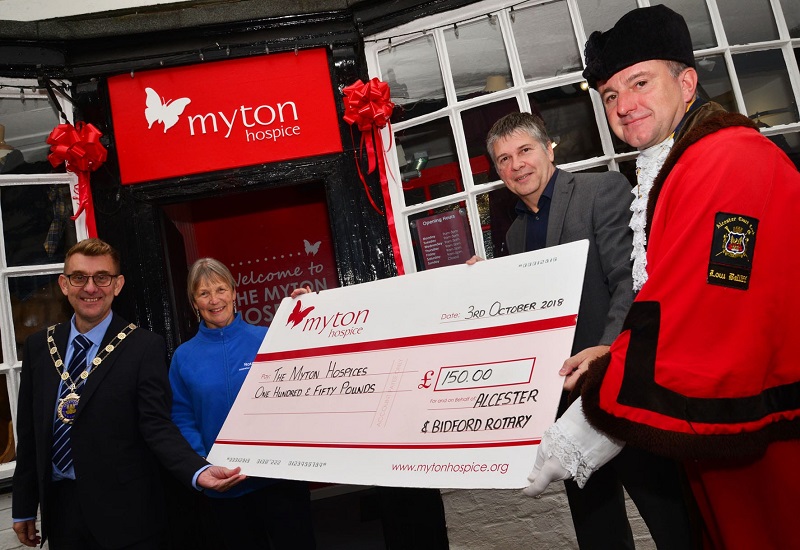 And members of the Rotary Club presented Myton staff with a cheque of £150 at the opening to help us continue supporting people with terminal and life limiting illnesses, and their families.
Thank you to everyone who attended the opening and for welcoming Myton to Alcester!
Could you volunteer?
We are looking for volunteers for the new shop, if you have a passion for retail and have a few hours to spare each week please click here.
Could you donate items?
You can also donate goods in store, at our three hospices or to our Distribution Centre. To find your nearest shop please click here.
Want to be the first to know about some of our great bargains? Be sure to give us a follow on Instagram!
View this post on Instagram