This Hospice Care Week 2022, we sat down with our Equality, Diversity and Inclusion Officer, Kate, to discuss how The Myton Hospices is opening up access to end of life care for all and how we are working to improve this further.
What does your role entail?
EDI stands for Equality, Diversity and Inclusion – so exactly that!
My job is to think about how fairly we do things here at Myton, internally and externally – are we accessible to everyone who needs us? Does everybody know about us? Do we represent our local community?
And if we don't, then why not, and how can we fix that?
It's a really big job but it's very interesting and meaningful.
Which members of our community do you feel are underrepresented when using our hospice services – why do you feel this is the case?
Up and down the country, there's a clear pattern – hospices are predominantly used by white, Christian, middle class communities.
We live in a really diverse part of the country, so there are many underrepresented groups locally – they include Black and Asian communities, LGBTQ+, the homeless, prisoners and those with learning difficulties, to name a few.
These groups are all so unique and the reasons some people from those groups don't engage with us are just as varied – from societal beliefs, religion, difficulties getting referred to us and fear of the unknown.
However, I think one of the most common themes is the lack of public understanding of what goes on here, and all the amazing ways we can help patients and their families from all backgrounds.
There are so many misconceptions about hospices and palliative care.
We are working hard to increase awareness and understanding of our services, and to broaden our reach.
It is really important to us that everyone who could benefit from our services is able to access them.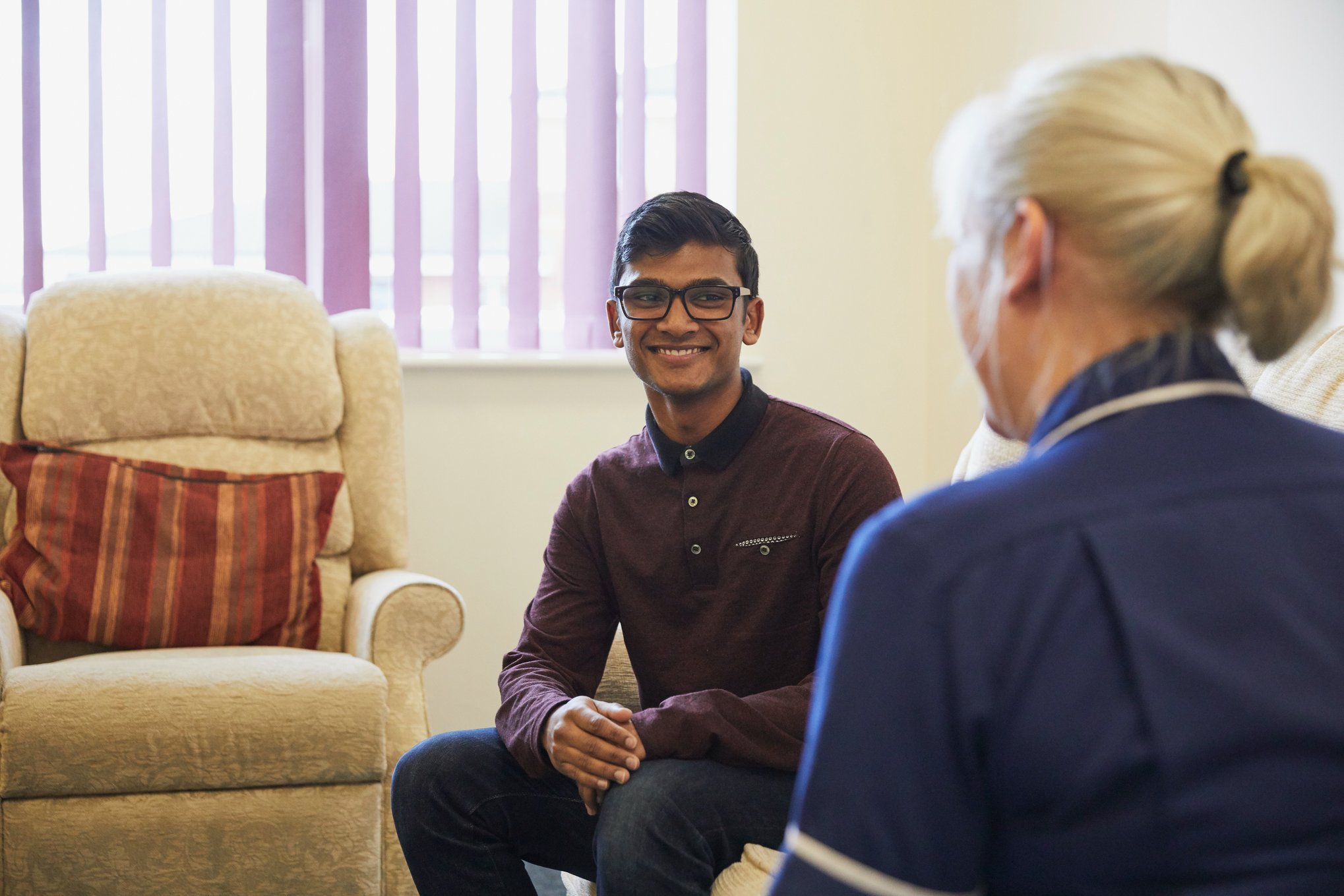 What are we trying to do to minimise this gap?
The first thing we're doing is to look inwards at how representative our staff profile is.
We are always looking at ourselves and considering what we could be doing differently, be it through recruitment strategies, retention or wellbeing initiatives.
We want to acknowledge and celebrate difference within our employees, and our volunteers.
We are thinking about the ways we can recruit more diversely so that our staff and volunteer profile is more representative of the community it serves.
As well as being the right thing to do, we also believe this is important to help build relationships with more people from underrepresented groups.
We're also trying to ensure that conversations about Equality and Diversity continue to flow here at Myton – because it really is the responsibility of everyone.
It takes a whole culture to make real change.
We're celebrating more diverse events throughout the year and developing new training for staff to build their confidence and knowledge.
Another key thing we've been doing is networking. Building strong relationships with representatives from our underrepresented groups is so important if we're going to have a meaningful impact, as well as learning from other Hospices up and down the country.
The beauty of the hospice sector is that it's not competitive – everybody is willing to help each other and work collaboratively.
We don't ever want to assume that we've got a service that's perfect for everyone – there is no one size fits all.
We want to grow and adapt our services to fit the needs of our local community, not convince the community to fit us.
We are trying to make our services and referral system as user-friendly as possible – so that anyone who needs to access them can do so without barriers.
What obstacles could we encounter?
One of the biggest obstacles out there in my opinion is that society does not like to talk about death or end-of-life, it is very difficult to strike up conversations about dying and hospices without people's minds going to an uncomfortable place.
The general population often believe that a hospice is a place purely for people who are going to die imminently, and don't understand that we're here to support patients and their loved ones from the moment of diagnosis.
They also rarely know that we've got so many outpatient services, or that we can even come to them in their own homes.
This means that people often get to us much later in their journey than we would like or not at all.
Large swathes of our community simply aren't aware of how much we can offer them.
Other obstacles include finding out if our services are right for a certain group and if they don't suit their needs or expectations we need to overcome that.
That's why we always want to have an open mind and be inventive with how we operate and make sure our amazing staff are supported and equipped to overcome any challenges.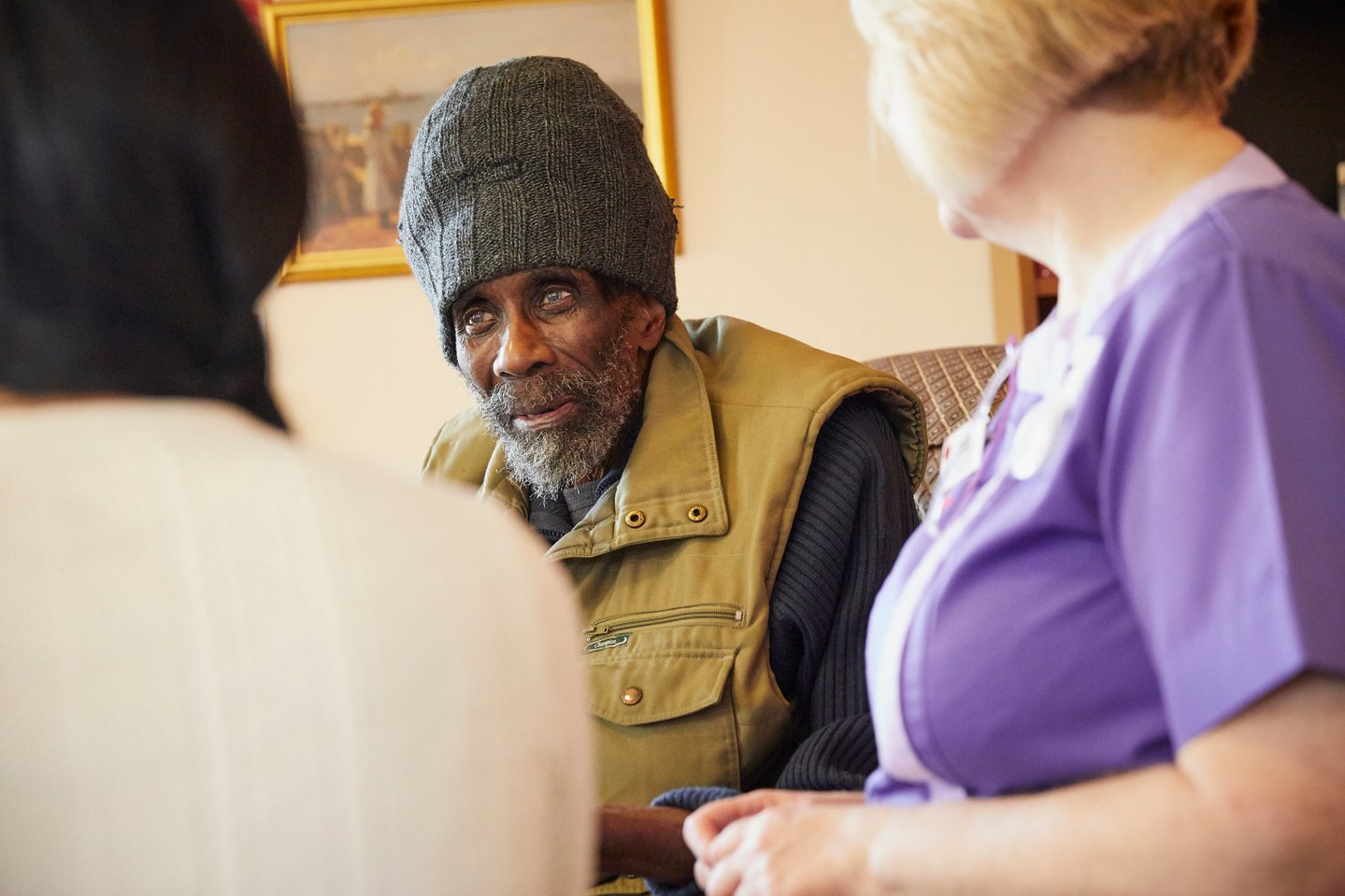 What is the best possible outcome?
The best possible outcome is very simply to see our service users grow and become more representative of our diverse community, until the point where our service is being used by all of society.
Ultimately what matters is that people who need us, know about us, and can get to us with no obstacles.
Receiving specialised palliative care is a human right, and unfortunately too many in society go without.
Myton is already a household name for so many in the area, but our ambition is to reach every family in Coventry and Warwickshire who needs our help and to continue to support the whole community, whatever that looks like, for many years to come.
Find out more about our services here