All of the clothes are from our Far Gosford Street charity shop and this is just a small snapshot of the unique outfits that can be found across our 25 shops in Coventry and Warwickshire. Sustainable shopping and supporting a great cause – what's not to love? Follow our shops on Instagram and share your charity shop finds!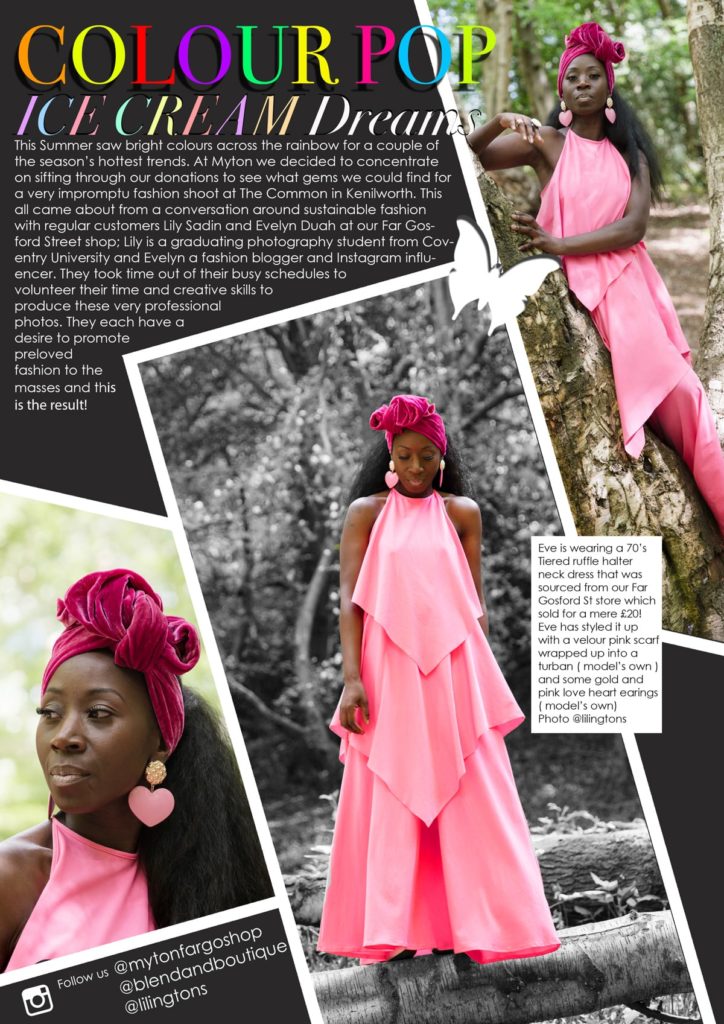 This Summer saw bright colours across the rainbow for a couple of the season's hottest trends. At Myton we decided to concentrate on sifting through our donations to see what gems we could find for a very impromptu fashion shoot at The Common in Kenilworth.
This all came about from a conversation around sustainable fashion with regular customers Lily Sadin and Evelyn Duah at our Far Gosford Street shop; Lily is a graduating photography student from Coventry University and Evelyn a fashion blogger and Instagram influencer. They took time out of their busy schedules to volunteer their time and creative skills to produce these very professional photos. They each have a desire to promote preloved fashion to the masses and this is the result!