Staff and supporters alike will forever remember the 5th of November at The Myton Hospices – the night we hosted our first ever Firewalk!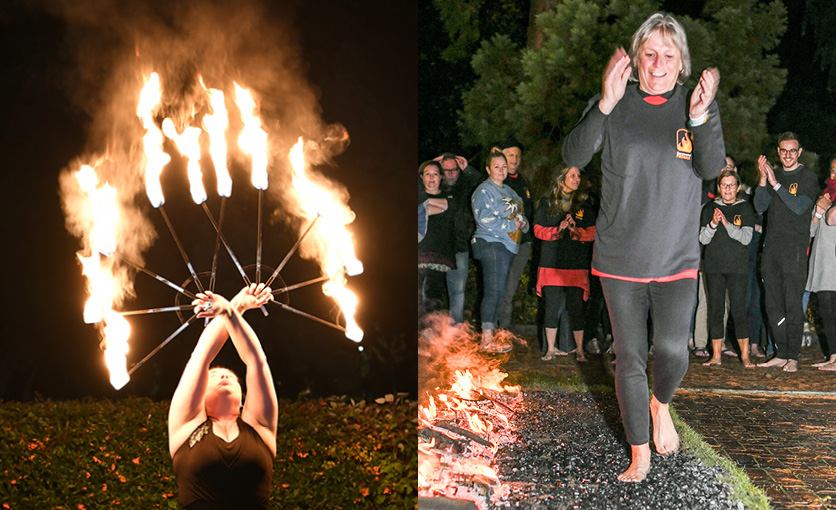 A fearless collective of 100 intrepid firewalkers took on the challenge – raising an over £30,000 and counting for Myton in the process to support our care for people living with a terminal illness and their families across Coventry and Warwickshire.
Included in that number were six Myton staff – keen to take on the challenge and to take part in the fundraising effort themselves.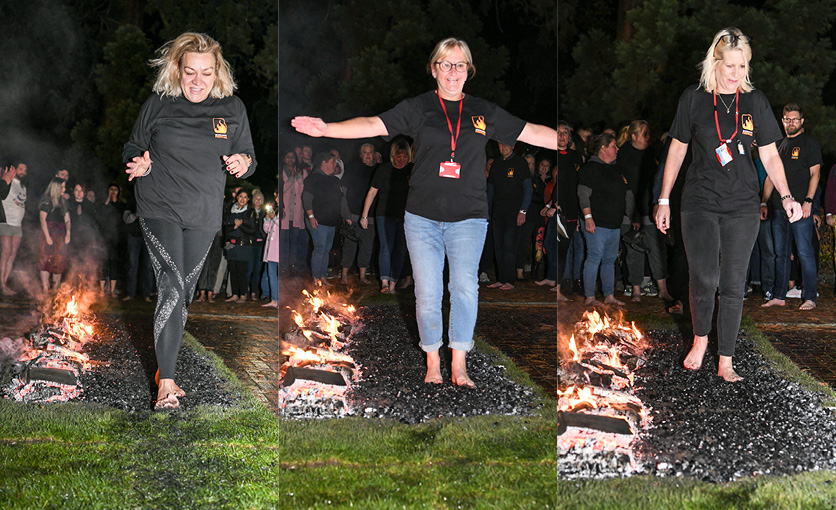 #TeamMyton members who walked over hot coals for the cause were our Director of Income Generation & Supporter Engagement, Charlotte Ingram, Community Fundraiser Lou Careless and Myton at Home team members Kerry Langley, Nicola Hughes, Sharon O'Mullane and Jacquie Bird.
Lou Careless also completed the challenge as part of a ...
seven-strong team of her family and friends – dad Tony, friend Jackie, cousins Lucy, James and Lucy and Aunty Heather, who between them raised £1,808!
Clare Cropp, Fundraising Operations Manager at Myton, hailed the hugely successful evening.
We were truly blown away by the success of our first ever Firewalk and I'd like to say a huge thank you to everyone who took part. What an amazing evening it was - a sell-out number of participants, a truly amazing amount of money raised by everyone and a fabulous challenge that everyone is delighted to have taken on. We're really grateful to everyone who took part, and proud of our six #TeamMyton members, who led by example and turned into fundraisers themselves for the evening.
Myton's Director of Income Generation & Supporter Engagement, Charlotte Ingram, was one of the intrepid 100 to take on the challenge, which was kindly sponsored by Audhali Fresh Farm Foods.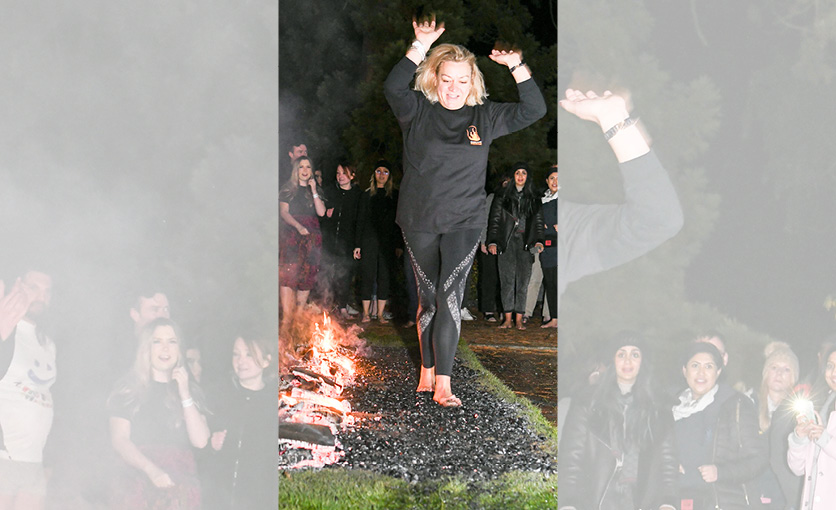 And she is urging anyone that hasn't done it before, to keep their eyes peeled for Myton's next Firewalk, dates still TBC, and sign up early to avoid disappointment!
It was a truly fantastic thing to be a part of and something I had always wanted to do.
She added:
I'm delighted to have done it and think it is something everyone should try at least once. We can't wait to welcome you to our next Myton Firewalk or one of our other Myton events
The Myton Hospices Santa Dash is only round the corner ...
Nothing says 'Christmas' quite like pulling on a Santa suit and running, jogging or walking 5km for your local charity.
Taking place on Sunday 12th December you will take on a 5km run, jog or walk around Victoria Park in Leamington Spa – all from 10am.
And this year we're making our Santa Dash bigger and better than ever before – with a whole host of fun events and attractions to make it a great day out for the whole family.
Read the latest Myton news below ...