Last Saturday saw over 700 loyal supporters dig out their neon tights to walk, run, jog or even dance their way to the 5K finish line!
All while turning back time to the 80's to celebrate our 40th birthday and raise vital funds for their local hospice! 
And we cannot describe just how amazing it was to finally Glow for Myton once more after such a long time away!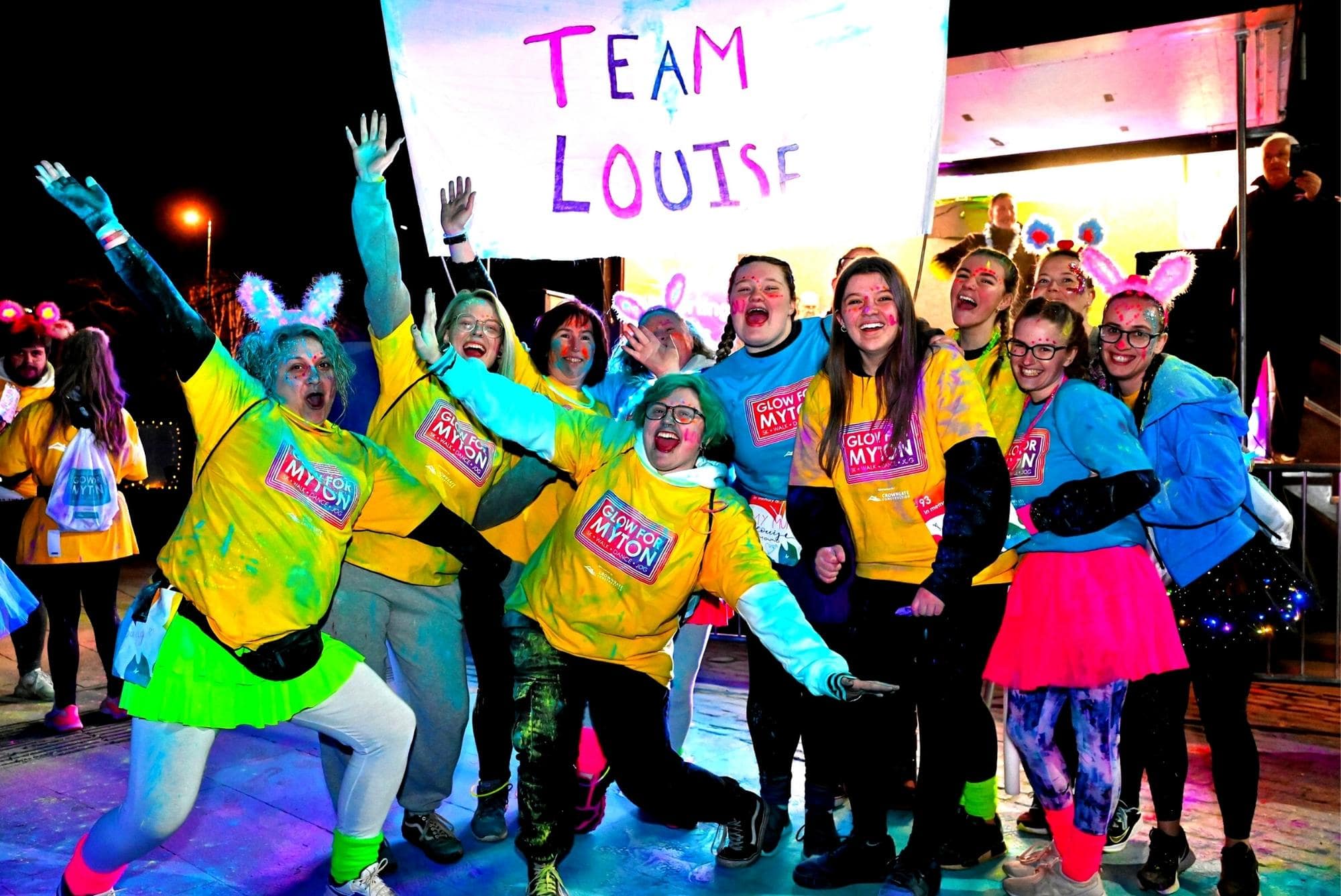 We promised you Coventry's party of the year and you really helped us deliver! You truly are amazing!
The Coventry Rock Choir kicked off the evening and then our international DJ Pete Goulding, MC Paul Sanders and Zumba Instructor Matt Print were on hand to ensure everyone was in the dancing mood, rolling back the years with hit after hit!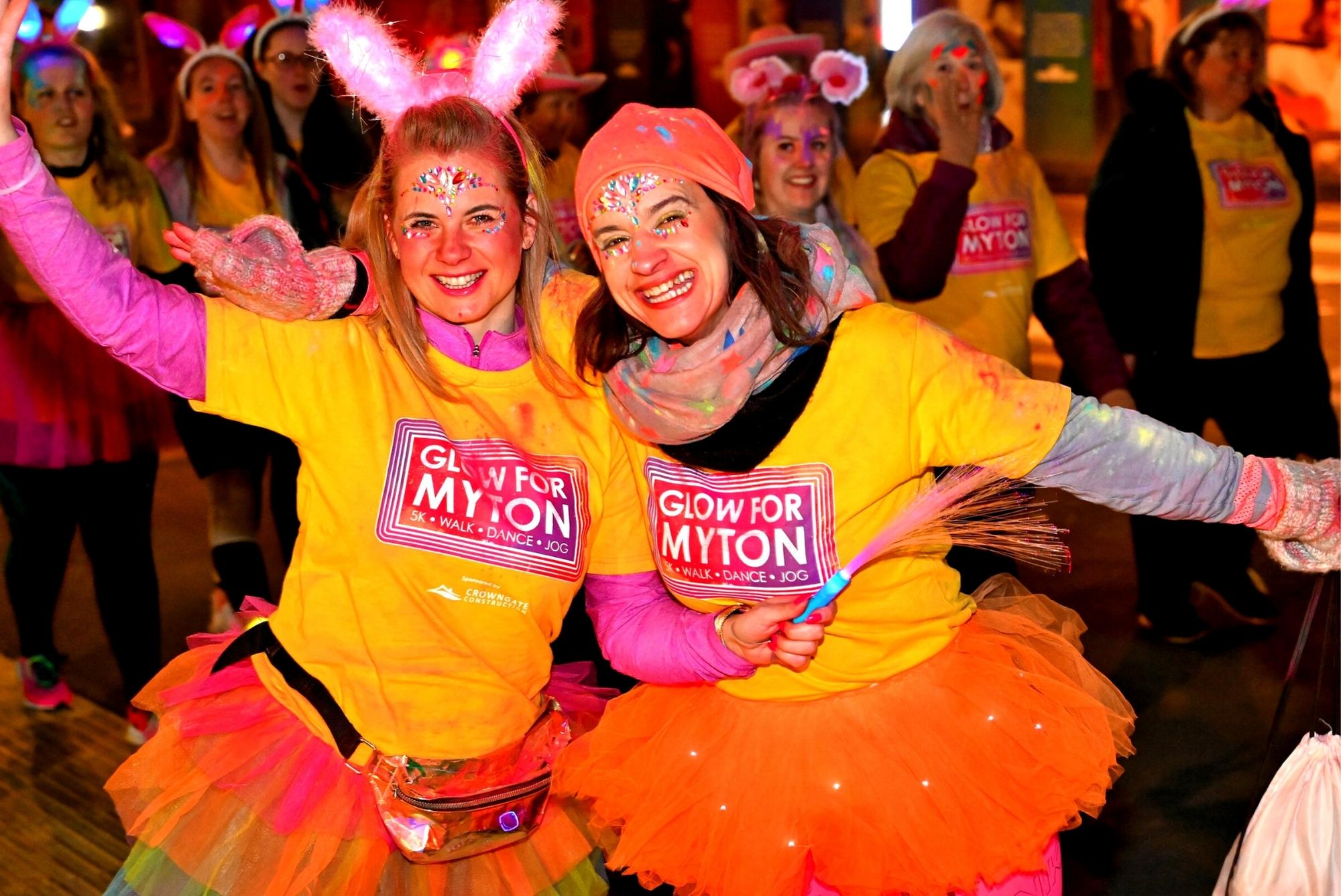 Dirty Doughnuts UK, Street Chef and The Village Chippy alongside our very own Myton Drinks Van kept you all fed and watered. And we loved seeing the unique ways face painter Cher Burton glammed everyone up!
To see all of the photos from the evening please click here. We will also be posting them to our Facebook page very soon!
The pandemic has had a significant impact on our ability to raise vital funds over the past two years.
We had to suspend all face to face fundraising, close Myton's 23 shops and mass events had to be cancelled or postponed, which is why your fundraising has been so important!
Every month we need to raise £650,000 to ensure we can continue to provide our services free of charge for the people of Coventry and Warwickshire, now and in the future.
Which means to continue providing dedicated care and support to people living with terminal illnesses, and their families, in our inpatient beds and in the community, we need to raise £7.8 million this year.
And this just wouldn't be possible without the support of people joining our events like Glow for Myton!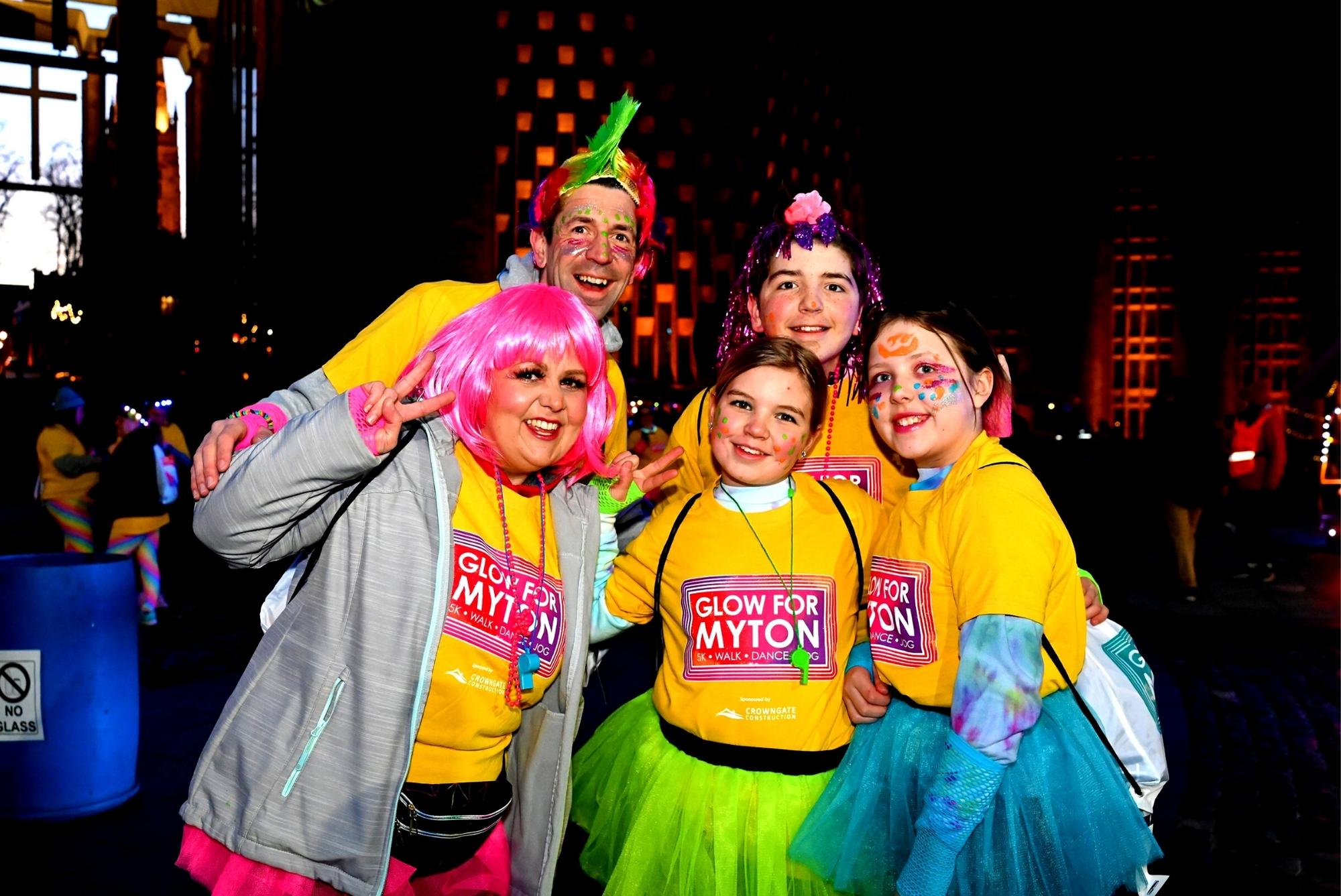 So once again thank you so much to all who took part and to those who sponsored their family and friends!
We also need to say a huge thank you to Zumba Instructor Matt Print, DJ Pete Goulding, MC Paul Sanders, Dirty Doughnuts UK, Street Chef, The Village Chippy, Andrew Llewellyn Photography, photographer Liberty Hughes, Face Painter Cher Burton, Jess Young and the Young Family, The Coventry Rock Choir, Coventry University, PSL Lighting, Promarco – Stage and Sound, Xcentric Events, The Wasps Rugby Team and our corporate sponsor Crowngate Construction.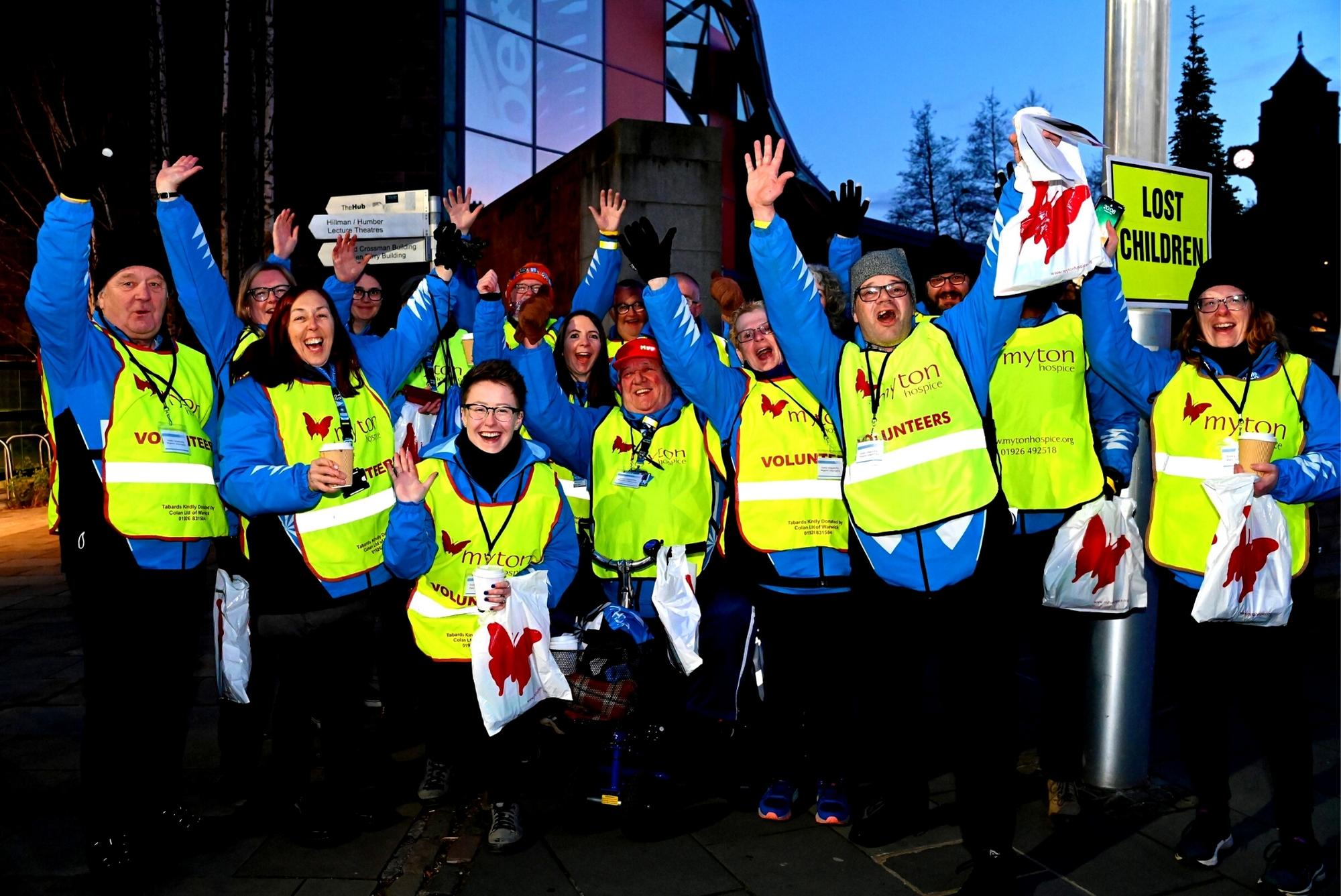 And of course, no event would be possible without the support of our amazing volunteers! Loyal and committed to the cause – we are so lucky to have you as part of the team!
What an incredible evening and we hope to see you at a Myton event very soon!
Kindly sponsored by:
Join us for this year's Walk for Myton
Whether you're walking in memory of a loved one or just want to support your local hospice after some of the most challenging years ever we would love to see you Walk for Myton on Sunday, May 8th!
Simply select your distance and sign up for just £5 per adult and £3 per child online today!
Everyone who takes part will receive a limited edition Myton 40th Anniversary candle.