While we are sad to see Charlie go, her time at Myton has proved just how valuable apprenticeships are in kick-starting careers. Charlie decided after completing her AS Levels she wanted to do something different with a more hands-on approach to learning.
She joined Myton as an apprentice and will now take the practical working skills she has learned in the last year to take the next big step in her career with SWFT.
She said:
Myton is such a rewarding organisation to work for and I feel privileged to be part of such an amazing team, but when the opportunity to move on from being an apprentice arose, I couldn't say no! I'm going to be a Medical Staffing Assistant which mainly involves recruitment and induction processes, along with much more for medical staff at SWFT.

I thought it was time to move on from Myton and use what I've learned as an apprentice in a new environment. SWFT is going to be very different because there are more doctors in the organisation than Myton has staff as a whole!

Doing an apprenticeship was the best decision I ever made, instead of dropping out of Sixth Form and getting a generic full time job. I've learned so many skills and being an apprentice at Myton has kick started my whole career. I'm looking forward to getting stuck in to my new job, meeting new people and making what feels like a big step forward in my working life.
We are so proud of Charlie; she has been a great asset to the HR team at Myton and although we are sad to see her go we understand her need to go onward and upwards and wish her every success.
Apprenticeships are such a great starting point for careers if you want to gain qualifications whilst learning skills and getting experience in the workplace.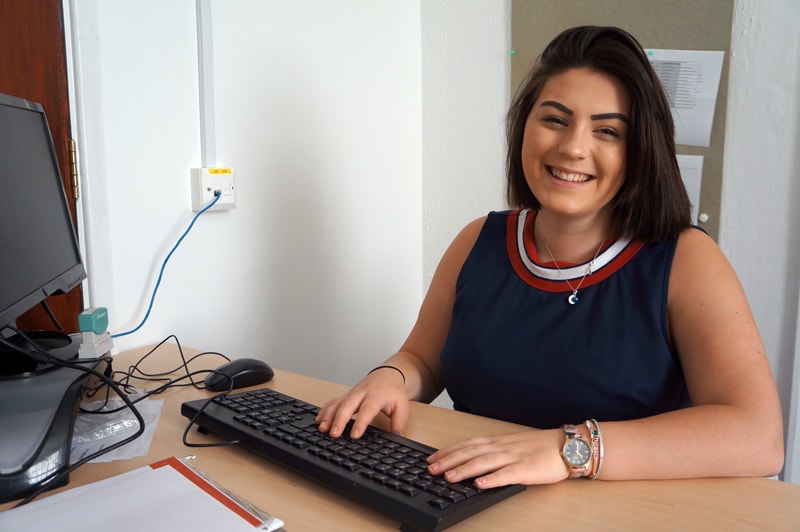 At Myton we have a few apprentices working and learning on the job as well as completing training outside of the workplace.
We will soon be looking to recruit a new HR Apprentice. Email recruitment@mytonhospice.org if you are interested in joining the team as an apprentice.
Did you know?