As well as caring for patients and their families, we are also big believers in looking after ourselves! Making a change to your diet, regularly going for a short walk, or even practicing mindfulness can help us all to live better and cope with the stresses of life.

For one week in October...
Our staff and volunteers could give yoga a go, have a sports massage, find out about the Bowen Technique, take a dance class, get their flu jab, have a health check and much more!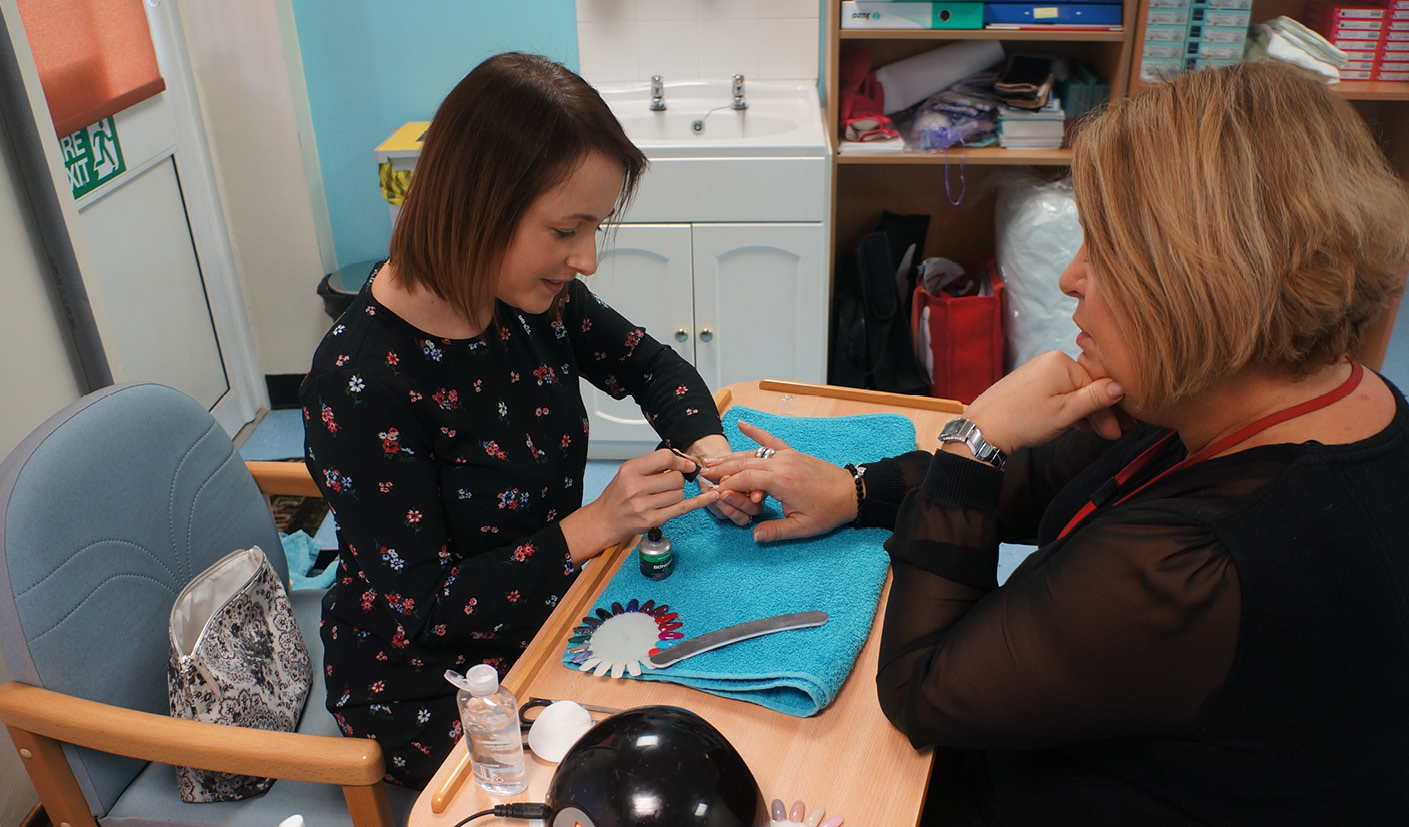 Beauty therapist Jenny Hart
Restart a Heart Day...
And to mark Restart a Heart Day, staff were able to attend sessions led by the Warwickshire Hearts! These involved using a defibrillator, practicing CPR on dummies and putting colleagues into the recovery position.
We want to say thank you to:
Kings Fruit & Veg for donating fruit
Warwickshire Hearts and Evelyn's Gift
Deputy Mayor of Warwick, Cllr Neale Murphy
Beauty therapist Jenny Hart
Our complementary therapy lead Jerry Lennon
Dan White from Rehab Fitness UK and Moat House Gym
Caroline Jones from Zen Ten Spa
The Myton Health and Wellbeing group
Occupational health
HR & learning and development
Trisha Quinn for her fitness class
Dr Gemma Jones for the beginners yoga
New Leaf Health Screens
Costco Coventry
Rosefield Clinic
Birmingham Saturday Fund Health Benefits
Coventry Libraries
SWFT Clinical Psychologists
And anyone else who helped to make the workshops and activities possible, as well as all the Myton staff and volunteers who took part!