Head of Marketing and Communications, Holly Kerrigan, and Lottery Manager, Chris Godber, have been training hard for the last few months in preparation for the event on Sunday, which Myton is one of the charity partners for.
This will be Holly's first half marathon and Chris' third. Holly decided she wanted to set herself a challenge for 2018 and Chris offered to help her with training. As the event drew closer Chris decided to take the plunge and signed up for the event too. In preparation they have both been braving the elements and dark mornings to run at least three times a week!
Holly said:
I decided to sign up for the Coventry Half Marathon to set myself a New Year challenge and to raise money for The Myton Hospices. I had been running once a week with colleagues at Myton for a few months and wanted to push myself to do more, I had previously only ever done one 5km race so this was definitely going to be a big challenge. As soon as I decided to sign up I immediately told all of my friends and family so that I couldn't change my mind! In January I started a 10 week training plan and set off on my journey from 5k to half marathon in just ten weeks. Chris and I run together a couple of times a week and I have also joined the Earlsdon Running Club half marathon training group. Sticking to the plan means running three times a week – even in the heavy recent snow!

Working for The Myton Hospices I see first-hand the incredible care, compassion and support that Myton provides for people with terminal and life-limiting illnesses and their families. All of the services are provided free of charge and Myton has to raise £8.8 million every year to continue. I want to raise awareness and funds so that even more people can access Myton's services when they need them most. Having set myself a fundraising target of £200 so far I have raised more than double that and I now hope to reach £600!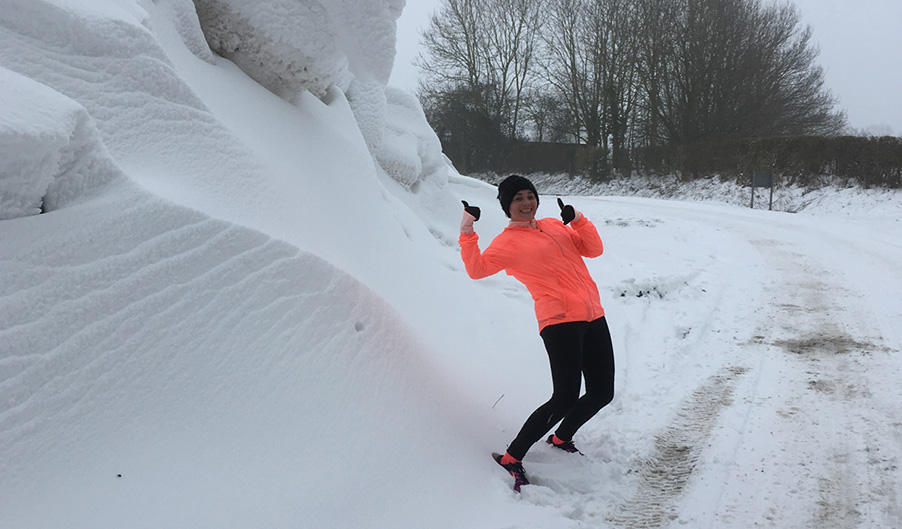 Chris added:
Never in a million years did I think I would even run a mile, never mind 13.1, but here I am running my third Coventry half Marathon for The Myton Hospices! The training has been challenging, but also great fun as I've been running with some amazing people including the Moat House Gym crew! Not even the beast from the East prevented me and Holly going out on a freezing cold Saturday morning in a foot of snow and completing 13 miles - with some amazing countryside views to boot. We have even been getting up extra early during the week to squeeze in training runs before work!

My auntie was cared for by the amazing staff at Coventry Myton Hospice; the care she received was fantastic and really helped her husband and two sons get through a very difficult time. Running the Coventry Half Marathon for me is a win-win situation because I am doing something I enjoy and giving something back to Myton for the amazing work they do.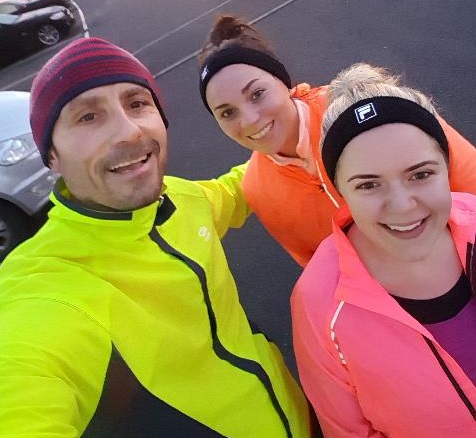 You can sponsor Holly and Chris through their JustGiving pages: