With up to 80% of our fundraising impacted by Covid-19 we still need to raise £750,000 every month and we can't do it without you!
It costs just £5 to sign up; you pick the distance you want to cover and the route you will take to support Myton...
Anyone who pledges to raise £70 in sponsorship will...
receive a Myton jersey from one of the Cycle Challenge events of the last decade!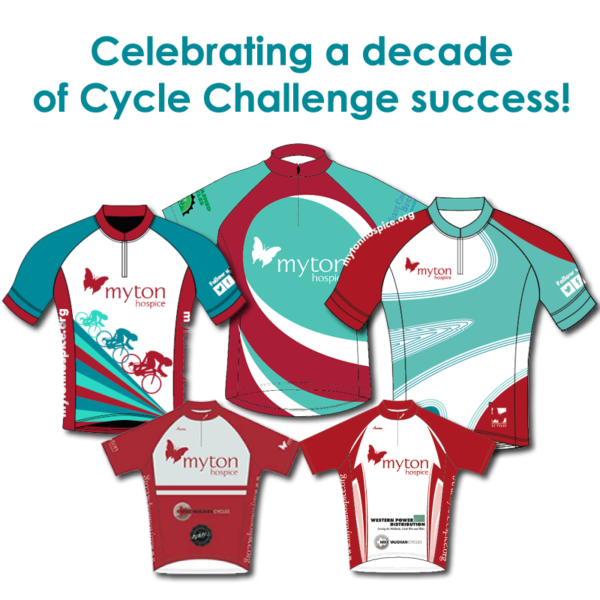 And everyone who signs up to the virtual event will be in with the chance of winning an Orro road bike, which has been generously donated by Unleashed Cycles in Warwick!
Leamington Spa based Nettitude is also showing support for Myton by kindly sponsoring the event!
Virtually join #TeamMyton for its 10th annual Cycle Challenge here
---
One of our amazing supporters...
Wendy Richards has already set off on her own virtual Cycle Challenge, in memory of her dad, Stan.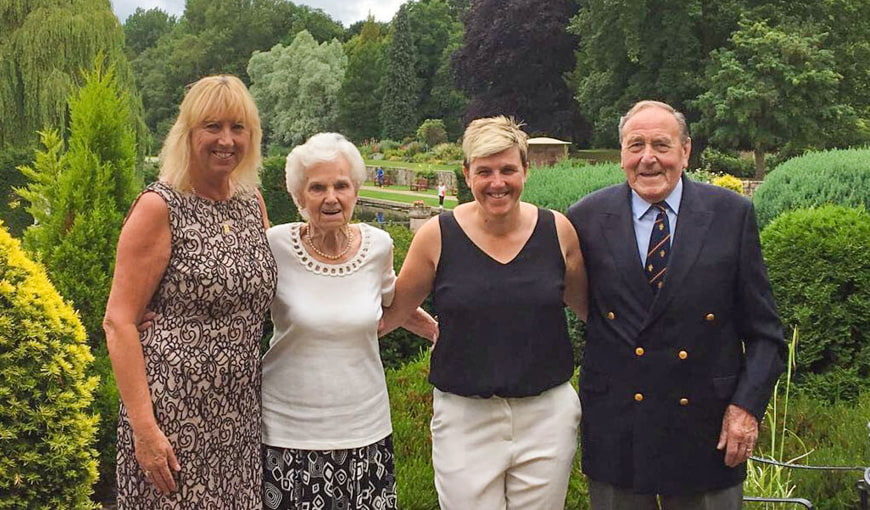 After spending his last days in the care of Coventry Myton Hospice...
Wendy decided to challenge herself to achieve something she has always wanted to do – cycle from Lands' End to John O'Groats. While she isn't able to make the journey from one end of the country to the other right now, she has been clocking up the miles locally and tracking where her journey would be taking her each time she rides!
Stan was diagnosed with oesophageal cancer in March and, after spending a few weeks in hospital, was then transferred to Coventry Myton Hospice. He spent just over a week in Myton's care before he died.
Wendy said:
Dad was 91 but still very independent. He couldn't have been happier at Myton – he loved his room and the view it had, and the staff were all amazing. We were greeted by a nurse called Helen when he arrived, and then she was with him at the end too
Inspired by the wonderful care, particularly when the country was in the midst of a global pandemic, Wendy knew she wanted to raise some money so more people can experience the difference Myton makes at such a difficult time.
Myton's frontline staff are playing a vital role in the response to Covid-19. The way we work has changed but our primary focus remains the same; to provide care and support for terminally ill patients, and their families, in our inpatient beds and in the community.
By taking part in our Virtual Cycle Challenge and raising sponsorship, you will be helping Myton to play its vital part in the current pandemic and ensuring we can be there for more people and their families, now and in the future.
To find out more about Myton's Virtual Cycle Challenge and to be in a chance of winning an Orro road bike, please click  here.