A huge thank you to the wonderful teams of supporters and spectators who joined us for our annual Myton Hospices It's a Knockout event.
Returning after a two-year Covid-enforced hiatus, 12 teams of corporate supporters limbered up and took on six brand new challenges to battle it out for the 2022 title of It's a Knockout champions.
The day itself was sun-filled, foam-filled and fun-filled, with organisers Off Limits proving, once again, to be fabulous hosts – as indeed were Leamington Rugby Club, who so kindly allowed us to hold the event, free of charge, at the club.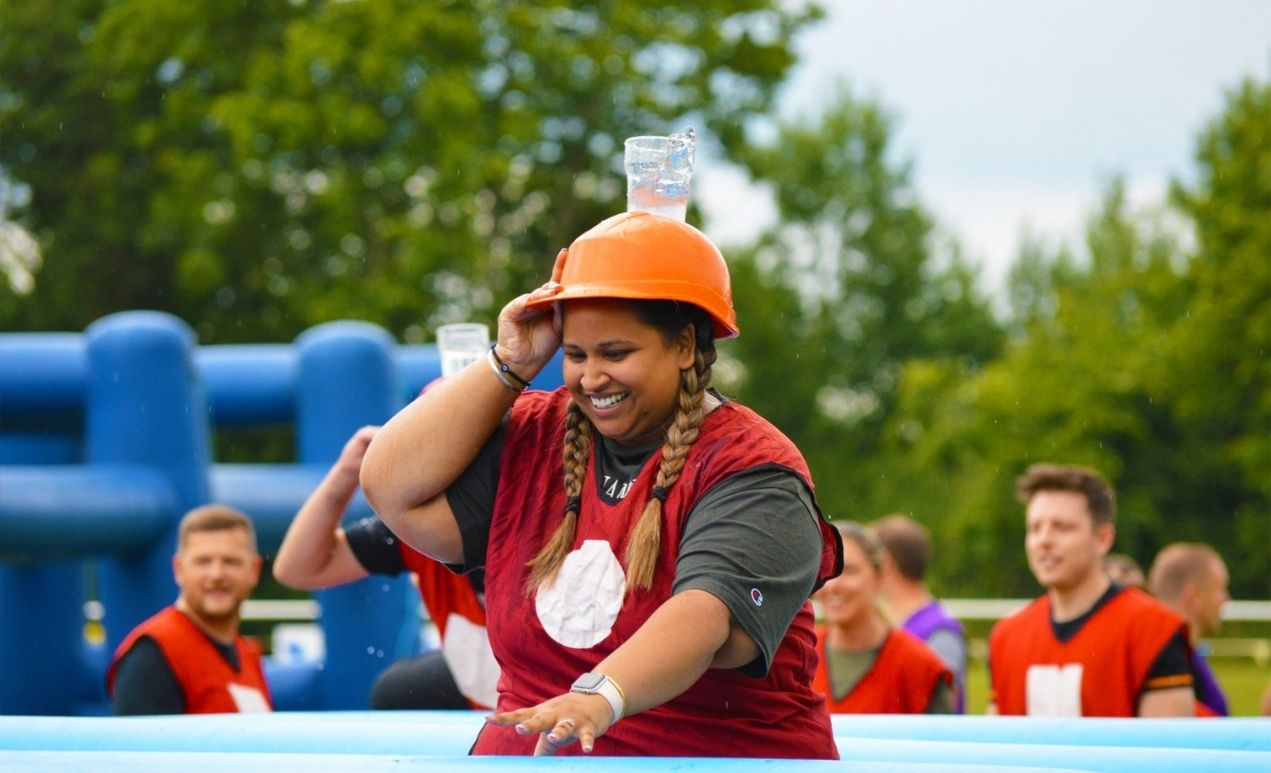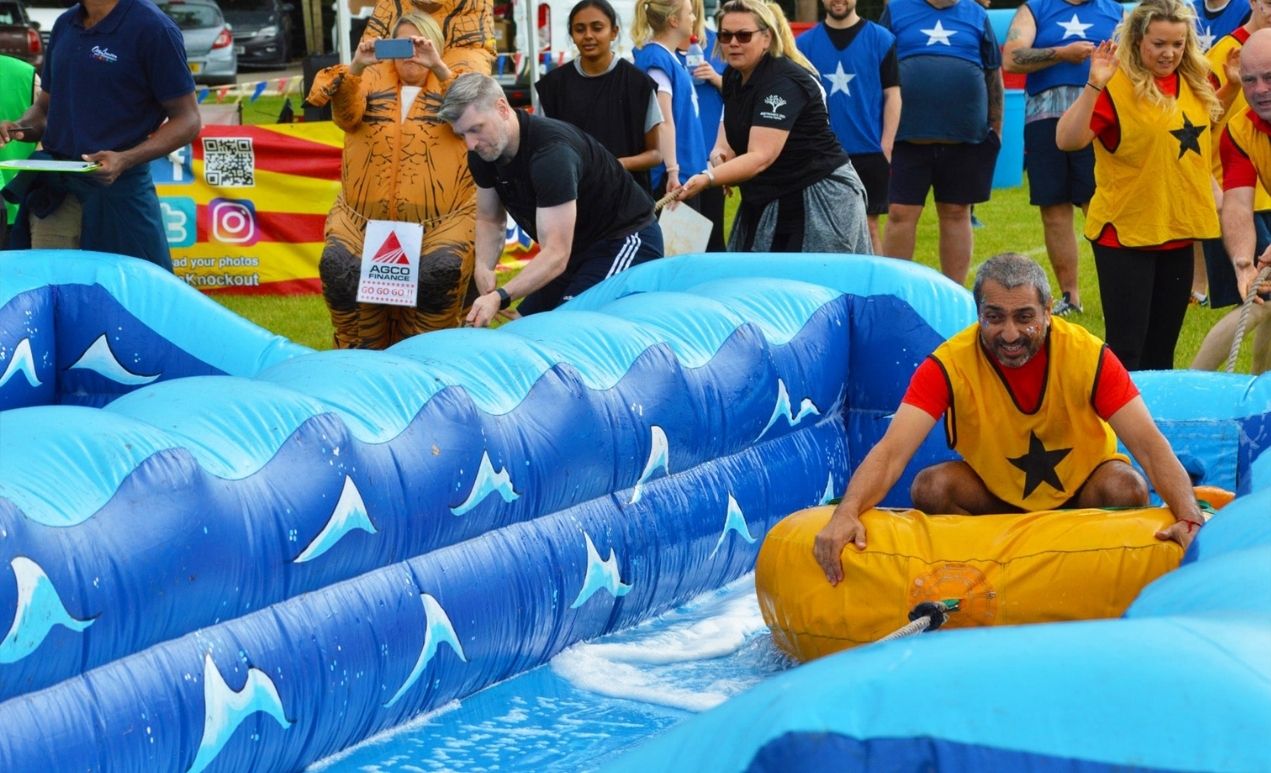 A big thank you also to Squab Removals for their generous sponsorship of the event.
We're delighted to announce that over £4,000 and counting was raised thanks to the wonderful efforts, both on the day and through additional fundraising, by our 12 supporting teams ,with representation from AGCO Finance, Kantar, Innovare, Cable & Splicing Services Ltd, British Coating Federation, BNI Webb Ellis Rugby, ICM Ltd – and, of course, our very own Myton Hospices team.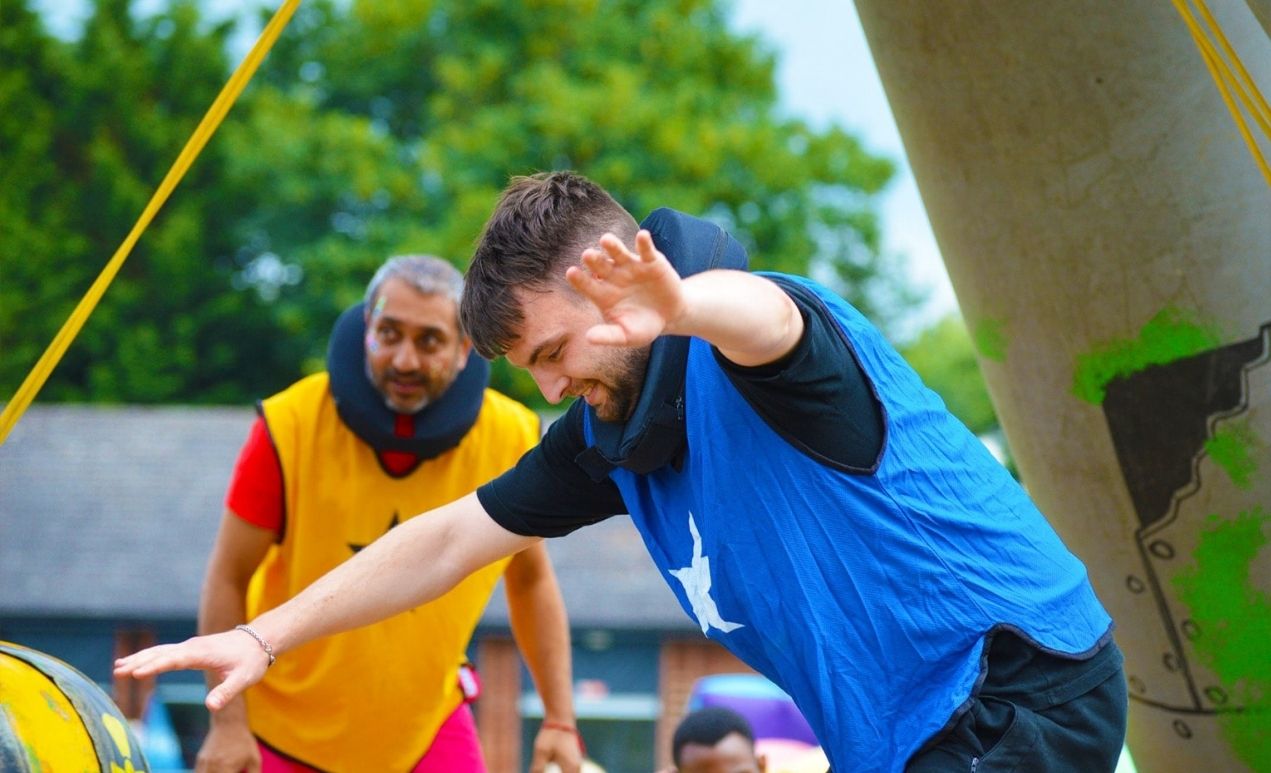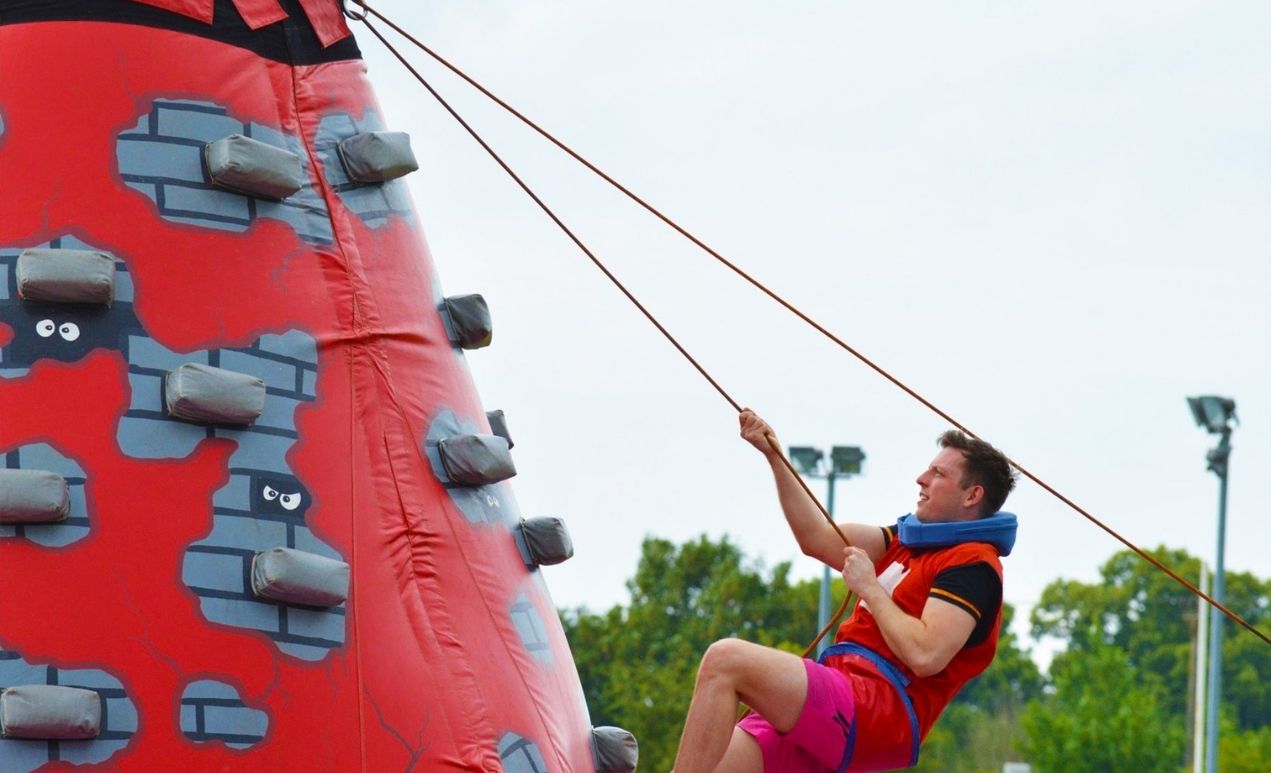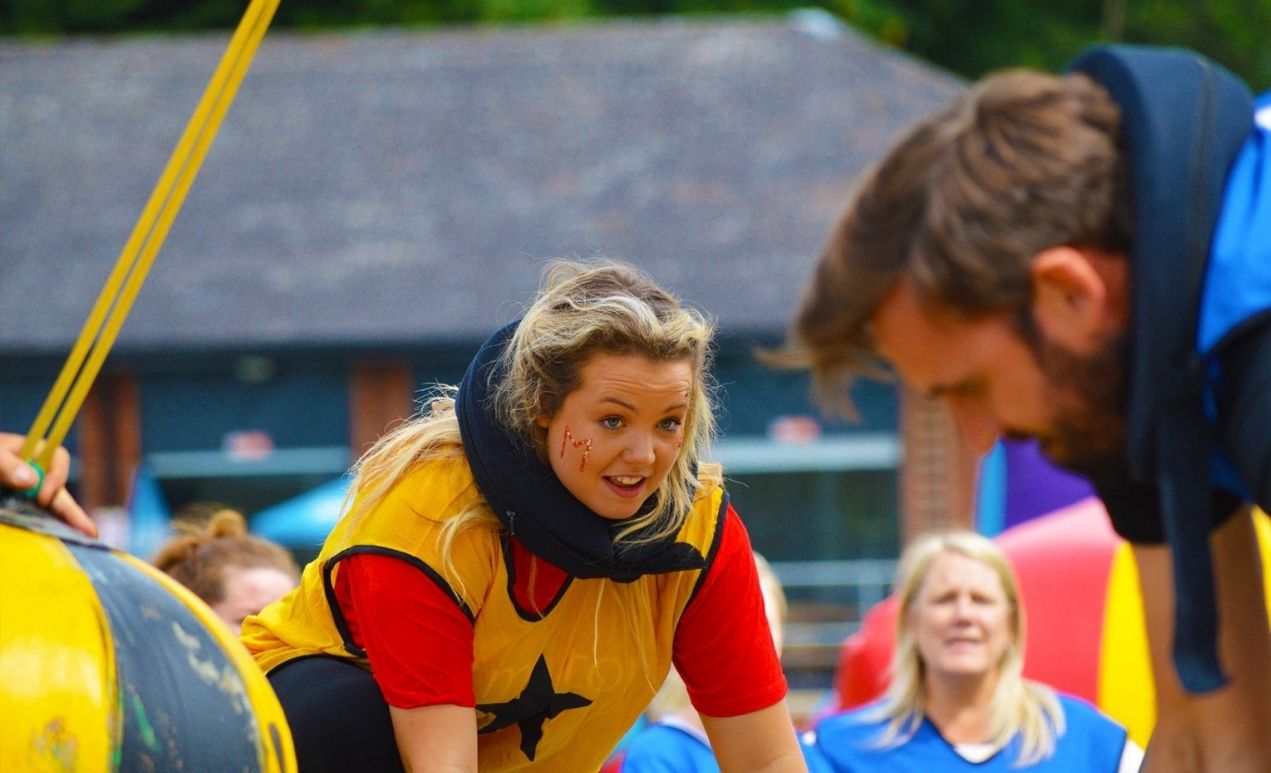 Competition was fierce on the day, with every team giving their all to try and secure the title.
But, it was the cobbled together Myton Hospices Team (including Steve from our Drinks Van stepping in at the last minute and not dressed for the occasion, but delivering a great performance) who ran out the eventual victors.
Chris Willmott, Acting Partnerships Manager at Myton, said:
A massive thank you to everyone who played their part in making It's a Knockout another fantastic occasion.

From the teams taking part, to the people who sponsored their efforts, the Rugby club for its generosity and the event hosts for another fantastic day.

It was, once again, a great afternoon of fun and fundraising and we're so grateful for the support at a time we've never needed it more.

We can't do what we do – proving free of charge care for terminally ill patients across Coventry and Warwickshire – without the support of businesses and individuals across the region.

And we are delighted to have raised such a wonderful amount from this year's It's a Knockout, which will make a huge difference to the lives of our patients and their families.
Did you make the photo gallery?