Members of the Rotary Club of Kenilworth have been working hard over the last six months to create an Advent Calendar for the whole community to enjoy over the festive month.
And the best part… proceeds of the sales are going to a variety of local charities, and The Myton Hospices is fortunate enough to be one of them!
If you purchase one of the Advent Calendars, not only will you enjoy the magical scene of Kenilworth Castle covered in a blanket of snow, you will also be in with a chance to win some amazing prizes!
Behind each door, a unique code could allow you to win a fantastic prize – there are 5 prizes on offer each day!
This venture has been a true community project, with the support of over 100 local businesses offering prizes from Michelin Star meals to jewellery. An amazing £5,000 worth of prizes are available to win!
Each winning code will be announced on the Kenilworth Advent Calendar website, Facebook page and the notice board in Talisman Square.
To get your hands on one of the 3,000 calendars available you'll have to be quick, Kenilworth Sainsbury's and Waitrose along with the owners of Talisman Square and the Talisman Theatre are selling the Advent Calendars in their venues.
You can also find them at Kenilworth's Abbey End Thursday Market until 24th November, Kenilworth Centre on weekdays from 9am – 2pm, the Treehouse Bookshop, Boothroyds Estate Agents, The Engine Inn on Mill End and many other places!
Alternatively, you can find out more or purchase online here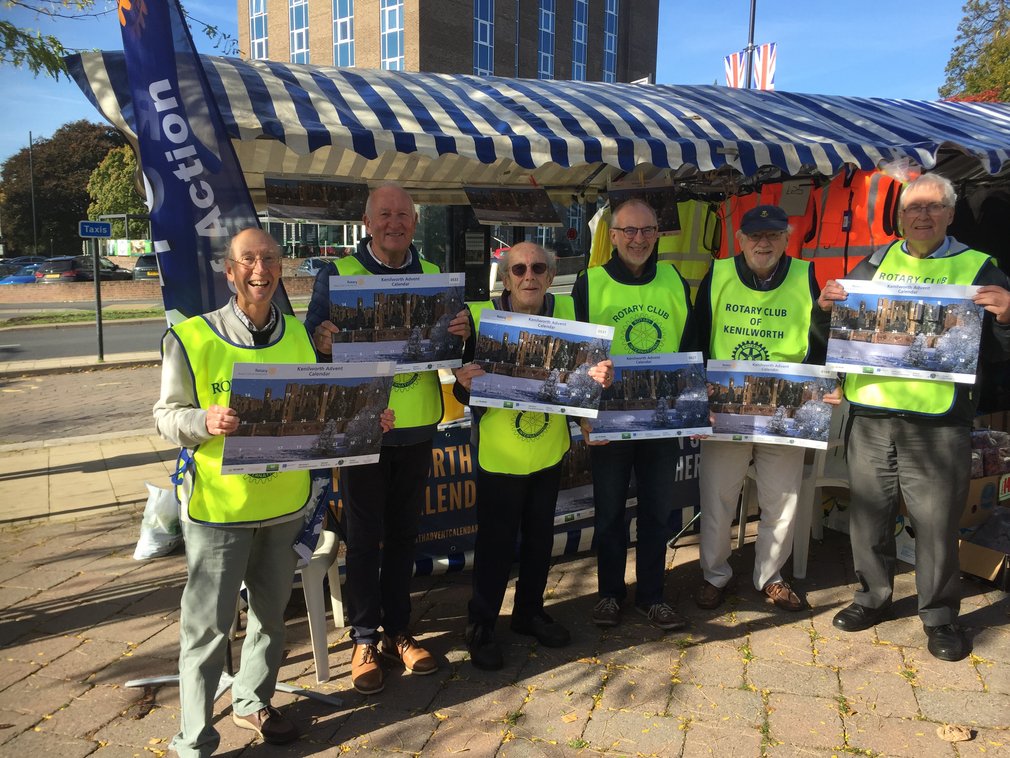 President of The Rotary Club of Kenilworth, Malcolm Mathews said:
It's been months in the planning and now it's arrived! We couldn't have done it without the generosity and expertise of two local companies; Abstract Design, who did the Calendar's graphic design without charging us, and Emmerson Press, who didn't charge for printing it.

All we have to do now is sell at least 3000 Kenilworth Advent Calendars. We know times are tough, but we're confident that the generous people of Kenilworth will be happy to help local charities by investing £5 and having a bit of fun in the run up to Christmas.

We're looking forward to introducing this new fund-raising idea to Kenilworth and we're quietly confident of its success.
We would like to say a huge thank you to everyone at The Rotary Club of Kenilworth and all their sponsors, supporters and volunteers who have made this possible.