At the heart of what we do at The Myton Hospices is helping people to make memories and spend quality time with their loved ones.
This means celebrations, cake and the occasional tipple are encouraged! And we always try to go the extra mile and do something special for patients.
Very quickly after arriving at Coventry Myton Hospice James McHugh had built up a rapport with staff, when his 30th birthday was approaching and his family decided to hold a surprise party for him, they were more than happy to accommodate the celebrations and help keep them a secret!
James was being cared for on the Inpatient Unit in the run-up to his birthday and to make sure he could celebrate, staff arranged for his friends and family to use the Day Unit for his party which they decorated with balloons, and a spread of party food was laid out for the festivities.
Staff Nurse at Coventry Inpatient Unit, Sue Medlock, became close to James during his time as a patient, not least because of their shared love for Coventry City Football Club!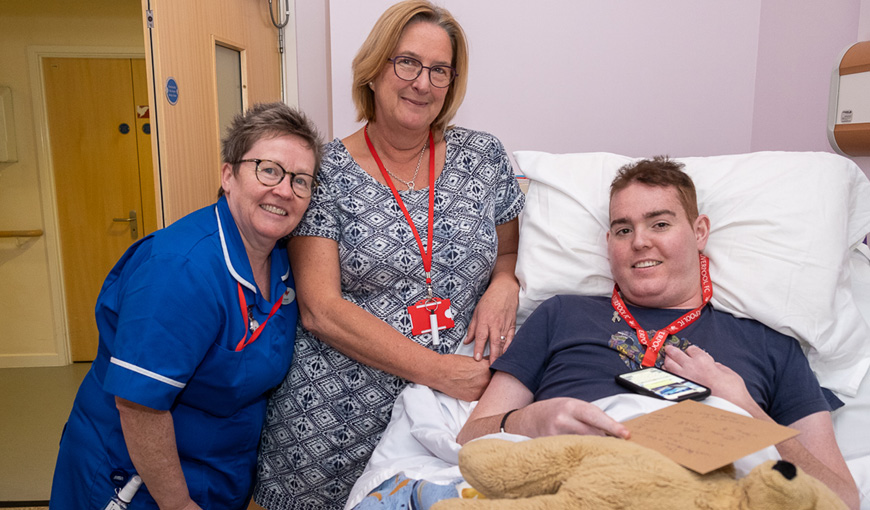 She said:
We're used to helping people celebrate birthdays but especially when it's someone so young you really want to make sure you can help them and their loved ones have the most special day.
James' room was filled with cards and balloons, and it was so nice to be able to help him celebrate his 30th birthday at the hospice. I even managed to get a football signed by Coventry City players as a present for him! Everyone loved looking after James and cared for him so deeply – he and his family were just so lovely.
James' family said:
The photographs which were taken spoke volumes; it was a wonderful occasion full of love and happiness. We would like to thank everybody at Myton for the love and care both he and the family received during his stay.
James stayed at Myton for a total of 11 weeks and was moved to Richmond Bede village where he spent a further 8 weeks before passing away on 27th July. Several of the staff attended his funeral to pay their respects.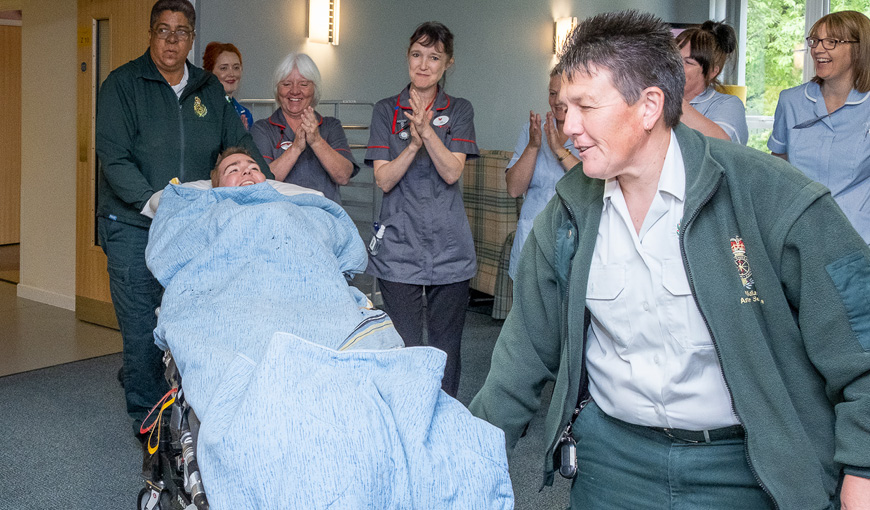 So far over £7,000 has been raised for the Brain Tumour Charity in memory of James, and his dad is planning to raise funds for Myton by taking on the Peru Inca Trail Trek in November 2020!