Jennie is no stranger to doing good for charity. Being declared unfit to work due to ill health, Jennie pledged to help as many charities as possible when she was physically able.
Back in May of this year, along with two other ladies, Linda Reed and Kelly Young, Jennie organised a Charity Fun Quiz night at Rugby Workers Club in aid of The Myton Hospices. This raised a staggering £800 on the night.
This will also make a return on 23rd December – so save the date!
Jennie's latest fundraising venture was a Head Shave and on Saturday 10th September she braved the shave to raise vital funds for Myton and even died her remaining hair bright pink!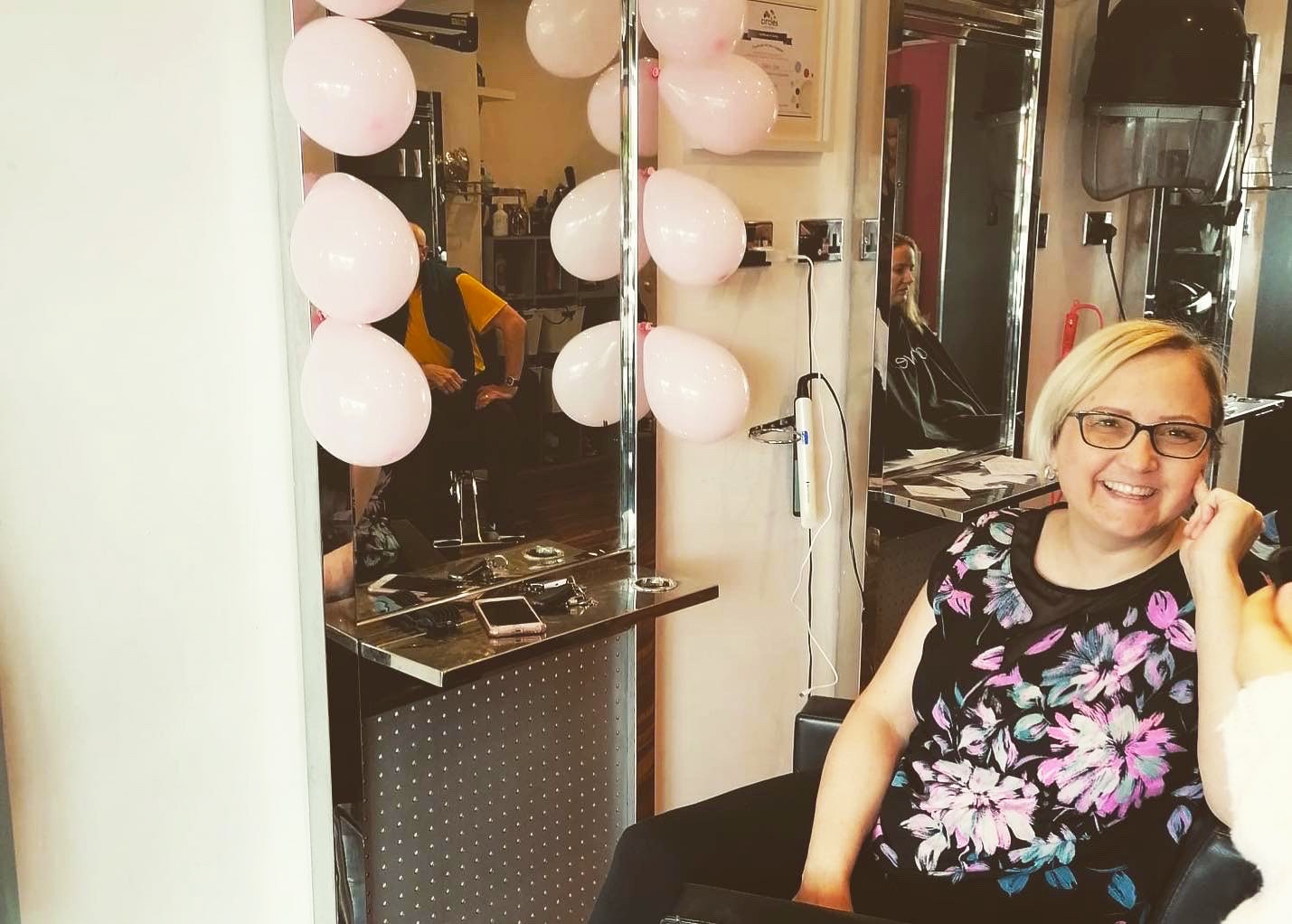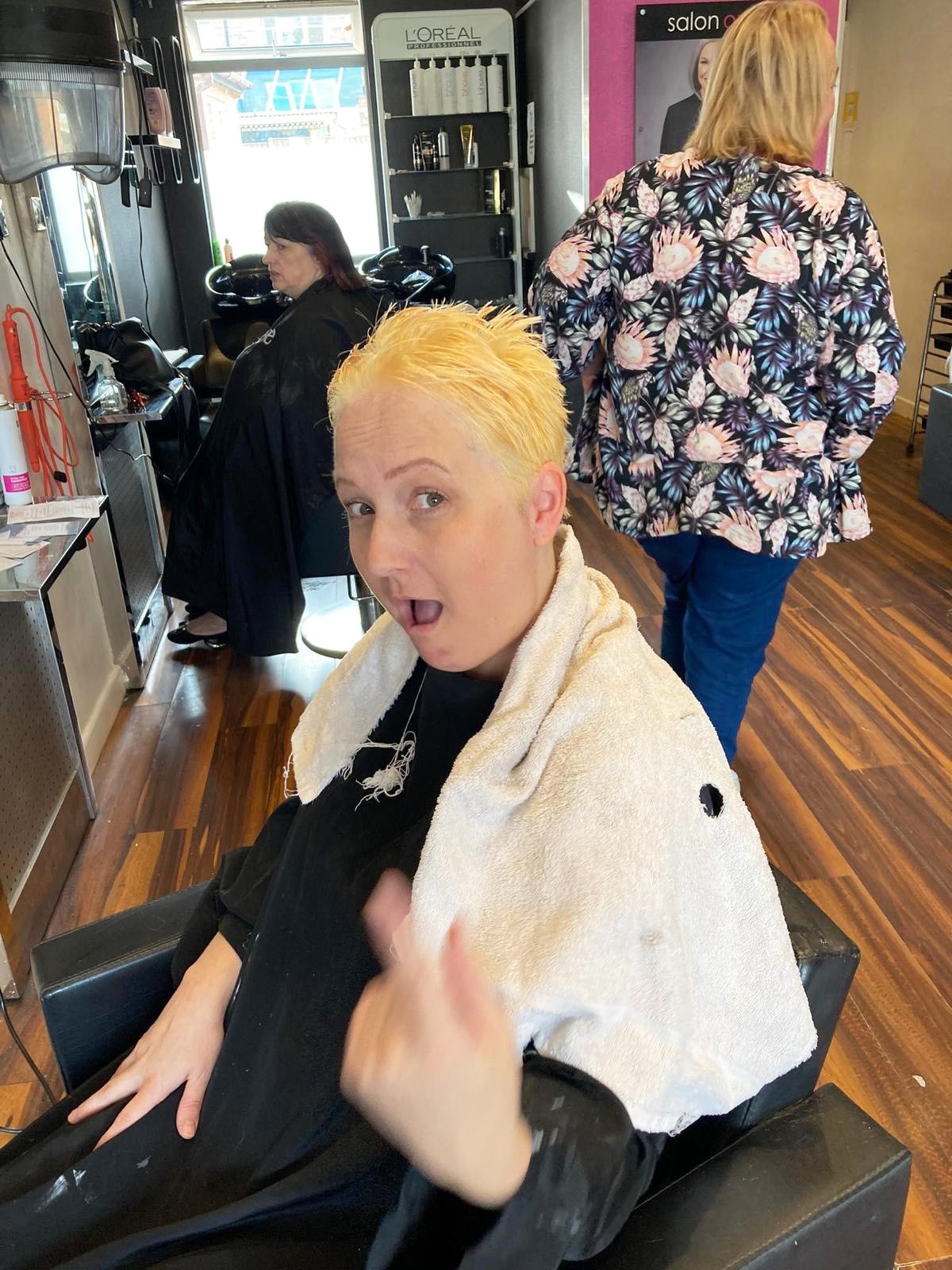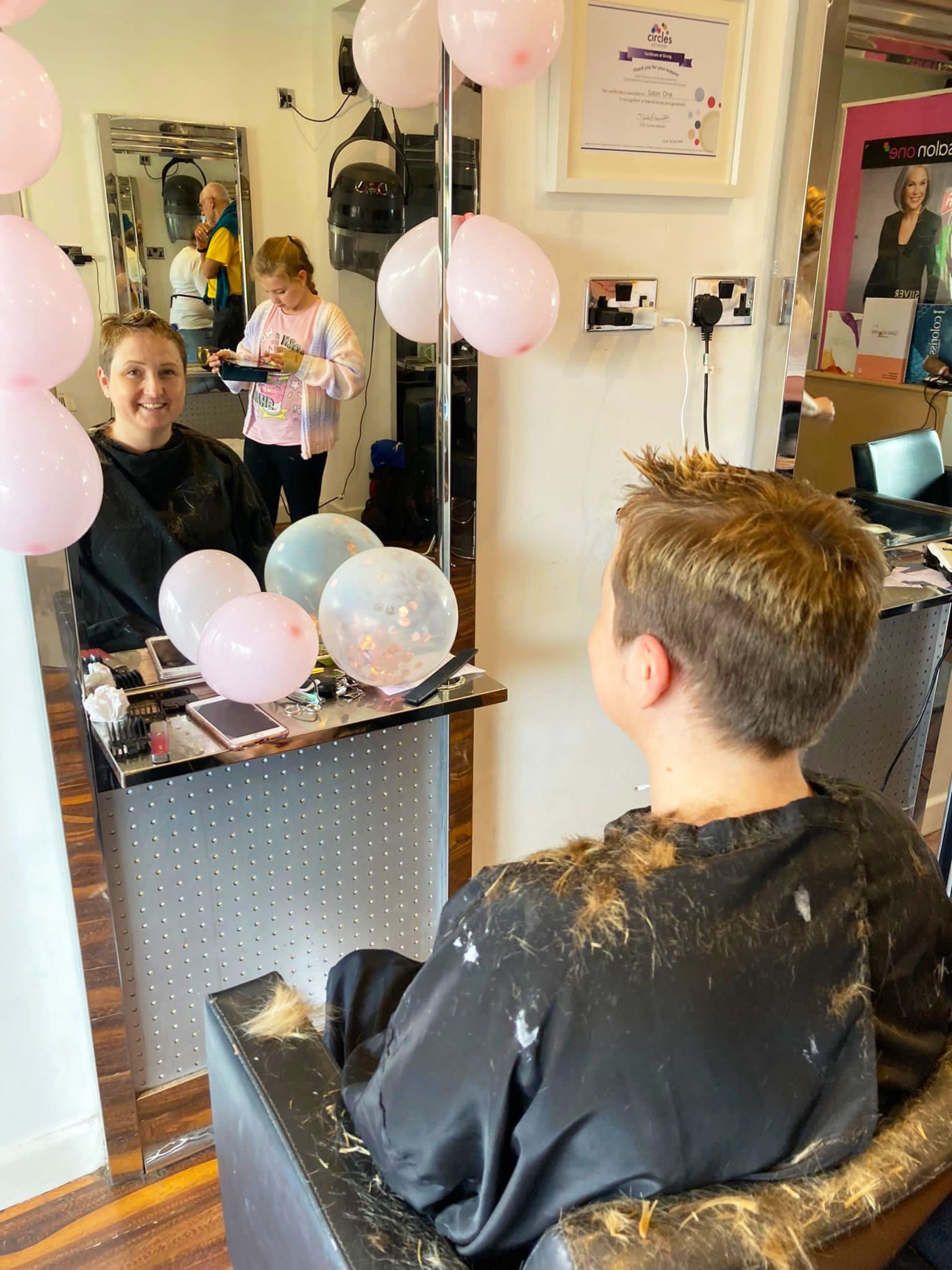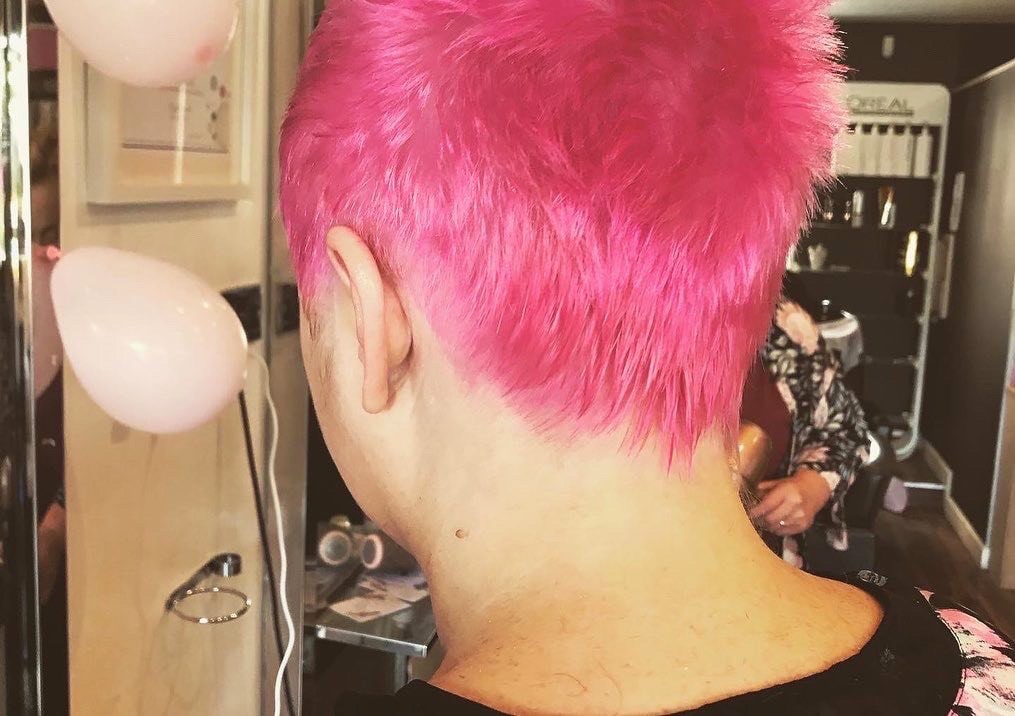 Her incredible challenge raised a whopping £400. Thank you to everyone who donated to this amazing cause. And of course, a huge thank you and congratulations to Jennie – you are truly amazing and you should be so proud!
Myton is now Jennie's charity of choice as a very close friend sadly died two years ago with Lymphoma Cancer at the age of just 32.
Jennie said:
She spent her last few weeks at Myton who took excellent care of her and made her feel safe and secure, whilst also looking after and supporting her husband and 2-year-old little girl.
Jennie's philosophy in life is to support charities in the here and now, in preparation for potentially needing them someday.
She added:
Myton is a charity that helps so many people and has helped my family in the past and friends close to me too.

Sad to say, but we all might need help from Myton one day, so why not help them back by donating as much as you can now!
Everyone here at Myton would like to thank Jennie and all her fundraising friends for their amazing efforts to raise vital funds for Myton. This year alone we need to raise £9.1 million and we cannot provide the services we do without your incredible support.