Jerry has been with Myton for four years and has over 30 years' experience of complementary and sports therapy. He shared some of his knowledge with local members of the Federation of Holistic Therapies, and gave them an insight into Complementary Therapy services at Myton.
More about Jerry...
Jerry also led the group on some meditation and demonstrated some sound therapy using tuning forks. The group coordinators did a write up of his visit which was submitted to, and published in the International Therapy magazine!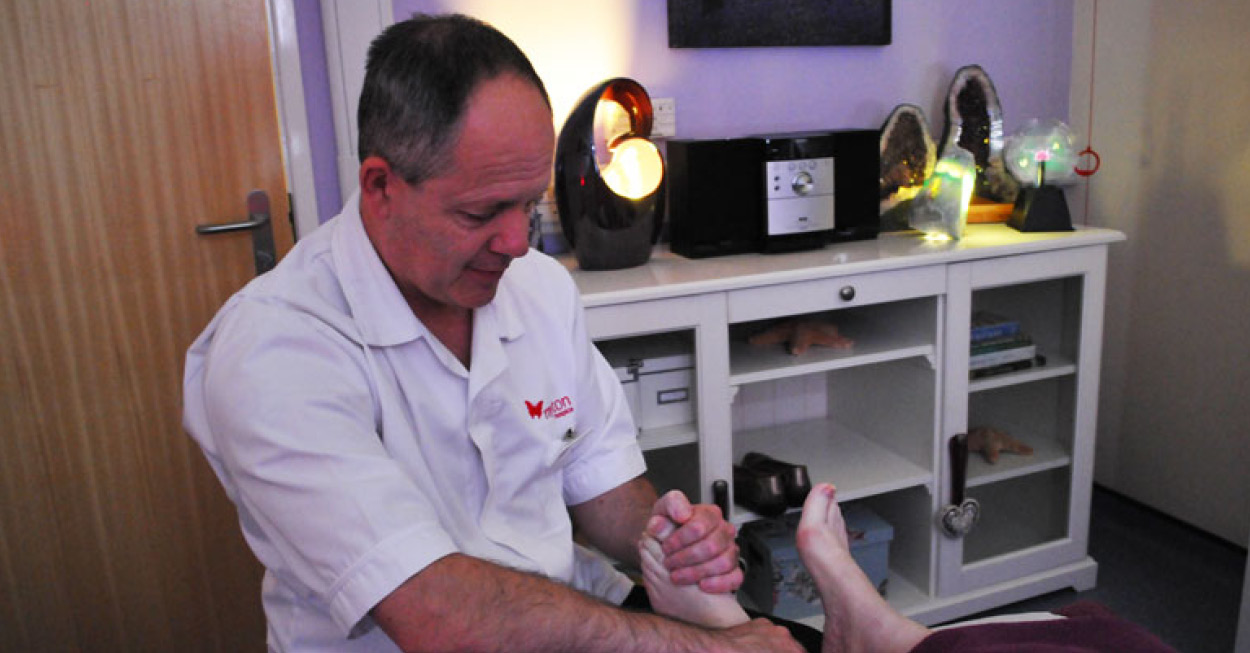 The benefits of Complementary Therapy....
Complementary therapy can help people with life limiting or terminal illnesses on physical, emotional and spiritual levels; through pain and symptom control to helping them to truly relax. Our team of complementary therapists offer their holistic skills to patients attending our Day Hospices and on our Inpatient Units as part of the specialist palliative care services we offer.