The 31-year-old doctor, a partner at Clarendon Lodge Medical Practice in Leamington, spent six months at Myton during his GP training – an experience that has shaped his entire career and how he cares for patients.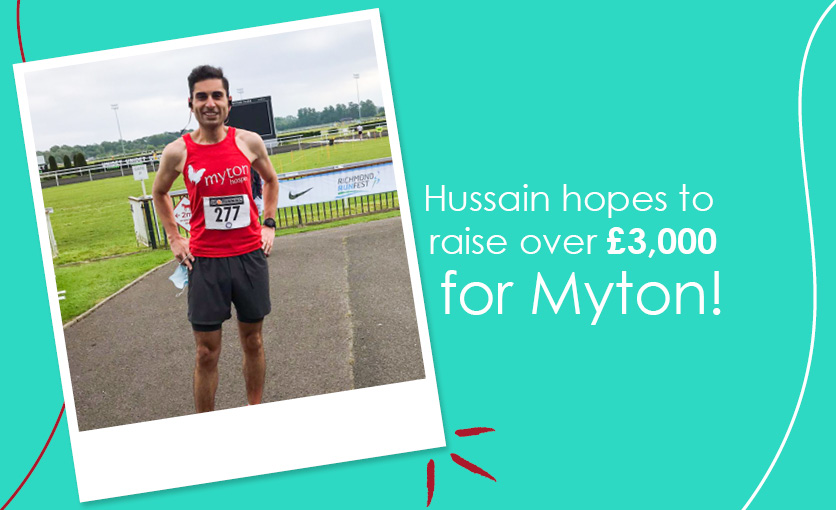 And now the super-fit fundraiser is giving something back to Myton as he hopes to raise over £3,000 for the Hospices.
Hussain signed up to run the London Marathon for Myton in October...
But such is his determination to inspire people to donate, he has already completed two marathons – Scafell Pike and Milton Keynes – and an Iron Man event in Nottingham.
So, what is it about The Myton Hospices that has left such a lasting impression on Hussain?
Hussain said:
Myton is a truly amazing place and the six months I spent there for my training has shaped my career and the way I care for patients to include treatment and care outside the standard medical model.

Going beyond medicine, it is so important to focus on happiness and holistic treatments as a vital addition to support a patients' wellbeing – looking beyond what you know and what comes out of a textbook.

That's what my time at Myton taught me and these are the things that have benefitted my patients over the years.
Hussain leads the CLMP Fitness Club (the UK's first GP-led fitness club) and is also the West Midlands Regional Leader for the mental health running group Run Talk.
With fitness already being high on his agenda...
Hussain took the decision to set himself the epic challenge of the three Marathons and Iron Man event to give people an even bigger incentive to donate and to help make a huge difference to the lives of Myton's patients and their families.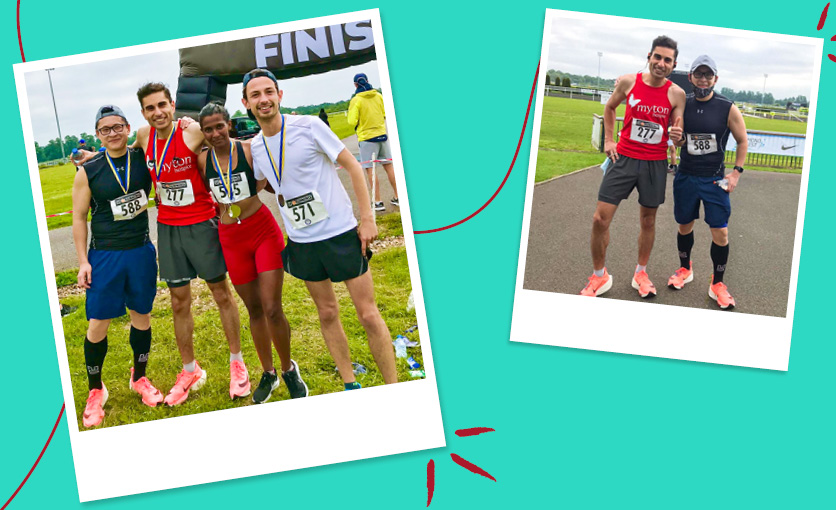 Hussain added:
Because I already do a lot of running, I thought taking on four challenges would give people even more reason to support me and donate to this amazing cause.

The Myton Hospices is a vital part of the region's end-of-life care provision.

It is not a luxury – it is essential – and it is essential we continue to support it, now more than ever, to ensure it is always there for the people who need it - the patients and their families and loved ones.

Myton's fundraising capabilities have been seriously affected by the Coronavirus Pandemic, so I hope people will dig deep and support my efforts to make sure I raise as much money as possible for this truly fantastic organisation.
You can keep up to date with Hussain's training, results and sponsor him by clicking here.
---
Has Hussain inspired you to take on one of our most popular challenges?
Why not take a walk on the wild side down Coventry Cathedral? See Coventry from new heights as you walk 90 feet down the side of the city's beautiful cathedral!
Join us on Saturday 25th September between 10am and 5pm. You will set off in 15 minute time slots which will be allocated on a first come first served basis, so get in quick to choose your preferred time!
Registration for this exciting event costs just £20 and you are required to raise a minimum of £200 sponsorship for Myton. With your help, we are hoping to raise £35,000 from this event!
Read the latest Myton news below...