My name is Lizzy Jenkins, I have had the pleasure of working for The Myton Hospices since 2008 and am currently a Senior Staff Nurse on the Coventry Inpatient Unit.
This year, I have been appointed as Myton's first Research Nurse which I am thrilled about.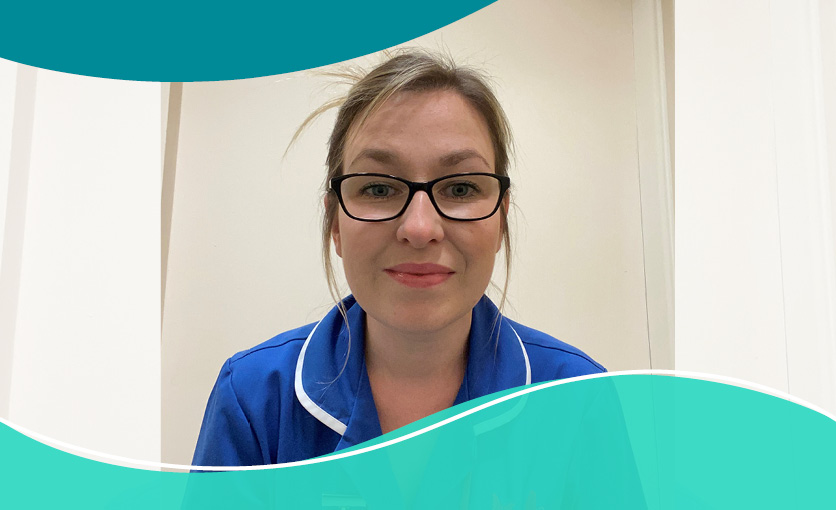 Initially this is a post funded for one day per week but hopefully given time the role can expand as there is great potential.
Research is something I have always been passionate about ever since being an undergraduate and I love to get my nose into the latest copy of any health-related academic journal! Holding this post is both daunting and exciting; the main aim for this initial year is about raising Myton's profile in the research field and cultivating a culture within our charity that values the role research has in shaping the care we deliver.
At Myton we are committed to delivering high quality holistic and specialised care, this kind of care can only be achieved if it is coupled with an engagement with a contemporary, reliable and valid evidence-base.
Research is about ensuring that what we do is the best we can do, it's about putting people first and ensuring care is delivered in the safest, most efficient and evidence-based way possible. Research is the vehicle that drives this forward. I am excited about what the future holds for Myton as it engages in this fascinating and vital part of palliative care.
We look forward to hearing more from Lizzy in a few month's time. Watch this space!  
---
At The Myton Hospices we believe that everyone matters for every single moment of their life and that treating patients with dignity and respect is more important than meeting targets.
There are plenty of ways that you can support us with this from organising your own fundraising to joining our weekly lottery.
Read the latest Myton news below...