Lorraine talked about the importance of health and wellbeing with staff and volunteers at Myton, and gave people a chance to try some mindfulness practices during the sessions.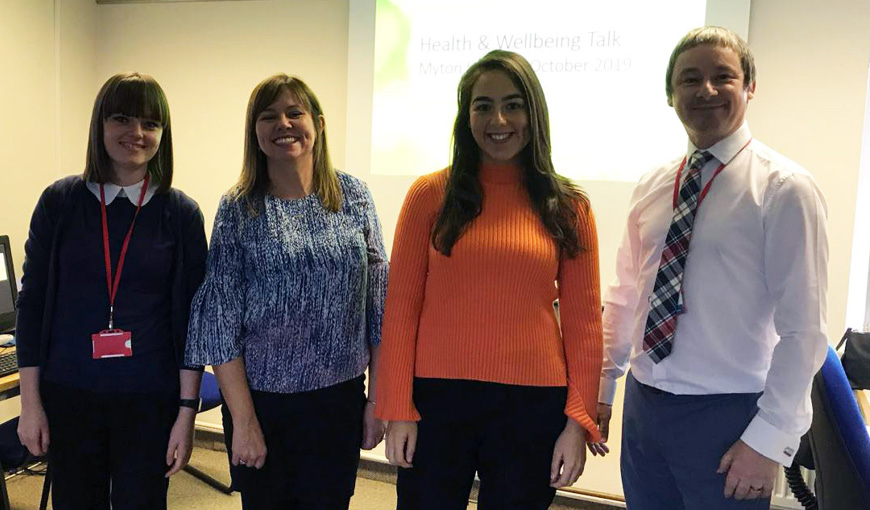 For Lorraine, her own journey into prioritising her health and wellbeing and practicing mindfulness actually started at Myton…
Eight years ago, I faced some of the toughest experiences of my life.

My wonderful dad was diagnosed with terminal illness and died in August 2011. Just three months later, my amazing mum lost her fight with cancer. Back then, I was a single mum with a busy full-time career and, in what feels like a split second, my life was turned upside down.

These painful experiences taught me the incredible value of life. They also marked the beginning of my discovery of mindfulness, and later, when I trained as a mindfulness teacher, the wonderful learning that I could share with others.

Exactly eight years from when my mum spent time in Myton, nothing could have given me greater pleasure than to have supported their Health and Wellbeing Week.

We explored different ways in which self-care can be incorporated into busy working lives and all participants were encouraged to consider and prioritise their own wellbeing; in just the same way that they kindly support others.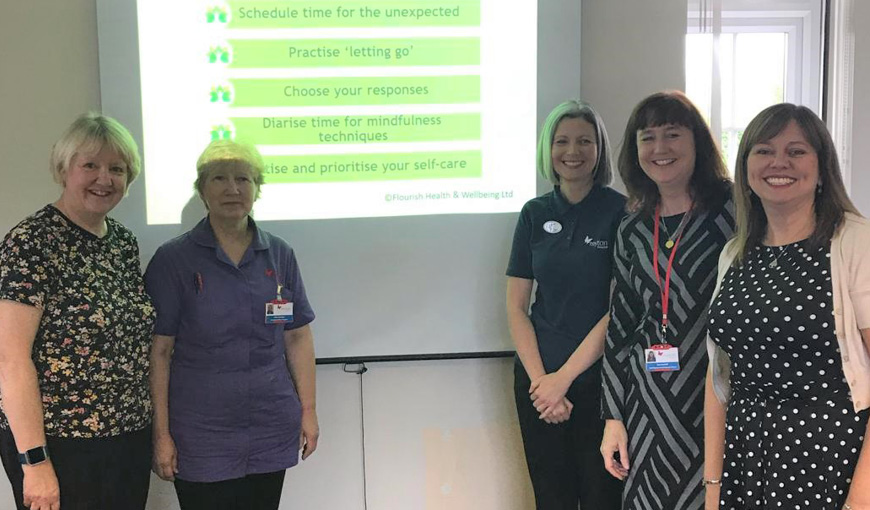 Thank you Lorraine, for sharing your skills with us for our Health and Wellbeing Week - it was a pleasure to learn from you!
If you would like to find out more about the services Myton has to offer, please click here.