Luc Ord started his Digital Marketing Apprenticeship at The Myton Hospices in January 2017 and is nearing the end of his Level 4 qualification.
In the last two years...
Luc's contribution to the Marketing and Communications team has been invaluable and with the end of Luc's apprenticeship fast approaching he has successfully been appointed to the new role of Junior Digital Marketing Assistant.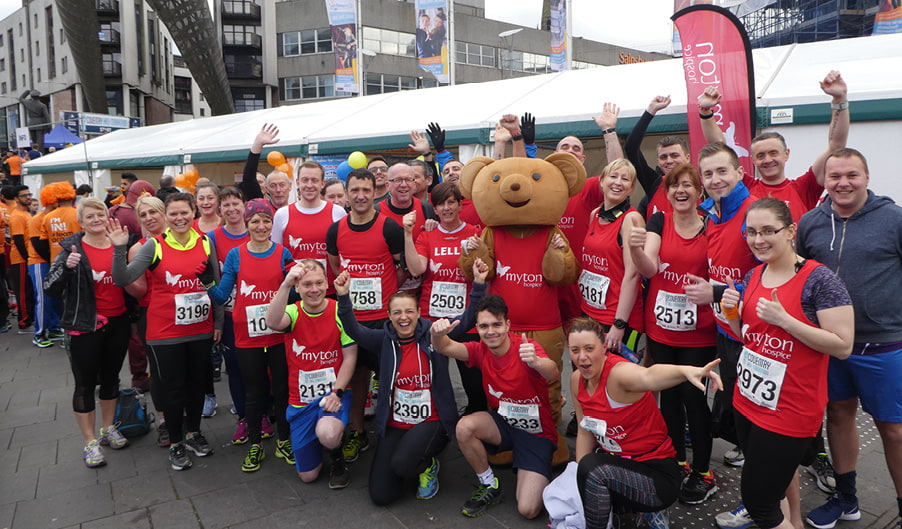 Luc took part in the 2017 Coventry Half Marathon
Luc was keen to continue...
working at Myton and applied for the new role. With his knowledge of digital media, social media and the workings of a hospice environment, the Marketing and Communications department was delighted by his appointment, which means he will continue as a member of the team!
Luc said:
I have learned so much in my time at Myton and through my apprenticeship, and I am so happy to be able to remain in the Marketing and Communications team. I can't wait to start my new role! Being an apprentice for the last two years has given me a broad knowledge of Digital Media and how it is always evolving, and I have been able to put my learning straight into practice by being in the workplace.
Congratulations Luc!