Hannah and Steven Legge's relationship had all the characteristics of a classic love story.
Introduced by a mutual friend at the age of 18, Hannah and Steven dated for a short time but soon decided that in each other they had found the person they wanted to be with.
When asked to describe Steven, Hannah said, 'Steven was the most laidback and easy going person. He would do anything for anyone.'
Hannah and Steven couldn't have predicted the news they received just 2 weeks into their relationship on Steven's 19th birthday- Steven had neck and head cancer.
From the day he was diagnosed, Steven's condition was terminal but healthcare professionals did all they could to make him as comfortable as possible over the next three years, with Hannah right by his side.
Steven's illness didn't stop the couple from continuing to fall deeply in love with one another as they enjoyed every moment of their lives together. Hannah and Steven planned to marry on 12th May 2016 when Steven proposed to Hannah on her 22nd birthday.
On November 10th 2015, Steven and his family received the news they had been dreading. Steven's condition was deteriorating and they only had a matter of weeks left with him.
With Steven's condition and mobility becoming an increasing concern, the couple decided to move their wedding forward. On 3rd December 2015, surrounded by their loved ones, the couple were married at the Mallory Court Hotel in Leamington Spa.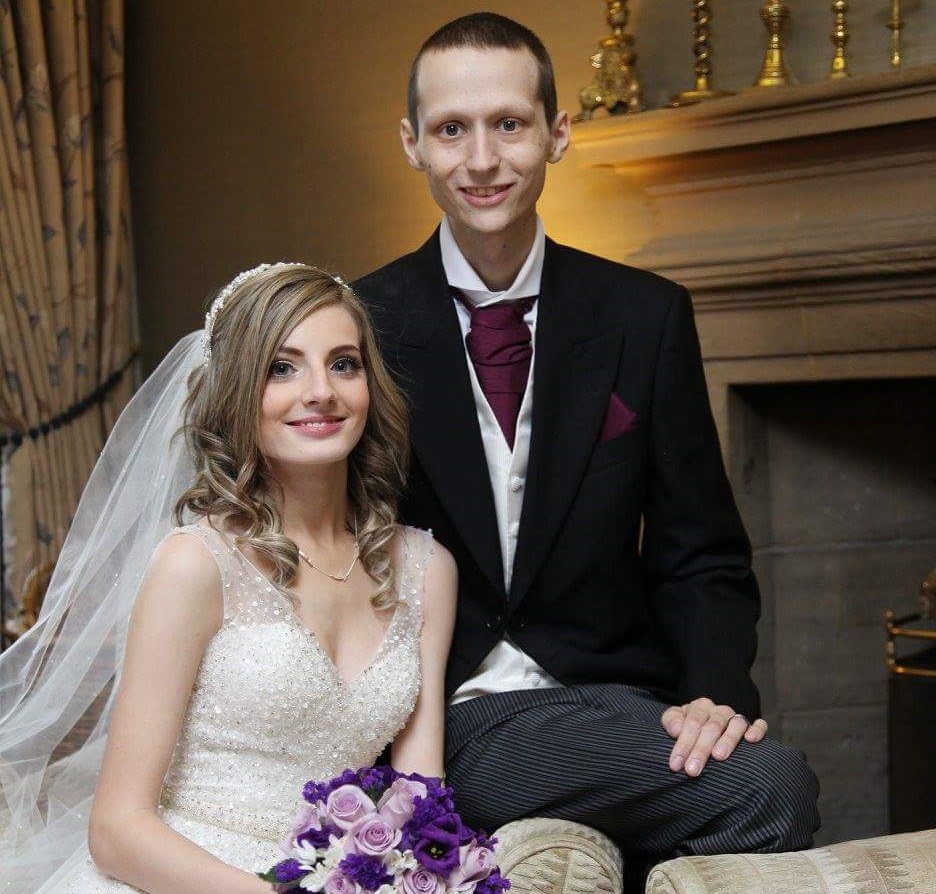 With Christmas fast approaching, Hannah and Steven were determined to decorate the house to reflect Steven's love of Christmas.
It was shortly after decorating their home that Steven was admitted to Warwick Myton Hospice following a visit from the community nursing team.
Hannah said,
I didn't know what to expect before coming to a hospice but my experience has been absolutely fantastic. I couldn't fault anything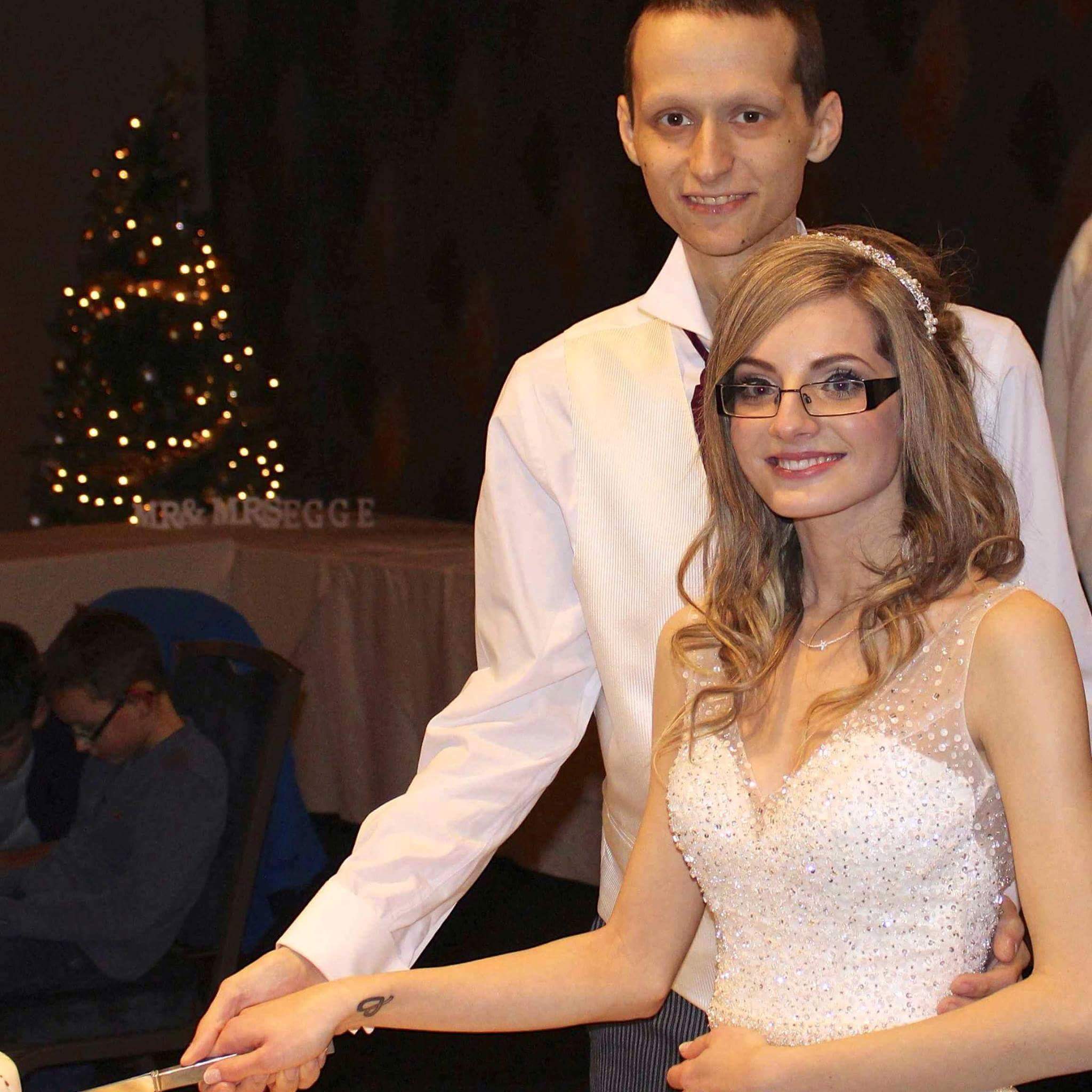 Hannah added,
The help and support you receive at Myton is amazing. Everyone is there to support you and they don't make you feel like it is end of life care. They make you feel so comfortable and everything you need is right there. They try to help you keep life as normal as it can be given the situation you are going through
Day and night Hannah could be found at her husband's bedside. Throughout Steven's illness, Hannah was actively involved in Steven's care. This is something that was important to both Steven and Hannah so the nursing team tried to include Hannah in Steven's care as much as they could whilst he was at Myton.
Steven sadly died on 20th December 2015 at the age of 22; just 17 days after Hannah and Steven married.
Myton continues to support Hannah through the family counselling services. Hannah said,
I told the counsellor at Myton things I couldn't tell other people. It would have been worse if I didn't have her to talk to. I felt so comfortable talking to her and it really helped having someone who didn't know me or Steven to talk to
Motivated by her experience and the level of care and support Steven received whilst at Myton, Hannah aims to raise £10,000 for Myton in Steven's memory.
At The Myton Hospices we provide support and care to patients with a wide range of terminal illnesses including cancer, heart failure, motor neurone disease, Parkinson's and Dementia. To find out more click here