Unlike many of our volunteers Marlon doesn't have a personal connection with Myton but when a customer at his work shared a story of a family member being at Myton, Marlon knew that he wanted to help.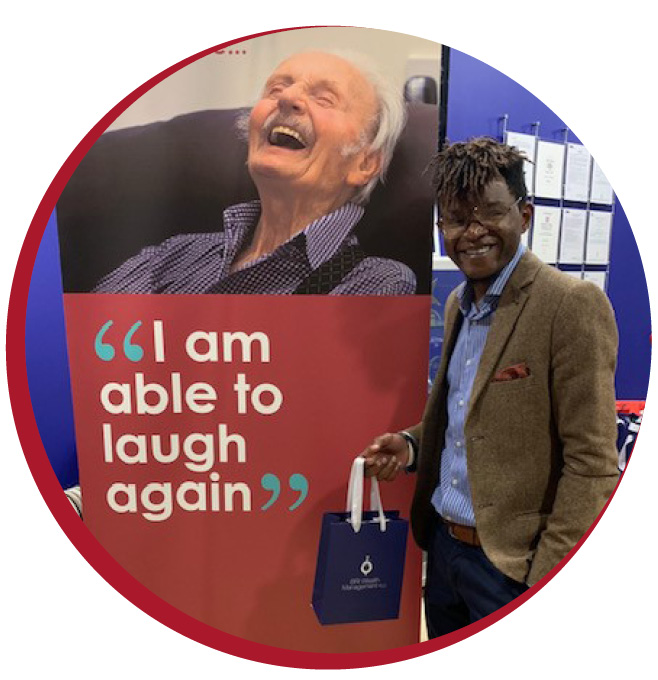 We asked Marlon what he enjoys most about volunteering at Myton, he said:
It's the community spirit, you get to know people and everyone gets involved.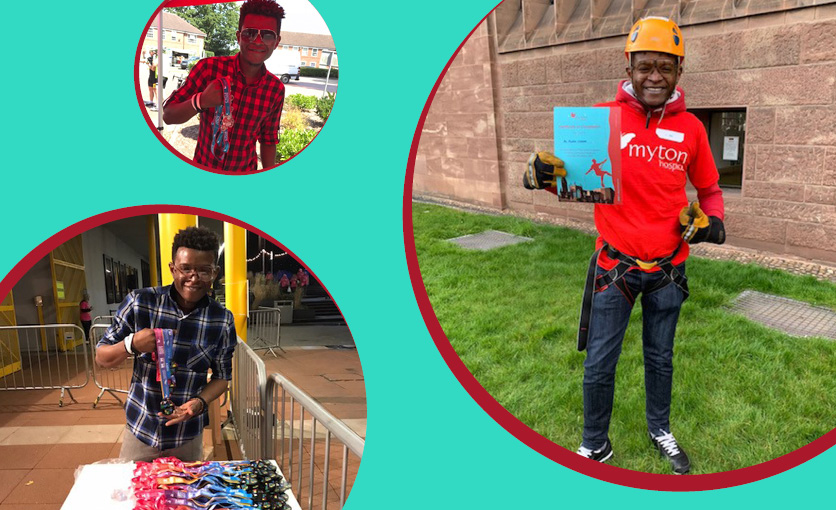 He added:
It's an honour to be involved with The Myton Hospices, as they are a local reputable charity. Coming from Zimbabwe I saw a lot of poverty growing up experienced by both young and old and I have always said to myself if I ever get a chance to help others in need I will be sure to jump at it. With the ever changing course of life you don't know when you will need help yourself so that's why I feel privileged that I am able to volunteer my time to others.

Since the first time l volunteered at Myton I have always felt like I was part of the whole team, I felt connected to the organisation and to everyone because they are all so very supportive to volunteers during events.

I believe in life 'Give and You Shall Be Given' and that's what I live by, so the more you're willing to sacrifice for others the more they will be willing to sacrifice for you.
In April Marlon completed a Sky Dive and doubled his £500 target, raising a fantastic £1000 for Myton!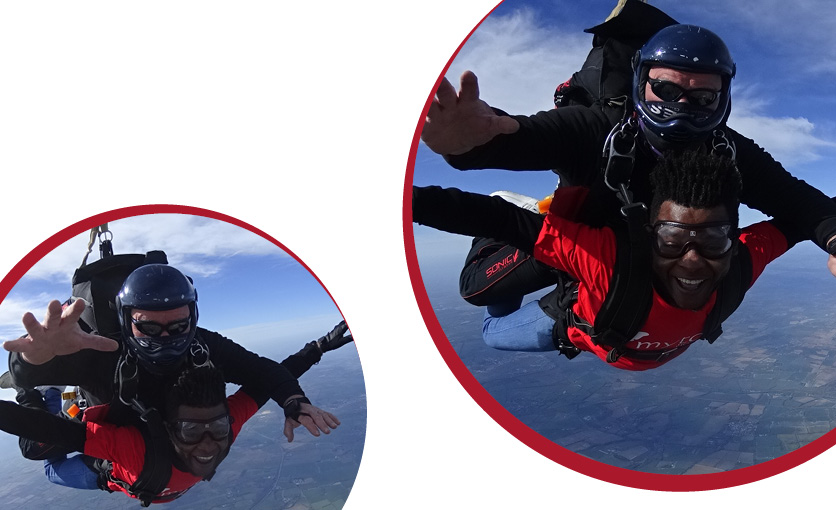 Previously Marlon also took part in the Coventry Cathedral Abseil in aid of Myton. We want to say a massive thank you to Marlon for all of his fundraising and volunteering in support of Myton.
Marlon we think you're amazing and we are so happy to have you as part of our team!
---
Why not take a walk on the wild side down Coventry Cathedral?
Why not take a walk on the wild side down Coventry Cathedral? See Coventry from new heights as you walk 90 feet down the side of the city's beautiful cathedral!
Join us on Saturday 25th September between 10am and 5pm. You will set off in 15 minute time slots which will be allocated on a first come first served basis, so get in quick to choose your preferred time!
Read the latest Myton news below...