Their mum Susan died at Warwick Myton Hospice in 2006 and while they have been involved with a number of fundraising events since then, this is their biggest challenge to date.
The twin brothers were 14 years old when their mum was admitted to our Inpatient Unit and they have fond memories of celebrating Christmas a few weeks early on the ward, because it was Susan's favourite time of year! Everything from presents under the tree to a proper Christmas dinner and even a pantomime made sure the family would always have fond festive memories.
The triathlon involves a 1500m open water swim, 40km bike ride and a 10km run.
Mat explains:
We do something for charity most years; we've organised charity days, gigs and done the Wolf Run but the triathlon is a much bigger challenge. We're training 6 days a week and it does take its toll on you. I've enjoyed the swimming training. We started training in the pool but moved into open water to Cliff Lakes in Tamworth which is where the actual swim for the event will happen.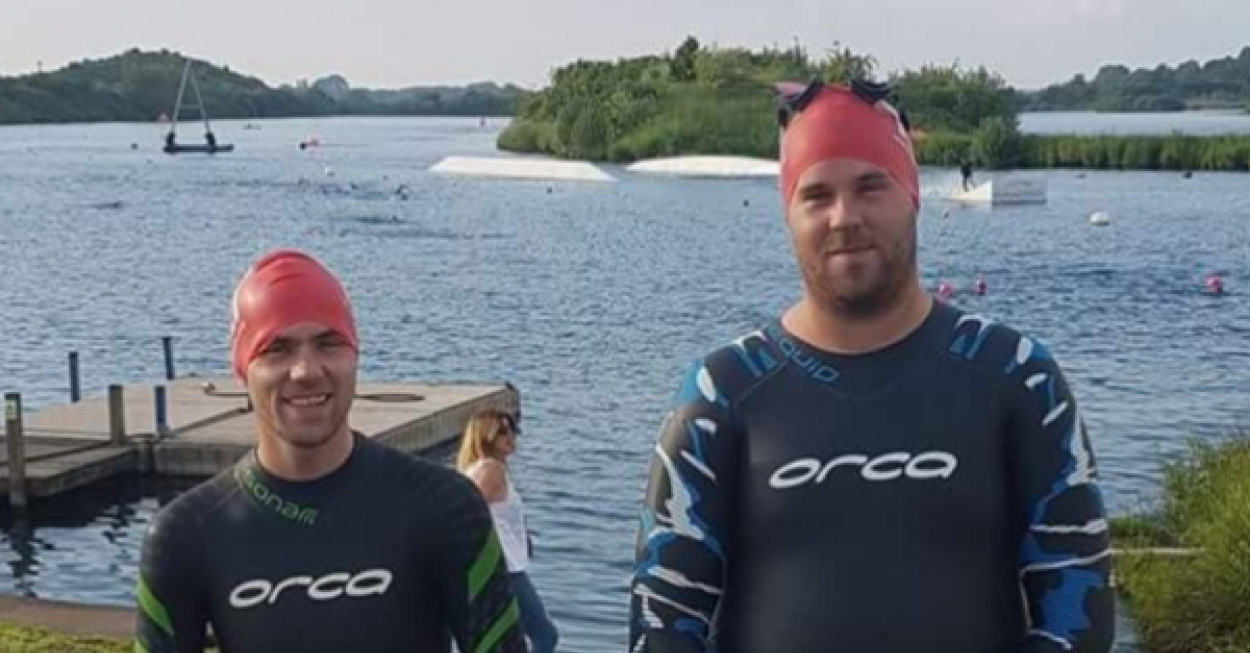 Ben added:
I was stupidly unfit when we started training for the triathlon. I wouldn't say I've gone full on health freak but I've tried to cut down the bad stuff. Some days I really enjoy the training but others I'm shouting at Mat – it's a lot more than I expected because you have to plan everything around your training plan.

Christmas was mum's favourite time of year. They brought it forward for us because they didn't think she would make it to Christmas Day but she did – there was no way she was missing it! Nothing was too much trouble for the staff; I don't have any bad memories of Myton.
Everyone at Myton is wishing Mat and Ben the best of luck for the triathlon on Sunday 5th August!
You can still donate to Mat and Ben's JustGiving page below if you wished...