16-year-old Abi Rowberry has performed at a few of our Myton events, including our Volunteer Tea Party and our Butterfly Effect campaign.
Abi has also performed on our inpatient unit for staff, volunteers, patients and their families.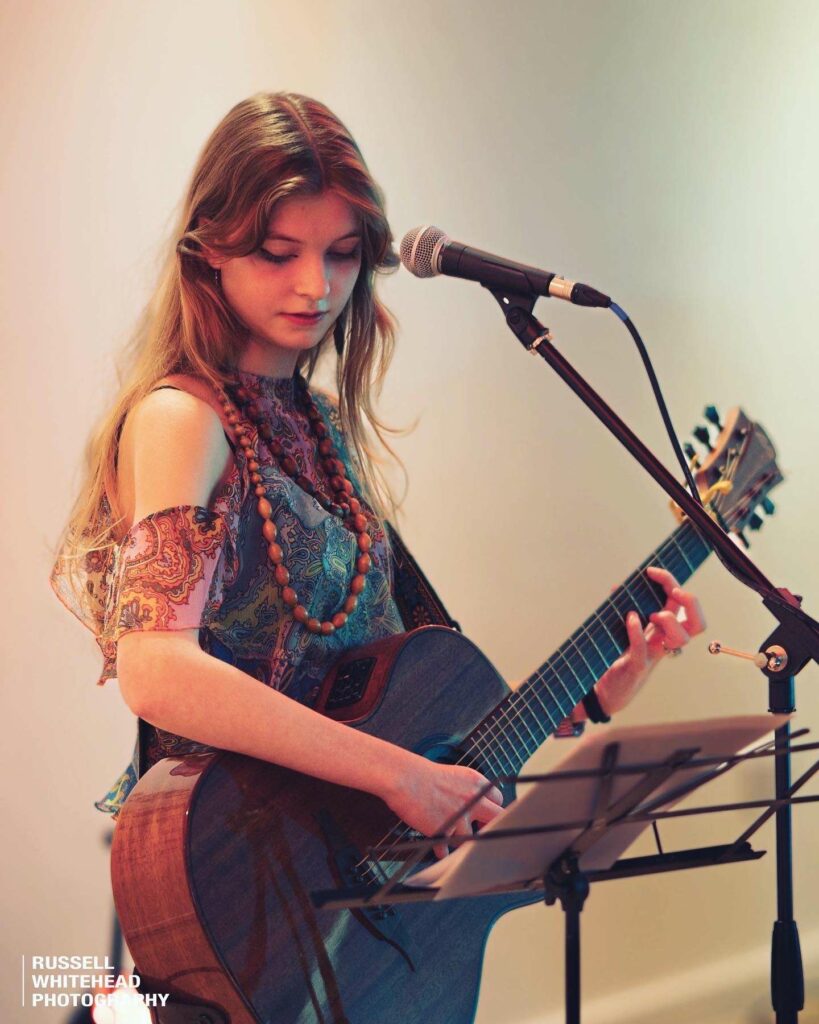 From this, Abi was inspired to write her own song based on her experiences at Myton.
She said:
I was inspired to write the song after coming to Warwick Myton Hospice to play to the patients.  I was so moved and inspired I was compelled to write a song.  Generally, I really struggle to write songs but I was so moved by the experience.

I have played the song many times live and it has really resonated with people.
Called 'Patients', Abi has recorded her song for everyone to hear. Take a listen below.
Abi said:
Myton Hospice is such a wonderful happy place, I have loved playing to the patients, to the volunteers at an awards afternoon and welcoming back supporters who cycled to raise much needed funds.

I realise just how invaluable Myton is not only for their patients but also for the support you give to their families too.
Abi's music has also inspired other art forms. Whilst performing Patients at a local café, artist Alan A created this beautiful artwork.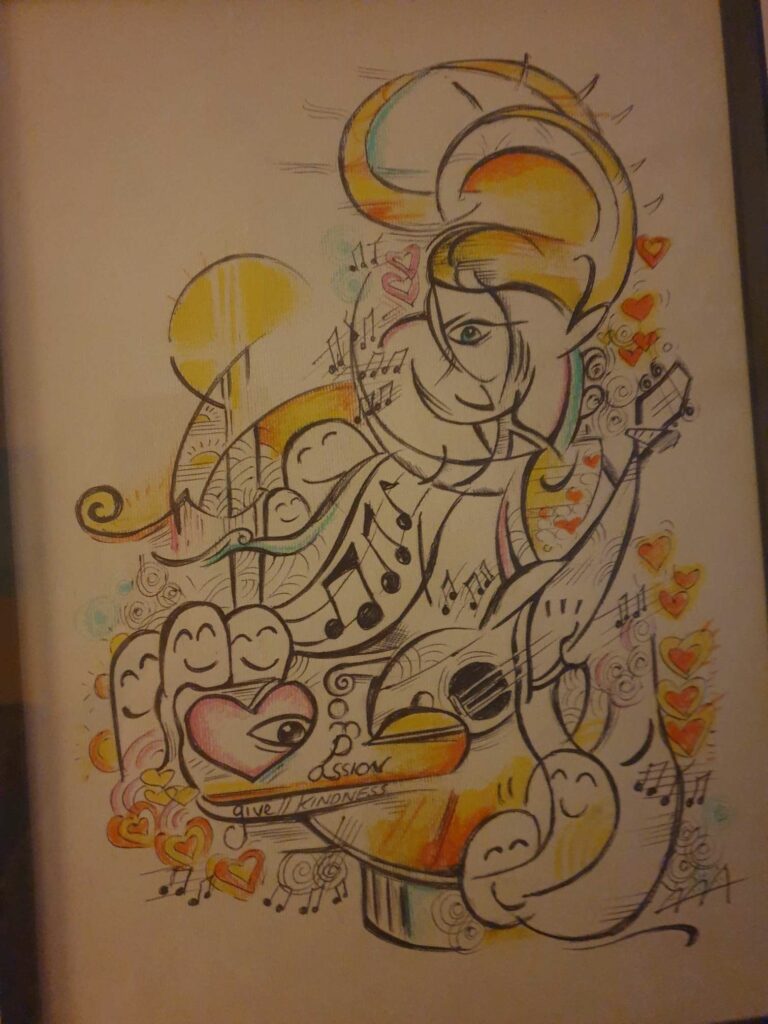 Abi said:
I love his interpretation of my song and performance. I love how happy it is!
We are touched that Abi was inspired by our work at Myton and love her song writing and performances – thank you Abi!