We are shining a light on members of our incredible staff to get to know them better.
Under the spotlight today is Vicki Standing!
Name and job title
Vicki Standing, Legacy and In Memory Fundraiser.
If you had to describe yourself in three words, what would they be?
Dedicated, Supportive, Caring.
What does your role entail?
Much of my role involves supporting individuals and families to help raise vital funds for Myton in memory of their loved ones, whether this be through helping to arrange a funeral collection, assisting with setting up an online tribute page or helping families to create special 'Forever in our Hearts' plaques in their loved one's memory.

I also help to organise and run 'in memory' campaigns and events such as our annual Light Up A Life services, and I also organise our annual Make a Will Week campaign.
How did you come to work at Myton?
My friend had just started at Myton and saw this role and suggested that I apply and here I am.
If you had to describe Myton in three words, what would they be?
Supportive, dedicated and determined.
What is a skill you'd like to learn and why?
I need to learn Romanian! My niece lives in Romania so is bilingual. I travel there to see her a lot and she always tells me off for not learning the language.
If you could have dinner with anyone, dead or alive, who would you pick and why?
My dad. I lost my dad last November so I would love another chance to have a meal with him.
What would be on the menu?
Fish and chips, that's what he loved!!
What do you like to do in your free time?
I like to be active so I like going to the gym.

I also have a dog called Rocco who keeps me on my toes! I love spending time with him.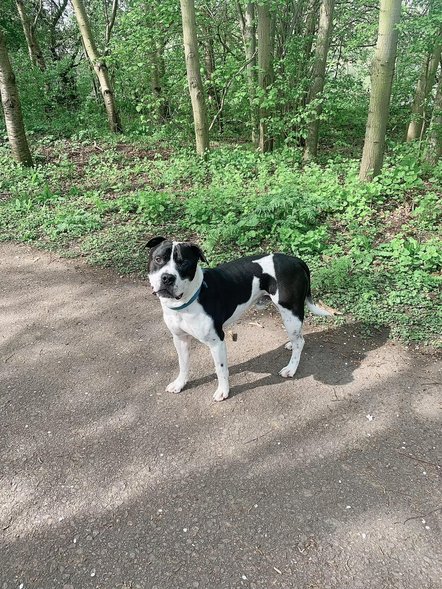 What is your favourite book or film?
Me Before You
To get to know more of our fundraising team, or find out more about our Doctors, Directors and Trustees, head to our Meet the Team page.
To find out more about our fundraising events, head to our Events page.