Just a month after her Grandad died at Warwick Myton Hospice, Yasmin joined our Fundraising team. Inspired by the care and support her Grandad and her family received she applied for the role. She tells us about herself, her Grandad and the time he spent at Myton:
Grandad was diagnosed...
with Oesophageal Cancer back in August 2016. He had many forms of treatment – Chemotherapy, Radiotherapy and even Immunotherapy – and over the past two years he fought on despite being so poorly.
Then in September 2017 my sister gave birth to a baby boy, Jasper, who my Grandad loved so much being his first great-grandchild. He exceeded the doctor's expectations and lived over two years longer than they had previously thought which we believe is down to him fighting to spend more time with Jasper.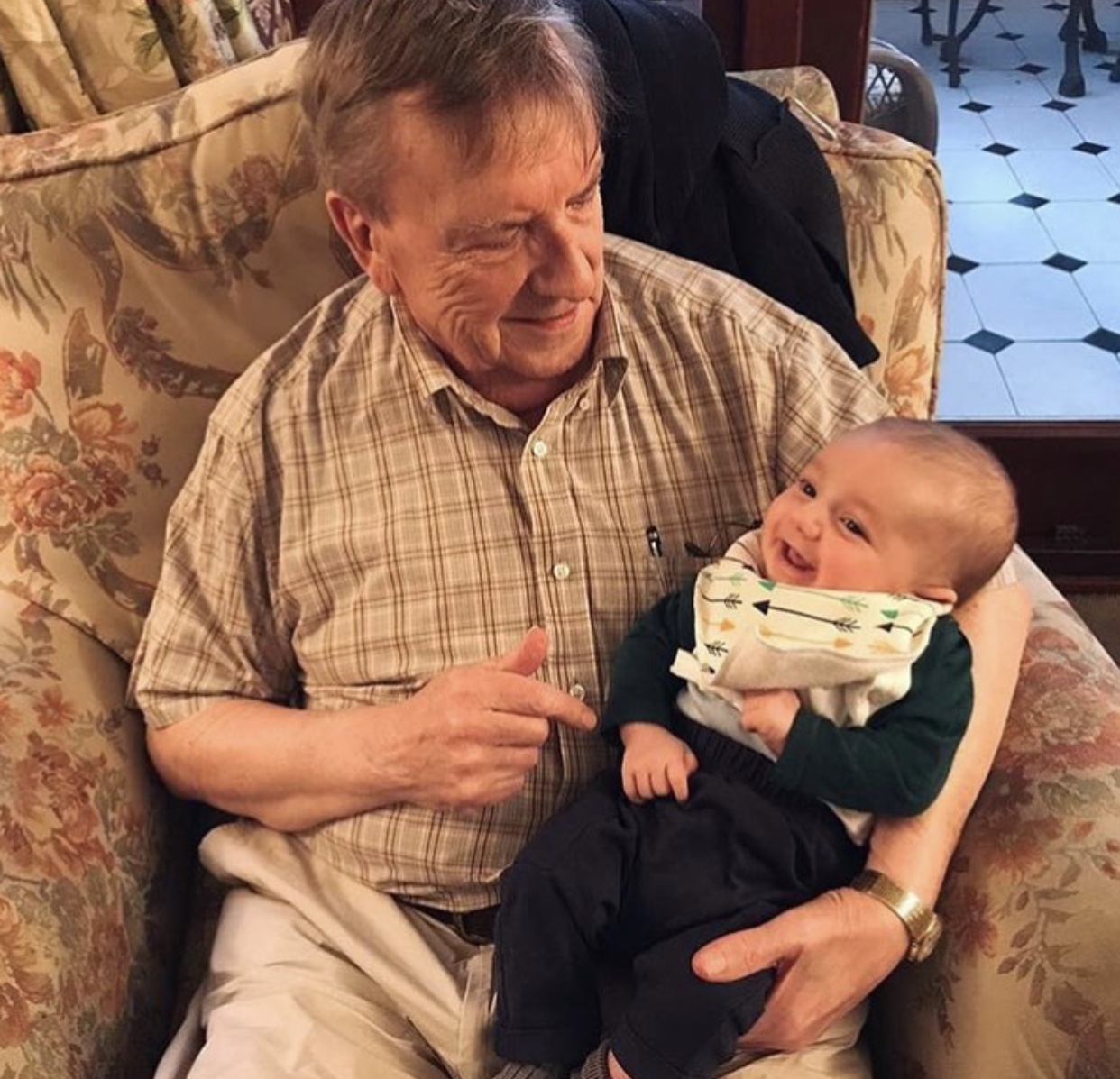 In August 2018...
Grandad's health deteriorated and he didn't want to fight any longer; he was done with treatments and just wanted to be made comfortable.
He was supposed to be referred to Myton just for a week for pain management in July but he refused to go! He hated leaving his house and, like many others, he had a real misconception of what hospices were like.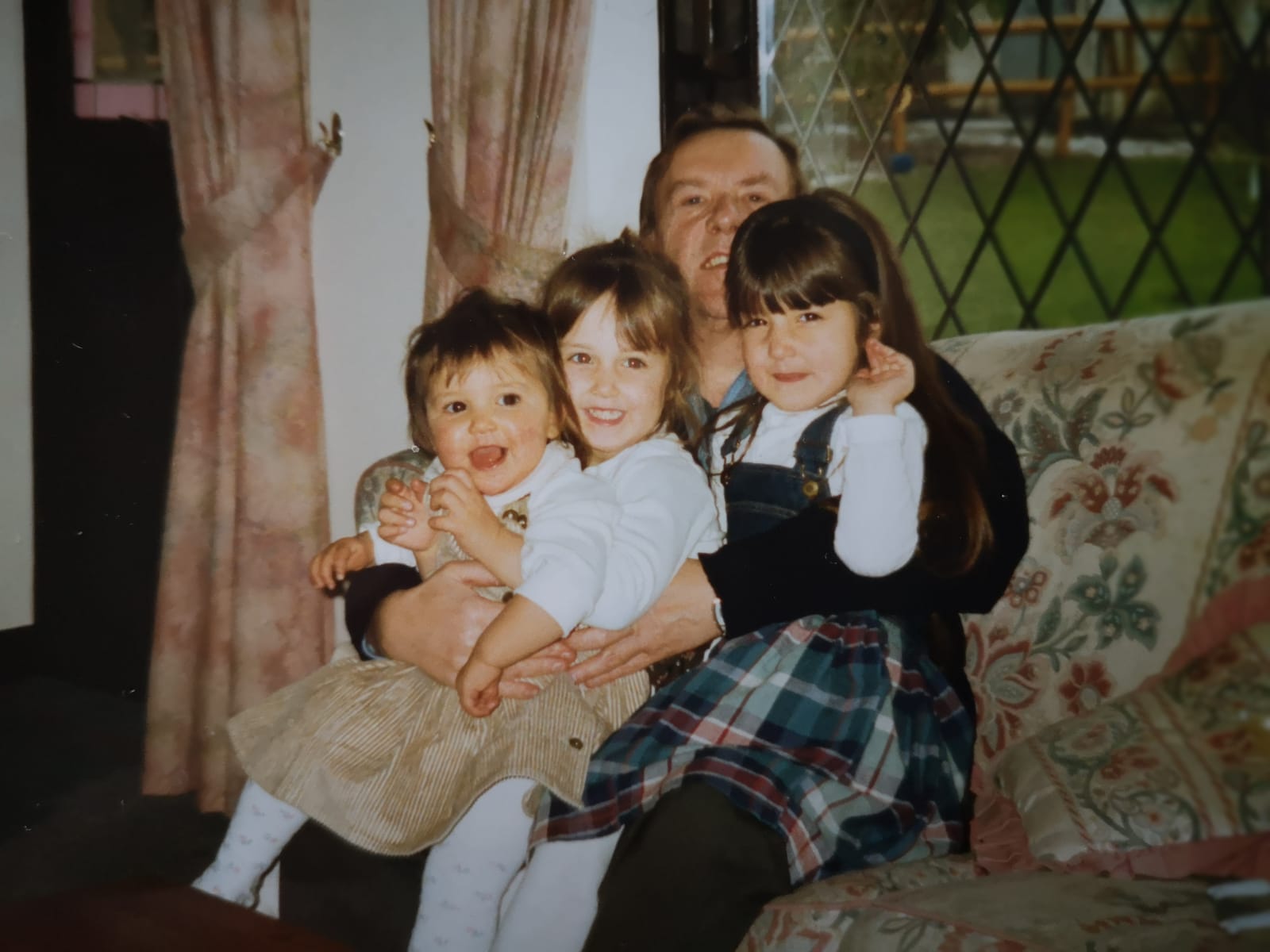 At the beginning of September...
Grandad was referred to Warwick Myton Hospice. Taking his walking stick and an overnight bag, Grandad closed the door behind him on his beloved thatched cottage that he had lived in for 20 years and headed for the car to go to Myton. My mum still says this was one of the hardest things to watch knowing he would never be going back.
When arriving at Myton...
Grandad was warmly greeted by the staff and instantly we felt a weight lifted off our shoulders; he was being cared for and in the best place possible.
During his 18 days at Myton I took my sausage dog Ralph to see him every day, where he slept on the end of the bed. This was so comforting for my Grandad and something that wouldn't have happened in a hospital.
His health deteriorated...
even more and Grandad realised the hospice was the best place to be. He even became worried they were going to send him home!
Right up until his last breath, Grandad and my family were so well looked after and he received such dignity while in the care of Myton; we can't fault them!
After seeing what an...
amazing place Myton was it showed my family how important hospices are and that places like Myton can't run without donations and fundraising events.
I decided to run my own pub quiz in November and invite all of my family and friends. The night raised an amazing £1,060 which would have covered the cost of care on the Inpatient Unit for two whole days – I'm hoping to continue this each year now!
During Grandad's time at Myton...
I practically lived there for 18 days, spending four nights in the family accommodation and the rest on the armchairs and the communal sofas.
I had been on the hunt for a new job since July but with Grandad deteriorating so quickly I decided to put in on hold. It was then that I came across a job vacancy and realised working for an organisation like Myton would be so rewarding; I went home and filled in the application.
I was called in for an interview three weeks after Grandad passed and I was so nervous! Fortunately I was offered the job and was over the moon! I had told Grandad I had applied for it and I know he would be so proud of me.
I began in early November and I'm loving it; each day comes with its challenges being back at the hospice as it's still so raw. Hopefully with my experience and passion for the charity I will succeed in this role that I love so much.
Yasmin has set herself a target of raising £5,000 for Myton this year!
She has signed up to our Abseil on 9th March and has plans to take on challenges throughout the year! You can sponsor Yasmin by clicking here.
If you're inspired by Yasmin, see our current vacancies below...
Find out about our current vacancies here