In light of the Covid-19 outbreak we had to take the difficult decision to limit visitors to the hospice, currently to two per patient between 2pm and 7pm daily. Whilst this might not sound like anything out of the ordinary, it is in complete contrast to the 'normal' Myton ethos where everyone is welcome, any time of day or night, and family, friends & pets are free to come and go.
One of the difficult things for front line staff at Myton, as they continue to respond to Covid-19, is limiting the number of visitors and visiting hours for patients and their families.
Doctors and nurses at Myton, including Dr Jo Poultney a Consultant in Palliative Medicine, wanted to find an alternative means for patients and their loved ones to feel connected in some way even when they can't be together. They came up with the idea of giving people something to hold in their hand to feel connected with loved ones that could also be a lasting keepsake after the person has died.
A butterfly forms...
part of the Myton logo and is synonymous with hospice care so was the obvious choice. A contact of Dr Jo Poultney introduced her to Carsten Astheimer, Founder and Creative Director of Astheimer design studio based in Warwick. After talking to Dr Jo, Carsten started work to make the idea a reality in the form of a small, polished metal butterfly. Carsten also set up a JustGiving page and raised £1,295 in just a few days.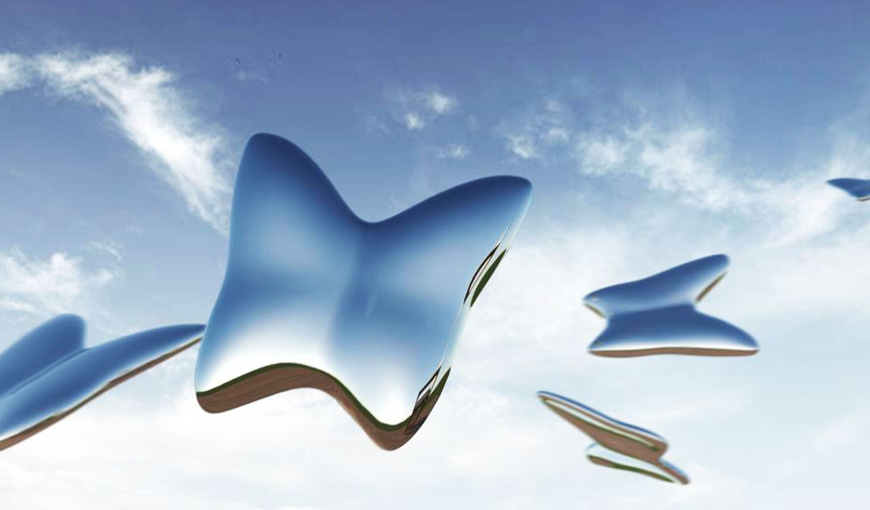 Carsten said:
I am giving my time freely and hoping, with your support, to raise enough money to cover the cost of the materials. I hope that you will be able to make a donation to support this incredible local cause.
The butterflies are presented in gift boxes provided by The Box Factory.

Managing Director, Neil Price, said:
We are delighted to support Myton and be part of this special project for families at this difficult time. Myton does such wonderful work for the local community and many of us here at The Box Factory know people who have accessed Myton's services. It is a charity close to our hearts and one we will continue to support whenever we can.
Another challenge for Myton's frontline staff during the global pandemic is not being able to comfort families in the usual way by holding their hand or giving them a hug.
So we've created a 'hug card' to give to them along with the metal butterfly, as an alternative to being able to give a real hug. The card also outlines the post-bereavement support on offer for families whose loved ones have died at Myton.
Dr Jo Poultney said:
We hope the cards and butterflies provide a small comfort to people going through the most difficult time imaginable and serve as a reminder Myton will always be there for them. We are really grateful to The Box Factory, to Carsten and everyone who donated to his JustGiving page for helping to make this possible – thank you.
Doctors and nurses at the hospice play a vital role in Myton's response to Covid-19.
The way they work has changed in response to the global pandemic but their primary focus remains the same, to provide care and support for terminally ill patients, and their families, in their inpatient beds and in the community.