The inspiring trio of Nicola Woolvine, Susan Fraser and Kathryn Howell are key members of The Myton Hospice's team, caring for our patients through their roles as therapists.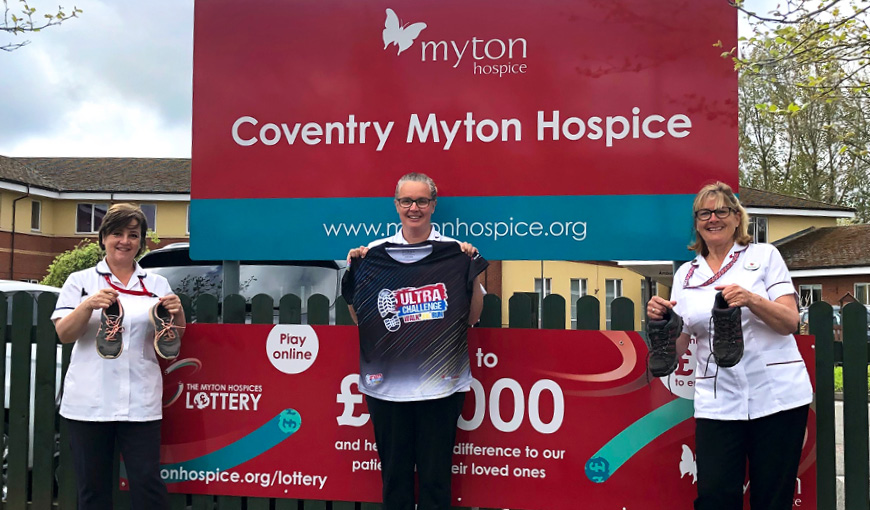 But, so passionate are they about the cause ...
they also wanted to join the amazing army of fundraisers we depend on to provide our services free of charge to people with a life-limiting illness across Coventry and Warwickshire.
And they set their sights on the 55km South Coast Ultra Challenge from Eastbourne to Hove and taking in some of the country's most rugged and hilly coastal terrain – all in one day!
Despite some Covid-enforced setbacks along the way ...
the trio trained hard and were fully prepared ahead of the challenge, which took place on Saturday, September 4.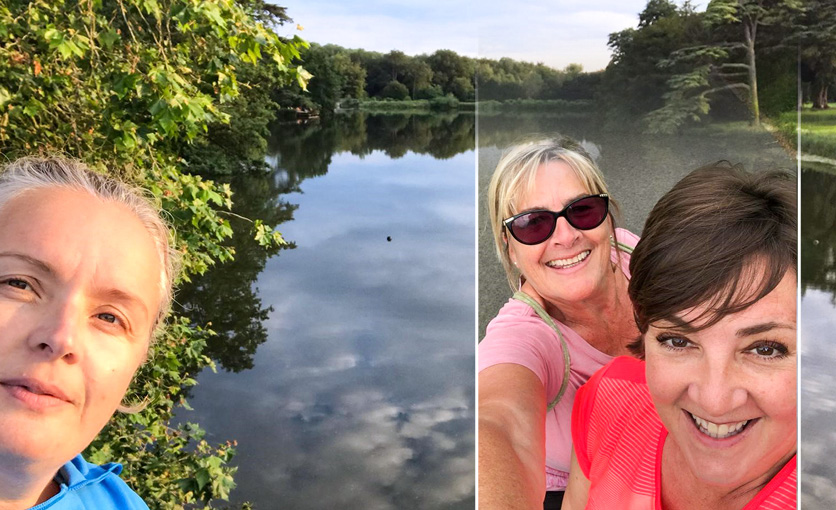 The Myton Magic team were busy training for the big day, pictured above.
Covid, however, dealt one final blow to the team.
Susan, whose dad Graham was cared for by Myton during his battle with a brain tumour in 2011/2012 and was part of the inspiration for the epic fundraising challenge, was unable to travel and take part.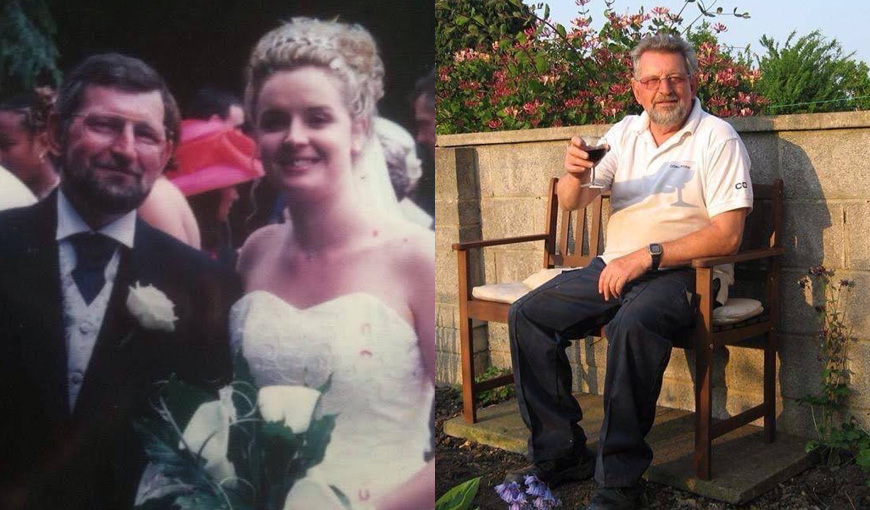 Susan's father, Graham, pictured above along with Susan herself.
With a negative test under her belt, however ...
she was able to take on her own 55km challenge around Warwickshire, with the support of friends and family – and regular video calls with Nikki and Kath on the south coast.
They were even online to cheer her across her Warwickshire finishing line – which she crossed in her flip flops having completed the final few miles minus her walking boots because of terrible blisters!
For Nikki and Kath, the South Coast was calling and they headed off to take on their arduous challenge – determined more than ever to succeed in the absence of their missing cog.
And every step of their journey – from the training sessions to the challenge itself – have been more than worth it.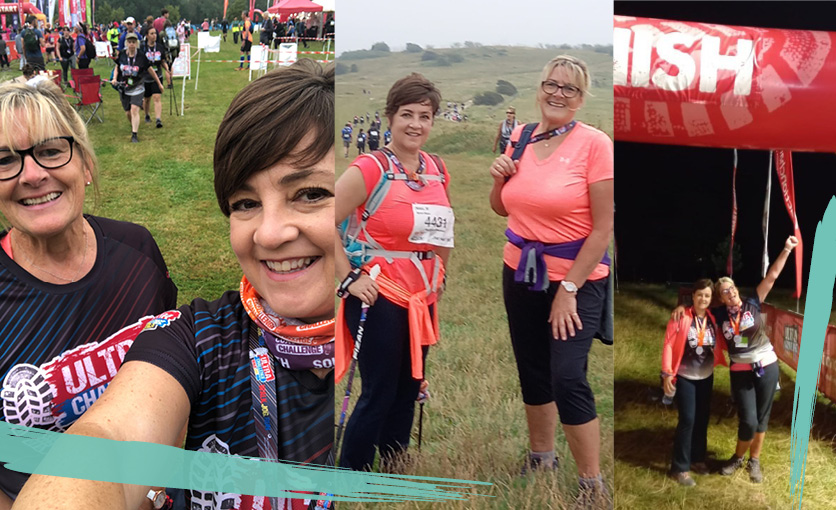 As Susan explains:
Well what can I say? From the minute we signed up for this challenge, the patients were at the forefront of our decision to do this. We are constantly amazed by the strength and courage that our patients show when facing their challenges, so ours seemed like a small price to pay in comparison!

Thanks to Covid-19 it was not without its challenges and we did not imagine having to do the walk in two separate locations but we did it! My friends and family were amazing and took it in turns to keep me company for pretty much all of the 35 miles and thanks to technology, myself Nikki and Kath were able to see each other (virtually!) at many milestones along the way.

We are really chuffed with all of the donations that we have received and never expected to raise so much! Thank you to everyone that sponsored us and offered support, we are truly grateful!
Nikki added:
So we did it!!! 35 miles Ultra Challenge, from Eastbourne to Hove. Over Beachy Head, over the Severn Sisters, all in one day. We started at 8.20 am and finished at 11.45pm . I can definitely understand why they call it a challenge!!!.

Our lovely friend and colleague Susan who was unable to come with us due to all things Covid also completed the 35 miles around Warwickshire at the same time. We phoned and FaceTimed when we could and got through it together as a team. We are all feeling very sore, tired, battered and bruised but also rather proud of ourselves.

Despite the difficulties thrown at us we were determined to complete it for our amazing patients who face pain and daily challenges much greater than we can ever imagine. They were with us every step of the way.

Thank you so, so much to all who have sponsored us, we have been blown away by your generosity and really, really appreciate it.
Kath echoed these sentiments, saying:
Our Ultra Challenge was really difficult, but amazing at the same time. To be able to walk such a fantastic route with my work buddies to raise money for our wonderful charity was a privilege! Sending a massive thank you to our families, friends and even people who don't know us personally, who so generously donated. We did it!
If the team have inspired you to donate, you can still do so by clicking here.
Has the Myton Magic fundraising team inspired you to sign up to one of our events?
Why not take a look below and see what we have install for the rest of the year ...
Read the latest Myton news below ...