This is our 26th charity shop and can be found next to Morrisons supermarket on Alcester Road.
The shop stocks a range of...
menswear, womenswear and accessories. If you have any good quality donations please take them to the shop, to one of Myton's hospices or our Distribution centre.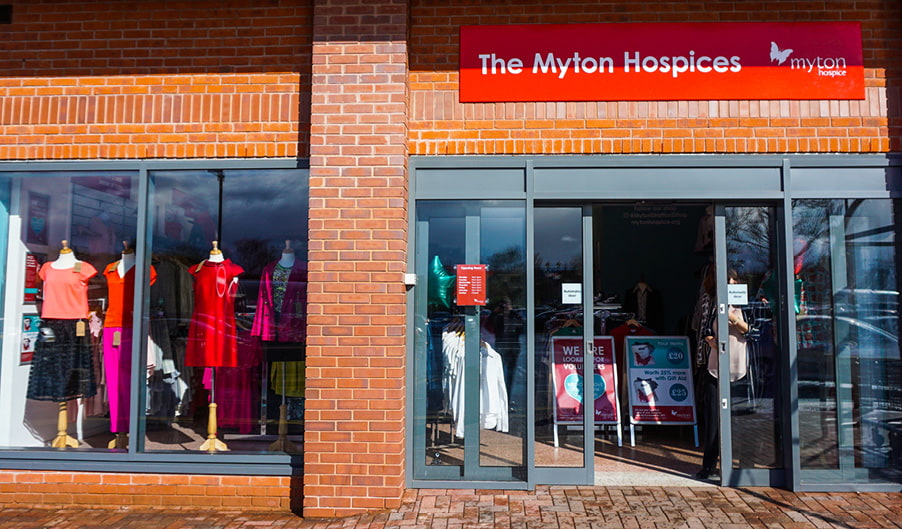 The Myton Hospices Stratford upon Avon shop
Retail Operations Manager at The Myton Hospices, Cath D'Eath, said:
We are thrilled to have opened a Myton charity shop in Stratford. The shop being next to Morrisons is something very different for us but we are excited for people to be able to support Myton when they visit to do their grocery shopping! It was great to welcome so many people through our doors for the opening and hear such lovely comments about the shop and the stock. This is a wonderful opportunity for local people to connect with us as well as supporting the charity.
Thank you to everyone who visited the shop for the opening!
We are looking for volunteers for the new shop, if you have a passion for retail and have a few hours to spare each week, please click here.
You can see where all of our 26 shops in Coventry and Warwickshire are by clicking here.