Hundreds of people gathered outside our three hospices in Coventry, Rugby and Warwick for the services which gave everyone time for reflection as passages and poems were read. Royal Spa Brass played at the Coventry and Warwick events, and Dunchurch Brass played at the Rugby service. And our Myton choir performed at all three events.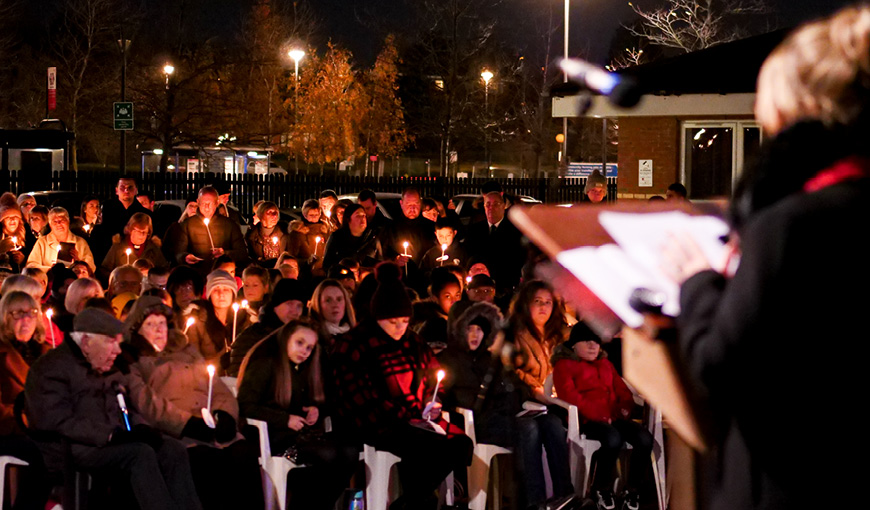 Each service also featured some very special readings from Paige Ireland and Warwick Wills and a song performed by Charlotte Traynor.
Our beautiful Christmas trees, where people hung their tags with messages to loved ones, were generously provided by F Weetman & Sons and have helped to make all of our hospices look suitably festive!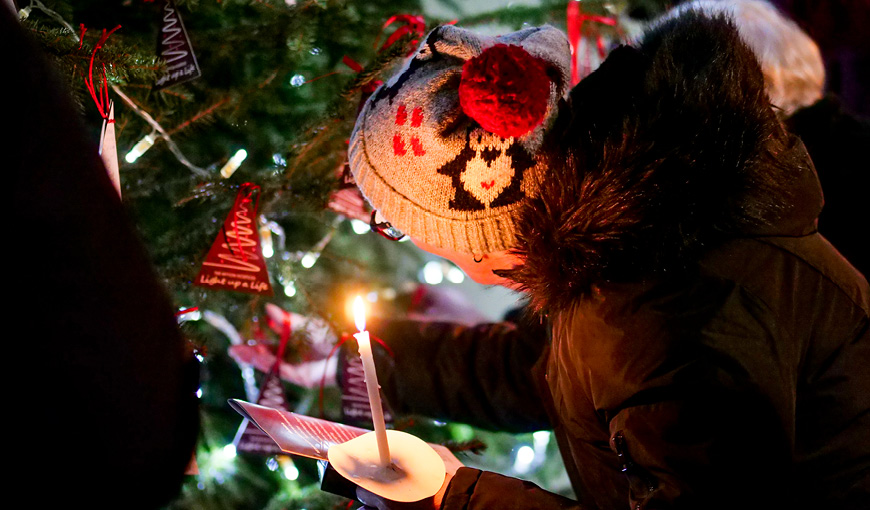 We want to thank...
Paul Mousley and Waveform Productions for providing the sound and lighting, Warwickshire Ambulance Association for providing first aid cover, N.S.Booth for providing the lighting, CJ's Events Warwickshire Limited and University Hospital Coventry and Warwickshire, the Hospital of St Cross, Sainsbury's, Myton School, and Warwick Children's Services for all allowing us use their car parking facilities, Stagecoach for providing a shuttle bus and Colt the driver who has volunteered his time to LUAL events for several years.
A special thanks...
must go to Wilf Smith and Son Funeral Directors for sponsoring the Light up a Life services this year, and particularly David Luckey for all of his support as well as volunteering at the events with his colleagues Lorraine and Andy.
And, of course, a big thank you to all of the wonderful volunteers who gave their time to help make the events run smoothly, and all of our supporters who donated and came to the events. We wish you a peaceful Christmas.
Take a look at our Coventry Light up a Life photos below...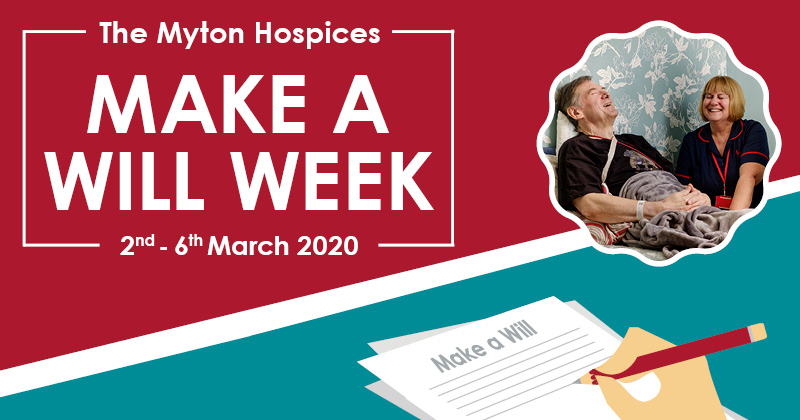 ---
Have you been meaning to make a Will but keep finding a reason to put it off?
Then why not take advantage of our Make a Will Week taking place between 2nd – 6th March 2020.