On International Nurses Day our supporters said some lovely things about our nurses, including 'they do truly amazing work', 'the care is outstanding', 'they are amazing people' and so many described our nurses as angels – we couldn't agree more!
We asked some of our nurses: what makes working at The Myton Hospices different?
Time was the most common answer! They said they have more time to spend with patients and their families, making some of the most difficult times in people's lives a little bit more manageable. At Myton we know that making someone feel better is not just about medicine, sometimes holding someone's hand or taking the time to listen to their fears makes the greatest difference.
The opportunity that our nurses have at Myton...
Our nurses have the opportunity to pursue education and training opportunities as well as acting as role models and mentors to junior staff and students. And at Myton, everyone gets involved with fundraising in one way or another! From boxing in a charity fight and being in a dragon boat race team in aid of Myton to helping at and taking part in our own events, being a Myton nurse is never dull! Plus you have the option to transfer your NHS pension and we offer support with revalidation, as well as providing free car parking!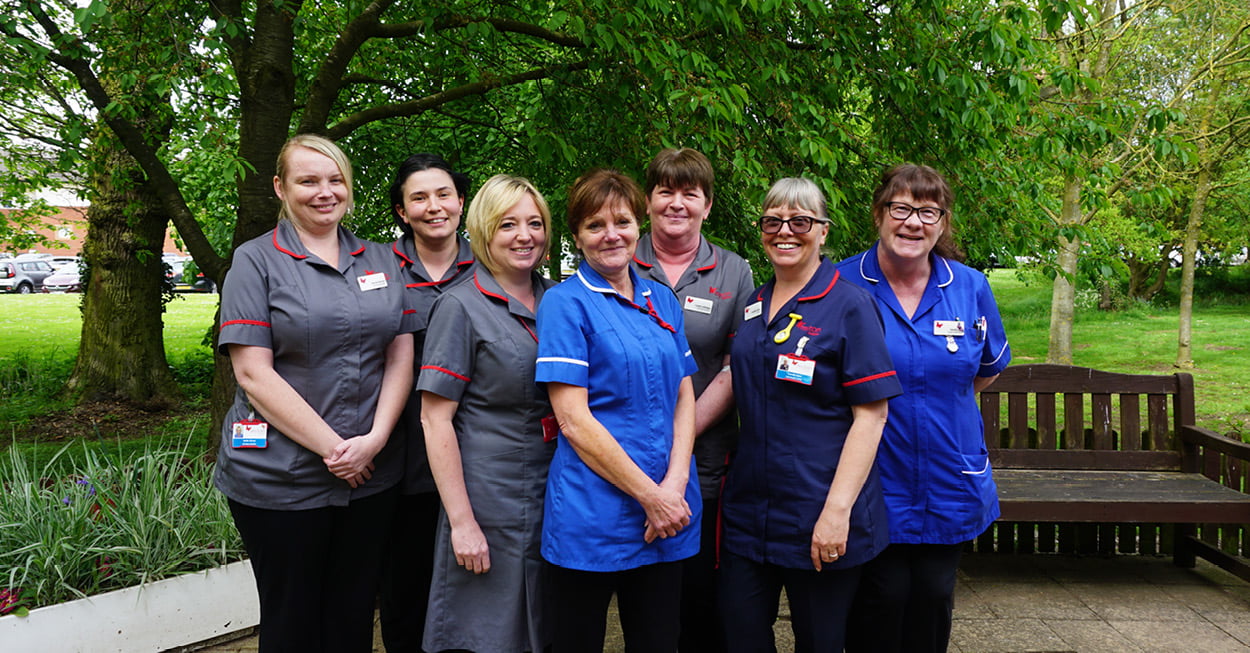 Want to become a Myton nurse?
If you think you could be a Myton nurse, we are currently recruiting part-time and full-time registered nurses to join our Coventry Myton Hospice Inpatient Unit. Being part of our friendly and dynamic team includes being responsible for the assessment, planning, implementation and evaluation of programmes of high quality patient care.
We are committed to delivering excellent care and support for those with life limiting and terminal illnesses and their families, and we couldn't do it without our passionate and dedicated clinical teams.
We are looking for nurses to join our amazing team!
Applications for the Staff Nurse vacancies close on Friday 15th June. To find out more about our Staff Nurse vacancies, please click here.