Shaun has a variety of connections to Myton, making his fundraising ever so powerful to him, his family and friends.
Two decades ago, Shaun's father-in-law was diagnosed with leukaemia and died at Warwick Myton Hospice.
Knowing of the excellent care provided by Myton, and living around the corner from the Warwick Myton Charity Shop, it was only natural for him to choose to fundraise for Myton.
Adding to his connection to Myton, Shaun also knew Ben Burton, a friend from playing hockey and colleague in the construction industry.
Ben was diagnosed with a brain tumour in 2021 and died at Warwick Myton Hospice in October 2022.
Shaun said:
Ben, his wife Debbie and I share a love for hockey. We play for the same club and have done so for a few years now.

Along with my father-in-law, it only seemed right to fundraise for Myton.
Fitness has always been Shaun's passion. Prior to his Ironman challenge, he completed a half Ironman as part of his pre-wedding fitness regime.
After welcoming baby boy, Ernie, almost two years ago and contemplating the future, Shaun realised that now was the time to conquer a full Ironman.
Shaun said:
The training was gruelling, averaging 10-16 hours a week.

I was eating 5-6,000 calories a day in training and still losing weight due to the immense exercise.
Shaun completed the Nottingham Outlaw 'Ironman' on 30th July 2023, completing a 2.4 mile swim, 112 mile bike ride and 26.2 mile run in 11 hours and 54 minutes.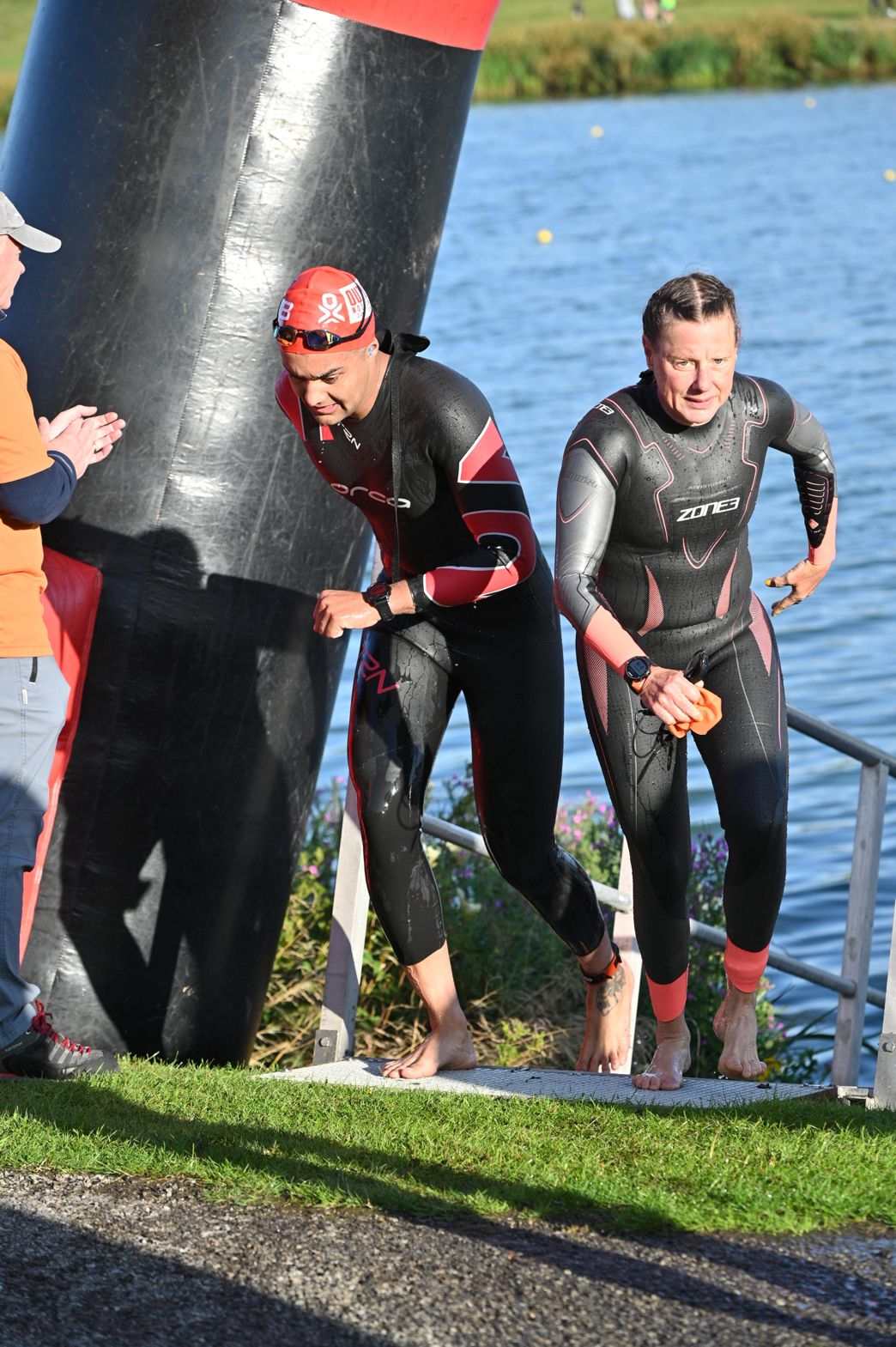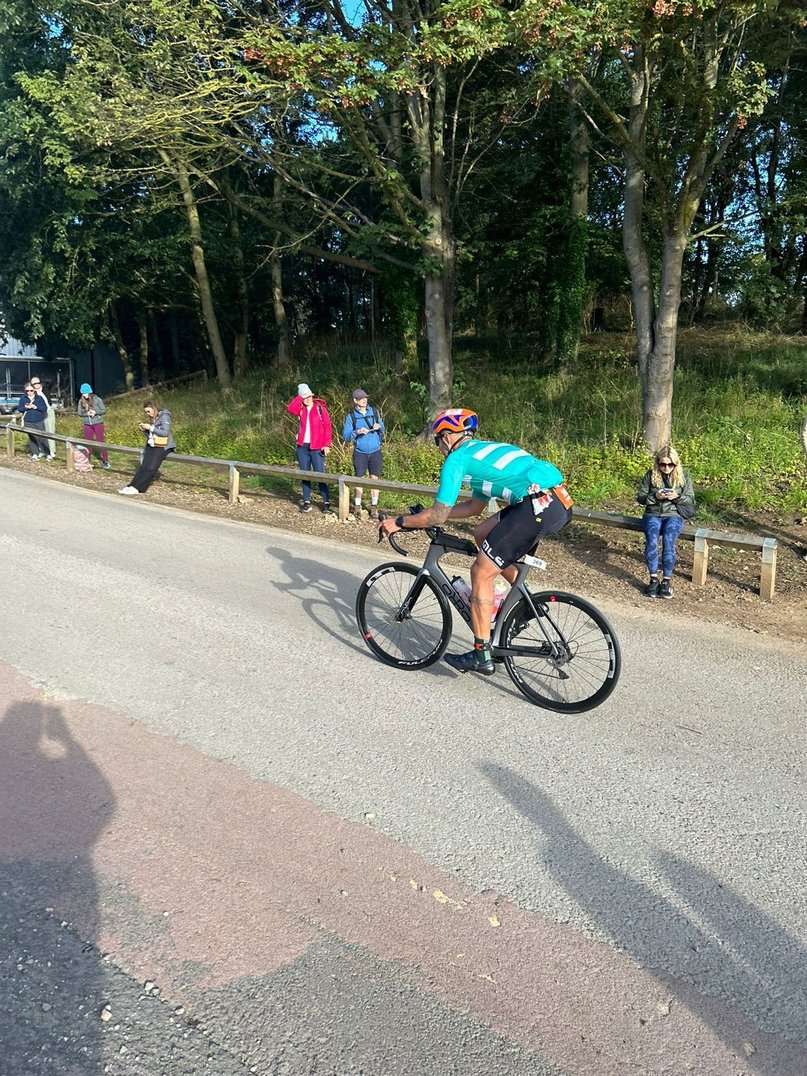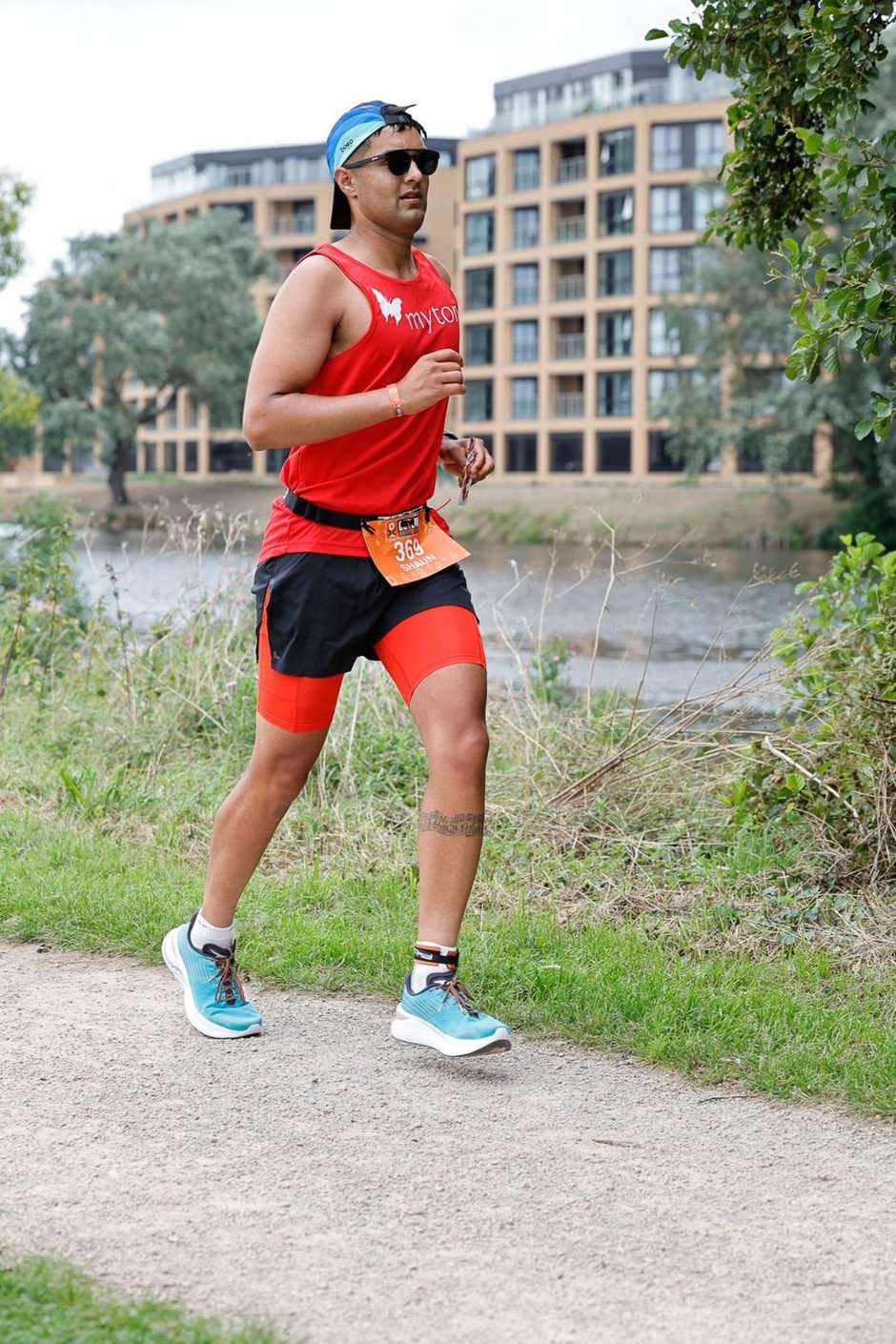 Shaun added:
It went really well! Despite the windy conditions and pre-race jitters, I persevered and completed the challenge!

I was mentally as well as physically good throughout which was something I was apprehensive about.

But I recovered well and even went for another swim the next day!
Shaun raised over £2,000 for Myton!
We couldn't be more thankful for Shaun's determination and commitment to Myton.
We need to raise £10.5 million this year to continue providing our services free of charge and couldn't do it without people like Shaun!